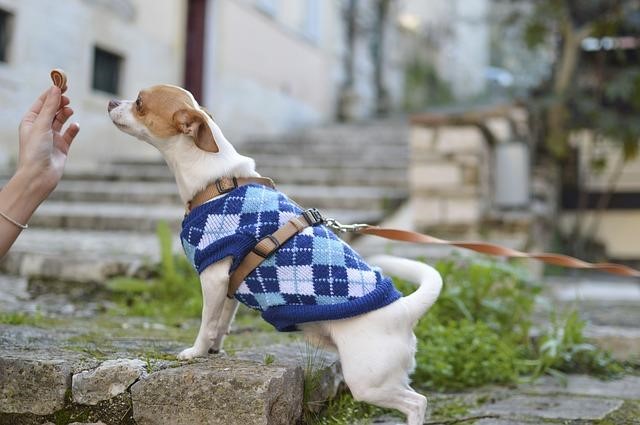 How to Choose Low Fat Dog Treats for Your Best Friend
Dog treats help in positive reinforcement, bonding with your canine, and staving off hunger in between meals. Unfortunately, they come with fat and extra calories, which can significantly impact your dog's daily calorie count. Some of these unnecessary calories will force you to cut down on actual food portions that are beneficial to the dog yet don't add any nutritional value. You should avoid them if you are to maintain your pooches' healthy weight.
It is hard to find healthy dog treats that you can trust with all the misleading marketing claims, unclear ingredients, and unsafe manufacturing processes that have plagued the industry over the years. If your pooch is overweight, has a low metabolism, or your vet has recommended weight loss, you need to have a failsafe criterion for choosing low-fat dog treats that offer health benefits and are still enjoyable to the dog.
This article contains our comprehensive dog treat selection process compiled from experience and expert opinions from authoritative vets and dog trainers. At the end of it, you should be able to narrow down on the best dog treat for your furry best friend without getting distracted by marketing jargon.
What You Should Consider When Choosing Low Fat Dog Treats
Your Pet's Individual Health Profile
Does the dog have any health issues, food-related sensitivities, or allergies towards specific ingredients? Reactions to food ingredients are unique for each dog, and foods that are normally appropriate for dogs can break out allergies for your specific pup.
Dogs have been known to be allergic to eggs, quinoa, barley, rice, fish, beef, chicken, beef, pork, lamb, certain seeds, and other common foods. You need to take time and observe how your dog reacts to different foods from a young age as the smallest amounts can trigger adverse reactions.
The species of dog also matters. The size of the dog dictates the size of treat they can chew easily and the number of calories they can burn in a day. Some species are also naturally more active than others, and consequently have a higher metabolism which allows them to consume more without packing up the weight.
Customize your nutrition plan to match your dog's specific needs and ensure your treats and overall diet fit within the plan.
Consulting Your Vet
The dog's physician always knows what is best for them. They will have great insight based on their continuous diagnosis of the pet regarding what to add or remove from the diet. They also know the desirable weight for the dog at different growth stages and are better placed to tell if the dog is overweight.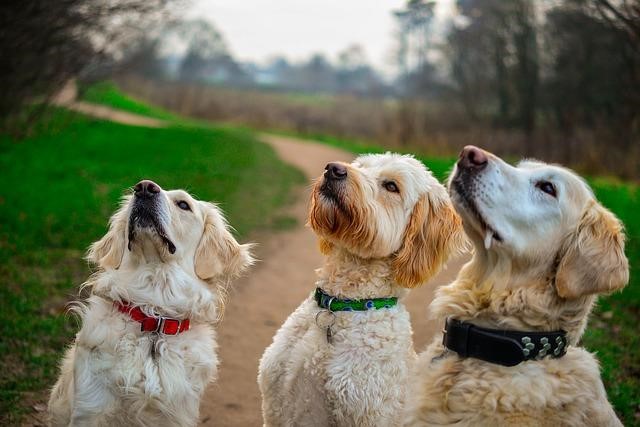 Try Whole Foods Directly
You can offer slices of low-fat meats from the food you prepare for your family. Just try to avoid scenarios where the dog gets accustomed to begging and start viewing the treats as rewards for their begging.
Some dogs are delighted with simple offerings of fruits and vegetables like green beans, carrots, bananas, or apple slices and will save you the hassle of figuring out which store-bought treats are best for managing their fat and calorie intake.
These foods are wholesome and healthy treats that you are guaranteed haven't gone through unnatural procedures.
Ingredients
The quality and source of the ingredients make all the difference when choosing low-fat dog treats. You need to find out what was added, if anything was, to retain palatability in light of the low-fat content. Sugar and other unnatural ingredients will ruin whatever health benefits the treat has due to its low-fat content.
The ingredients are always listed on the packaging in descending order of weight, starting with the most abundant one. Quality dog treats will not have many ingredients as they are free of additives and fillers.
Seek out a recipe with real, natural, recognizable high quality, and wholesome ingredients. Quality chicken, lamb, beef, or flaxseed provide protein, which will help the pooch develop and maintain lean muscle without loading up on calories.
Ensure the treats are filled with digestible ingredients like whole fruits, root veggies like carrots and sweet potato, which are wholesome and healthy. Beneficial supplements like prebiotic fibers, probiotics, and chelated minerals are a bonus, so are minerals like calcium, zinc, iron, and vitamin A.
Avoid treats with artificial processes like preservatives (BHA, BHT, ethoxyquin, or propyl gallate), flavoring agents or coloring, and unnecessary sweeteners like sugar, corn syrup, among others. While we don't recommend any sweeteners, sometimes you may want to make the treat more enticing, especially if it is for special occasions. If you want to appeal to the sweet tooth, ensure the sweetener is natural, food-based, and used in moderation. You can use natural applesauce, molasses, or honey in moderation.
Stay away from processed supplements, synthetic vitamins, and poor-quality protein fillers with low biological value. Be wary of unspecified animal meals as they may have been obtained from unhealthy '4D' (dead, diseased, disabled, or dead before slaughter) sources.
The ingredients should be as minimally processed as possible. Processing increases opportunities for contamination and adulteration and contributes to the loss of nutrients from the original foods.
Calorie Count Per Treat
Treats should contribute less than 10% of your dog's calorie intake because they are not actual meals but rather supplement the diet. You can't avoid them, especially during training, but you need to watch the portions about the dog's overall caloric needs. The calorie count, indicated on the packaging, helps you estimate how many treats you can give your dog without adding too many calories to its diet. Pet parents should always stick with a low calorie dog treat.
Size
The larger the treat, the higher the fat content and, by extension, calories. Look for treats that are small in size or easily breakable into small pieces. This is more important when dealing with small dogs or during training which requires frequent rewards.
If it comes packaged as a big treat, serving it the way it is might ruin the dog's diet. Break it into smaller pieces so you can spread a single treat over a longer period. It helps to know that dogs appreciate the number of treats they get much more than the size of the treat.
Texture
Hard, chewy, or crunchy treats last longer and are more likely to leave your dog sated. Crunchy treats also generally have fewer calories per ounce than their soft and meaty counterparts, they will keep your canine preoccupied longer without loading up calories in the process.
They are not sticky, so you can pop them in your pocket or treat pouch as you go for a walk for easy access. Chewy treats are, however, not effective for dog training as the extra chewing will slow down the sessions considerably.
The Purpose of the Treat
There is a difference between the treat you select when you want to give your furry friend a random snack in between meals and the one you use to train them. The treat shouldn't take up more of the dog's attention than the lesson you're teaching. It should be small and easily chewable within a short period so the dog can gobble it down quickly and resume training, or it will defeat the purpose.
When the treat is too big or hard to consume, the dog might need to lay down or adjust its position, which is a distraction from the lesson. The caloric content will also be higher, which is not advisable for a treat you will offer frequently. This doesn't matter if you are using the treat to show them affection.
Some dog treats help in other processes related to nutrition but not quite a nutrition. Some hard treats remove plaque as the dog chews; they are formed with ridges and grooves that let them reach regions in the dog's mouth that are otherwise hard to reach. Their knobby texture helps in massaging gums to stimulate blood flow and optimize overall dental health.
Some ingredients in dog food like hemp, valerian root, and chamomile are known for their relaxing properties and can be used to calm anxious or overexcited dogs. These treats will help manage the dog's temperament when incorporated into the diet.
The Best Low Fat Dog Treats of 2021
Having covered all the angles, we felt it was necessary to review some dog treats that come highly recommended by our experts to illustrate how these considerations are implemented.
Merrick Power Bites Dog Treats, Real Beef Recipe - 6 oz. Bag
One (1) 6 oz Bag - Merrick Power Bites Dog Treats, Real Beef Recipe
Merrick Power Bites Dog Treats, Real Beef Recipe
Real deboned beef is always the first ingredient in these Merrick dog treats to help build and maintain healthy muscle tissue and energy levels
Beef dog treats packed with big taste and industry-leading levels of protein
Soft dog treats that are great for rewarding or training
These treats come in the form of soft and chewy medium-sized morsels that are great for rewarding and training. The main ingredient is deboned Texas beef which provides the much-needed protein for lean muscle growth and is irresistible to your dog.
WHIMZEES Natural Grain Free Daily Long Lasting Dog Dental Treats, Variety Box, Medium, Dental Chews (Pack of 28)
These dog dental treats clean teeth, freshen breath and reduce tartar and plaque; for adult medium size dogs 25-40 lbs
These treats last 3 times longer than leading competitors for more cleaning time per treat
Feed 1 WHIMZEES dental chew to your dog every day for the most convenient, effective and playful way to clean their teeth
Made with no artificial colors, flavors, preservatives, gluten or meat; they're perfect for dogs with food allergies or sensitivities
WHIMZEES dental chews are veterinarian recommended and VOHC accepted (Veterinary Oral Health Council)
Just one of these dental chews per day is sufficient to clean the dog's teeth, freshen their breath and reduce tartar and plaque. They have been accepted by the Veterinary Oral Health Council (VOHC) for this role, so you have the authority to refer to.
Sale
These low-fat treats feature real skinless chicken which provides healthy proteins for lean muscle development. They are tasty and irresistible while maintaining a low-fat profile. This makes them ideal for training and rewarding. They come in a value pack of 6 which offers an attractive discount in comparison to other treats in the category.
Sale
Fruitables Skinny Mini Dog Treats | Healthy Treats for Dogs | Low Calorie Training Treats | Free of Wheat, Corn and Soy | Grilled Bison | 5 Ounces
IRRESISTABLE TASTE : Mmmm, Bison ! This mouthwatering recipe is like home-baked goodies in a three-calorie bite.
DELICIOUSLY HEALTHY DOG TREATS : Made with superfoods, our oven-baked dog biscuits are both healthy AND delicious. No compromises here.
ONLY 3 CALORIES PER TREAT : Skinny in Calories. Our treats are made with the health-conscious pet parent in mind, with reduced calories so you can keep treating your pet guilt free.
SMELL THE FRUITABLES DIFFERENCE : Our dog treats smell great. Seriously, open a bag and smell the difference! You'll be tempted to try one yourself.
MINI SIZE IS GREAT FOR TRAINING : Mini in size, Skinny Minis are perfect to use for bite-sized training rewards!
These crunchy low-fat dog treats use tasty superfoods, like mouthwatering grilled bison for your dog's lean protein requirements and sweet potatoes, which are rich in fiber and vitamins and also boost the dog's immune system. The bite-sized low calorie dog treats only add 3 calories each, allowing guilt-free indulgence, making them great for training.