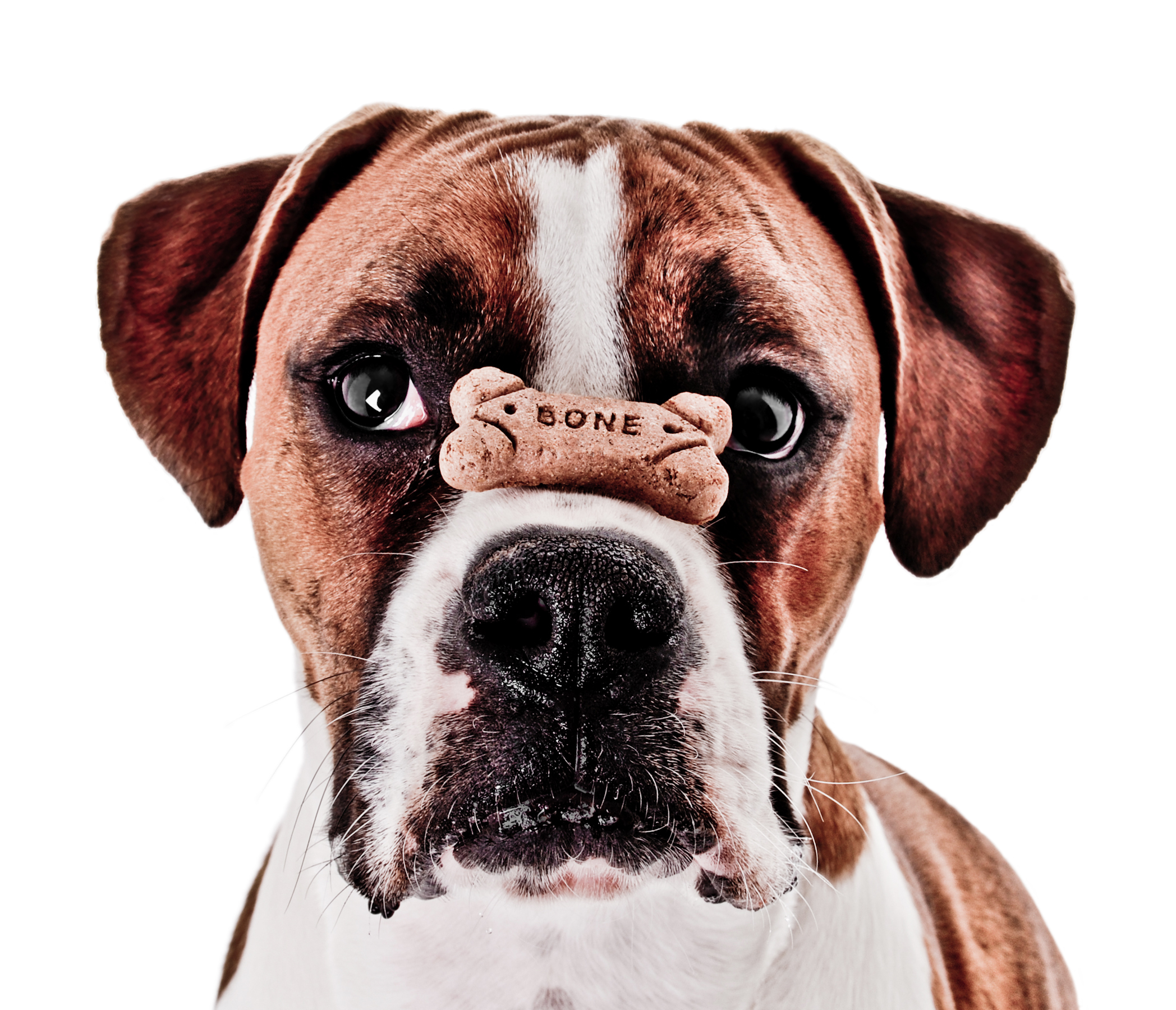 Best Dog Training Treats
The one tool that is essential to training your dog is treats. When you have a food-motivated dog, it is essential to find the best dog training treats for them to be receptive to your commands.
Finding the best dog training treats for your dog is a matter of figuring out what exactly your dog enjoys the most. By understanding this, you will be able to have different levels of treats for training.
What Are Dog Treat Levels?
If you have ever taken a dog to a trainer, or if you look up training videos online, you will see that they frequently use the terms "high value" and "low value" in regards to treats. These levels are correlated to the amount of value your dog places on certain rewards versus others. It is important to remember that this ranking system is entirely up to your dog and not based on your thoughts of what might sound better for your dog.
"High Value" Treats
Typically you want to look for a moist or freeze-dried protein option that your dog will be able to smell easy. You also want to make sure, through trial and error, that this is a protein that your dog seems to favor. You can use these treats sparingly and in particular circumstances, including introducing new behaviors, highly distracting environments, and counter-conditioning.
"Medium Value" Treats
For medium value treats, you want to find a semi-moist or dry treat made from ingredients your dog isn't used to eating in their meals. These will be used much more frequently than high value treats and should have a lower caloric content. You will want to reward your dog with a medium value treat when reinforcing a previously learned behavior, in mildly distracting areas, and throughout the day for positive reinforcement of good behavior.
"Low Value" Treats
Although they are the lowest value level to your dogs, low value treats still serve an essential role in your dog's training. Because of the lower caloric content than both high and medium value treats, low value treats are typically crunchy. You can even utilize your dog's dry food as low value treats. You will use low value treats when your dog offers a "C" performance for behaviors, in low to no distraction environments, and when working to fade out the use of treats.
Why Having Levels of Dog Treats is Important
Once you understand what treats your dog likes the best, you can begin to rank them to develop a level. Having different gauges of treats is important to your training because, with it, you will be able to:
While there are many benefits to developing a level system of ranking treats for your dog, the most will be your dog's receptiveness to training.
Our Top Picks
Now that you have a better idea of the level ranking system for dog treats, take a look at some of our top picks for the best dog training treats out there.
Best "High Value" Treats: Zesty Paws Select Essentials Freeze Dried Raw Treats

Freeze Dried Chicken Treats for Dogs & Cats - Raw Human Grade & Free Range Chicken Breast - Healthy Dog & Cat Training Snacks + Topper for Wet & Dry Food - Rich Source of Protein & Amino Acids 4.9 oz
Premium Freeze Dried Treats – Zesty Paws Freeze Dried Chicken Treats are healthy snacks made using free range chicken breast that undergoes a freeze drying process to preserve nutrients and flavor.
Great Food Topper for Pets – These natural, human-grade raw cat and dog treats are a delicious topper to add onto wet or dry foods. Your canine or feline friends are sure to lick their bowl clean!
Perfect Training Treats – Whether it's for puppy housebreaking or simply to sit, stay, and roll over, these pure freeze-dried bites are the best way to reward cats and dogs for good behavior.
Great Source of Protein – Made for dogs and cats of all ages, these single ingredient treats provide a rich source of protein (with essential amino acids) to support your pet's overall wellness.
A Treat You Can Trust - Zesty Paws knows how much your pet's health means to you, so these treats were made with one big goal in mind - to keep your pet as strong as the bond they share with you.
As previously mentioned, for your high value treats, you want to provide some sort of protein source that has a strong scent. These Zesty Paws Select Essentials Freeze Dried Raw Treats have higher caloric content, so you want to save these for special moments in training to avoid excess weight gain in your dog as a result.
Pros
Made from human-grade free-range chicken breast
Freeze drying process preserves nutrients and flavor
Quality protein source for your dog
Cons
Higher caloric content
Poor packaging
Because this freeze-dried raw chicken comes packaged in a resealable ziplock bag, the larger chunks at the bottom tend to break down. Luckily, this product can also be used as a meal topper for picky eaters, so you can just sprinkle the remnants from the bottom of the bag on meals.
Best "Medium Value" Treats: Zuke's Mini Naturals Training Dog Treats
Sale

Zuke's Mini Naturals Training Dog Treats Rabbit Recipe - 16 Oz. Bag
(1) 16.0 ounce Bag - Zuke's Mini Naturals Training Dog Treats Rabbit Recipe
Wholesome, tender mini bites for all your adventures in training
Real rabbit is the #1 ingredient
Less than 3 calories per treat for guilt free rewarding
Healthy dog treats made with natural ingredients like real rabbit and whole food berries
Zuke's is a leading soft training treat brand providing multiple flavor options and packaging sizes. Determining your dog's favorite flavors might take some trial and error, but once you do you know that the Zuke's Mini Naturals Training Dog Treats will be an excellent medium value treat for your training.
Pros
Added vitamins and minerals
Only 3 calories per treat
#1 ingredient is meat
Cons
Might be inconsistencies in product
Hard to get ahold of customer service
At only three calories per treat, these mini naturals training treats are great to use as a medium value treat without having to worry about your dog packing on extra pounds. While the leading majority of dog owners love this product and have no issues, those that have tried to contact Zuke's customer service have experienced some difficulty.
Best "Low Value" Treats: IMK9 Peanut Bubba Organic Peanut Butter Dog Training Treats

Organic Peanut Butter Dog Training Treats Biscuits - Low Calorie Diet Treat for Puppy or Large Pets - Vegetarian, Baked & Crunchy - All Natural Fiber, No Grain, Gluten - Blueberry Fruit, Made in USA
★ DELICIOUS TASTE: your furry-friend will enjoy snacking on these limited ingredients naturally flavored treat. This sensational taste makes them ideal training treats.
★ ALL-NATURAL RECIPE: our recipe is skinny in calories and massive in taste! Formulated from quality ingredients that support a healthy and balanced diet - A natural source of fiber, antioxidants and vitamin E+B. There is no corn, soy, wheat, GMO, grain or gluten in our all-natural dog treats.
★ AWARD-WINNING TREATS: sourced from the finest human-grade ingredients, forming a naturally irresistible treat. Winner of 4 awards, this well-respected low calorie treat is one you can trust!
★ MADE IN THE USA: Many other dog snacks are made in countries like China, with lower food standards than the US. These treats are made right here in the USA, so you can have the peace of mind that you're only feeding your K9 the very best.
★ 100% MONEY BACK GUARANTEE: We love our pets as much as you do. That's why we wanted to create the healthiest, highest grade and most delicious protein dog treats in the world. If you aren't completely satisfied with the quality of these treats, then we'll give you a full refund, no questions asked.
Providing all-natural treat options for your dog is important regardless of the value level of the treat. It is equally important that they craft their low value treats from care. With the IMK9 Peanut Bubba Organic Peanut Butter Dog Training Treats, you can rest assured that this all-natural recipe will help to support your dog's balanced diet.
Pros
100% natural
Made with real peanut butter, blueberry, and chia
No corn, wheat, soy, artificial coloring, or GMOs
Cons
Crunchy treats slow down training
Your dog might prefer animal protein
Crunchy treats do take your dog a few extra moments to eat and can slow down your training in the process. Some pet owners have found that their dogs aren't keen on the taste of these treats, but luckily IMK9 backs their product with a 100% money-back guarantee.
Conclusion
When you are shopping around from our list of best dog training treats, make sure you keep your dog's preferences in mind. While some value chicken above all else, others might prefer red meat. Textures can also play a crucial role in a treat in the eyes of your dog.
What's most important is developing the level of value in treats for your dog to begin a training process with them successfully. In the end, both you and your dog will be happy with the results.