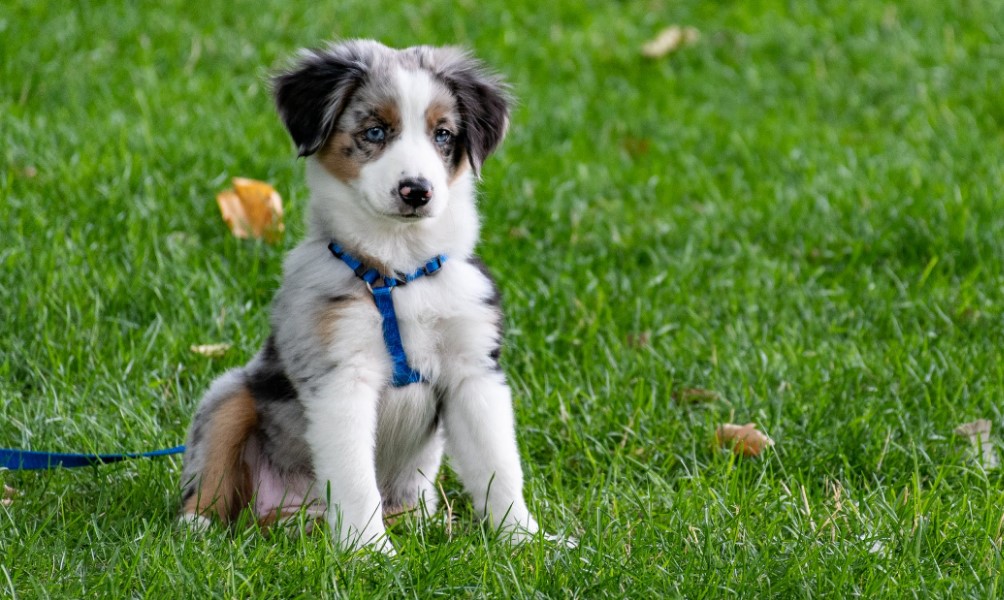 10 Best Dog Leashes (2021 Reviews): Leashes for All Shapes & Sizes
If you're a dog owner, you know that having a good quality dog leash is more important than one would think. The best dog leashes need to be sturdy enough to keep hold of your dog, but also gentle enough not to hurt it in any way.
In choosing a dog leash, many pet parents tend to overlook important considerations such as the age of the dog and its weight. Most often than not, pet parents buy a leash only to realize afterward that it doesn't fit what their pooches want at all.
Why Do Dogs Need a Leash?
Part of being a responsible owner requires you to put your dog on the leash. For the most part, there are legal rules in cities all over the world requiring that dogs need to be on the leash whenever they are out in public. The reason behind such a law is for everyone's safety. You and your dog need to be safe, and the general public does too.
However, a dog leash is not only recommended during outdoor walks and runs. There are many benefits that a dog leash provides:
– Useful during training sessions
– Keeps your dog safe from wandering around and getting hit accidentally by cars
– Prevents your dog from pooping anywhere
– Controls your dog whenever unwarranted situations arise that may cause behavioral changes
Things to Consider when Buying a Leash
Buying a leash for your lovely pooch does not need to be a difficult process. However, you must keep some considerations in mind when browsing through the best dog leashes in the market.
Leash Material
The material used to make the leash is an important consideration. It can either make your dog comfortable or not. The most common leash type is a nylon dog leash. However, some owners go for other materials, such as a leather dog leash, chain leash, or a leash made of reflective ropes.
Leash Type
Knowing the different types of dog leashes allows you to choose which one suits your pooch the best. People nowadays prefer the retractable best dog leashes because it allows the dogs to wander around while keeping the owners in control with just a click of a button.
However, other leash types are also convenient on their own. For owners with multiple pets, a hands free dog leash or multiple dog leash may be a good choice. It allows you to simultaneously walk two dogs using one leash conveniently.
Leash Length
The length of the leash gives your dog the freedom to roam around freely. But make sure that you only get a length that is desirable and safe for your surroundings. You do not want a really long leash that gives your dog the freedom to cross the street while you are still several feet away. You also don't want a shorter leash that gives your dog little opportunity to walk comfortably.
The standard leash length for dog leashes is 6 feet. It is long enough to give your dog the chance to explore without dragging the leash.
However, retractable leashes may be designed for longer lengths since you can easily control your dog's movement with just a click of a finger. The length of the leash also varies when training your dog. Dog training may require a longer leash for the dog to train efficiently.
Leash Width
The width is as important as the length. Some people disregard the width thinking that it does not affect the pooches at all. Unfortunately, it does. You need to have a wider leash when your dog is a chewer or strong enough to pull hard. A thin leash will break as soon as a big dog pulls hard or chews on it consecutively.
On the other hand, if you have a small dog breed, you do not need a wide leash. A leash that is too wide can be uncomfortable and restrictive for a smaller dog.
Best Dog Leashes
1. iYoShop Hands-Free Dog Leash with Zipper Pouch
iYoShop Hands Free Dog Leash with Zipper Pouch, Dual Padded Handles and Durable Bungee for Small Medium and Large Dogs (Small, Blue)
Removable Zipper Pouch: Easily store and access your smartphone, keys, poop bags, dog treats in the removable zipper pouch. It's a good add-on for the leash for training, walking, jogging, hiking training and running
Double shock absorbers: Feature 2 shock-absorbers to help provide a bit of "give" in the leash. This can help reduce the amount of tugging both you and your dog will experience as you cruise down the road
Be safe and visible at night - Reflective threading keeps you both safe and visible on your late-evening runs. Enjoy a 2" heavy duty clip for added safety and handy D-ring to attach your favorite dog training clicker or dog poop bag holder.
2 Extra handles for extra control: Easily guide your pup on your runs through the park with the built in waist handle. Then switch to the amazing traffic handle when you need tighter control of your pet.
Hand free waist wearing: Enjoy a waist dog running leash belt that lets you freely use your phone or read a newspaper without feeling restrained by your Dog's movements
The convenience of iYoShop's hands-free dog leash makes walking and running easier with your dog. Since you do not need to hold on to the leash, you can freely exercise the way you want. This leash secures your dog by attaching it to your waist. It has a belt-like design that attaches the leash to your waist so that you can freely use your hands to check your phone or read a paper when walking.
But is a waist leash considered safe? Fret not. The leash has two extra handles so that you can have the control you want when necessary. There is a built-in waist handle that allows you to guide your dog while running through the park, and a traffic handle that gives you more control whenever you cross the street or on the sidewalk.
Additionally, it has reflective threading, which is a great addition! A reflective leash can provide safety and visibility at night. It also features not one but two shock absorbers to help lessen the amount of tugging during the walk.
Specifications:
Length of Waist Belt: 27 to 48 inches
Length of Leash: 51 to 68 inches
Medium/Large (18-150 lbs): 1 inch wide with large clasp
Small (8-18 lbs): ¾ inch wide with small clasp
Pros:
Removable zipper pouch
Hands-free
Dual shock absorbers
Available for all dog sizes
Many colors to choose from
Cons:
2. BAAPET Slip Lead Dog Leash Anti-Choking
BAAPET 6 Feet Slip Lead Dog Leash Anti-Choking with Upgraded Durable Rope Cover and Comfortable Padded Handle for Large, Medium, Small Dogs Trainning with Poop Bags and Dispenser (Red)
HEAVY DUTY & COMFORTABLE - This 6 ft slip loop training dog leash made with 1/2 inch rock climbing rope and soft padded handles, never hand burning, the reflective thread keeps you both safe on your night walks.
UPGRADED STOPPER & COVER - This slip lead leash use new real leather stopper which is much stronger and tighter than the man-made leather, also the new solid rope cover not using glue and no smell any more.
ANTI-CHOKING CLASP - Tightness adjustable clasp to make sure your dog not to be choking, training under 100% safety with this slip dog lead leashes.
20 POOP BAGS - Each 6ft slip leash package includes one bag dispenser with sturdy metal clasp and 20 poop bags with lemon scent, no bad smell and degradable
100% MONEYBACK GUARANTEE - No matter you and your dog not like this training slipknot dog leash, no problem, get your money back! or get this new cool slip leash for your dog today, it's also a great gift idea!
The slip lead leash has a real leather stopper to provide you with a tighter and stronger grip. It also features a new solid rope cover that does not make use of glue. This leash is specialized with a non-choking mechanism to ensure your dog's safety and breathability while doing your regular run. You can easily adjust the clasp depending on the size of your dog for a better fit as well.
The leash also boasts of a soft padded handle so that your hands won't burn while holding on to the leash. The strong nylon rope that makes up the entire leash is 6 feet long and came from ½ inch rock climbing rope. Thus, you can ensure its durability and strength. It also comes with a reflective thread that allows safe walks and runs even during nighttime.
As a freebie, it comes with one matching bag dispenser that can hold up to 20 lemon-scented poop bags. The bag dispenser has a sturdy metal clasp, which keeps all the bags secure in one place.
Specifications:
Width: ½ inch
Length: 6 feet
Dog Size: 18 to 120 lbs
Material: Nylon
Pros:
Comfortable padded handle
Reflective threads
Comes with a bag dispenser for poop bags
Anti-choking mechanism
Cons:
Limited leash length at 6 feet
3. IOKHEIRA Multifunctional Dog Leash with Car Seat Belt
Sale
IOKHEIRA Dog Leash, Dog Leash for Large Dogs, Multifunctional Dog Leashes for Medium Dogs, Black Adjustable Dog Leash with Car Seatbelt, 4-6 FT Strong Bungee Dog Leash
Multifunctional Dog Leash for Large Dogs: IOKHEIRA dog leash for large dogs is stitched with reflective threads which will help to protect your dog at night. Constructed with a car buckle, this dog leash can also be used as a dog seatbelt. D ring at the end of the handle could be used to hang accessories, like dog bowl and poo bag.
Heavy-Duty Dog Leash: This dog leash is constructed with a lightweight (only 15g) and super durable carabiner. Carabiner of this dog leash is made from aviation aluminum alloy whose Max Force Tension is 350 kg. Ergonomic cured design of the carabiner make it more easily to lock the D ring.
Elastic Bungee Dog Leash: IOKHEIRA dog leash uses innovative Zero Shock Technology to absorb shock coming from dog pull. That will help you to control your dog and make the walk with your dog more enjoyable.
Adjustable Dog Leash: Length of this nylon dog leash can be adjusted from 4 feet to 6 feet which means it can be used for small, medium and large dogs. Made from super nylon, this dog leash can withstand pulling power of a 200 LB dog. Length of 4-6 feet is a perfect balance between freedom and control, giving enough freedom to your dog and keeping the dog under your control.
2 Handles for Enjoyable Walk: Walk handle and traffic control handle make the walk more enjoyable. Walk handle of the dog leash helps you and your dog to have a happy walk, and traffic control will help you to control the dog when you are crossing road, or when you want to stop to talking with others.
One of the best dog leashes comes from IOKHEIRA. Its multifunctional use serves a convenient purpose. You can use it as a leash and a dog seatbelt too. Hence, you can be assured that your pooch is also safe in the car whenever you are traveling. It also features a D ring that you can use to hang accessories like bowls and poop bags.
Despite being a heavy-duty leash, it is considered lightweight at only 15g. Thanks to the aviation aluminum alloy carabiner. The lightweight yet super durable carabiner has a maximum force tension of up to 450 kg. It also has an ergonomic curved design that holds the D ring easily.
The Zero Shock Technology absorbs shock as a result of your dog pulling. This will allow you more control over the situation and make the walk safer.
And while we're at the topic of safety, it is important to note that this also comes with reflective threads that ensure safe and sound night walks. It also comes with two handles – a walk handle and a traffic control handle. The safety of your canine is truly the inspiration of this leash's amazing features.
Specifications:
Length: 4 to 6 feet
Dog Size: Up to 200 lbs
Material: Super Nylon, Alloy Steel
Pros:
Multifunctional dog leash
Acts as a car seatbelt
The lightweight and durable carabiner
Adjustable dog leash
Great for all dog sizes
Cons:
Clips may not be sturdy as other leashes
4. WIGZI Two Dog Reflective Retractable Pet Leash
Sale
WIGZI (2) Two Dog Reflective Retractable Pet Leash – 360 Degree Zero Tangle Patent - Two Dogs Each up to 50 lbs and 10ft. Reflective Orange and Green Leads. Dual locking
360 Degree automatically untangling technology allows you to comfortably walk two dogs at the same time, while maintaining individual control of each one
Each dog may walk up to 10 feet in any distance while the leash spins automatically. Walk at night and the reflective leads shine bright if a car is approaching
Features orange and green leads that are color-coded to matching stop buttons, so you'll always know exactly which dog you're controlling
The same weight as a normal retractable leash and less expensive than buying two retractable leashes. This leash is compact and ergonomic. Enjoy holding the soft tough rubber handle
50 pounds each dog. Length: 10 feet per dog. Walk effortlessly and with fun
Walking two dogs may be a hassle, but not for this two-dog pet leash. You can walk two of your small breed pooches with just one leash! The innovative design allows pet parents to enjoy the walks and runs as conveniently as possible.
It has a 360° automatic untangling technology. You can walk two dogs at the same time without worrying that the leash will get twisted or tangled up with each other. It does not limit your dogs' freedom too. Both dogs can walk in any direction for 10 feet as the leash spins automatically to cater to their movements.
It also provides you with a sense of individual control for each of your little pooch. The leashes are color-coded with green and orange. The color matches the stop buttons accordingly so that you will know specifically which dog you need to control.
Safe night walks are also made possible by the reflective leads which shine brightly whenever a car approaches.
Specifications:
Length: 10 feet for each leash
Dog Size: Up to 50 lbs for each leash
Material: Nylon
Pros:
Automatic untangling technology
Each dog can walk up to 10 feet freely
Color-coded leash and stop buttons
Reflective threads
Rust-proof
Soft touch handle
Lightweight and compact
Cons:
5. Fida Retractable Dog Leash
Fida Retractable Dog Leash, 16 ft Dog Walking Leash for Small Dogs up to 26 lbs, 360° Tangle Free, Black
Black Retractable Pet Leash, 360° Tangle-free, 16ft high strength nylon tape with durable rustproof swivel hook and steady impact-resistant ABS material, suitable for Small dogs or cats up to 26 lbs. Top durability Internal Coil Spring for Consistent Retraction several years.
Safe Reflective Dog Leash- The black leash tape is embedded with white reflective materials. Highly reflective cord leash increase security & visibility for dogs and their owners at night.
Ergonomic Anti-slip SOFT Handle- made of durable soft material & super comfortable grip for longer walks.
Easy to use- Quick Lock, Pause and Unlock Button- easy Roll-On and Roll-Off with your thumb only. Tangle-free, great for walking, jogging, running, camping and hiking, or out for a leisurely stroll backyard activities
100% NO RISK TO ORDER- we commit 30 days money back without any reason and 1 year warranty. All of Fida retractable dog leashes includes lifelong professional technical support. Contact us any time with any reason!
Fida is one of the leading brands for the best dog leashes in the market today. The quality of Fida products is exemplary. The key component for each Fida product is the core spring, which provides 30,000+ tensile than other leash brands, keeping consistent retraction as well as more control.
This retractable dog leash from Fida lets small breed dogs walk and run up to 16 feet. It allows more freedom and leeway for your dog to enjoy the walk and run safely.
It further comes with 360° tangle-free nylon tape. The swivel hook is also durable and rust-proof. You do not have to worry about being rained on while outdoors since it won't rust.
As for safety concerns, it comes with reflective materials that increase visibility at night. Moreover, it has an anti-slip handle that boasts of an ergonomic design with a soft handle for a comfortable grip while walking. The button that provides control over the quick-lock, unlock, and pause functions is easy to use with its simple roll-on and roll-off mechanism powered by your thumb.
Another reason why we included this leash on our list of the best dog leashes is its many certifications. It is certified by ISO9001, SMETA, and UL. Hence, you can be assured by its quality and how it follows and passes national certification requirements.
Specifications:
Length: 16 feet
Dog Size: Up to26 lbs
Material: Polyresin
Pros:
Available in different colors
360° tangle-free
Durable and rust-proof swivel hook
Impact-resistant ABS material
Reflective threads
Soft and comfortable handle
Easy to use control button
Cons:
Limited to small dogs only
6. TUG Patented 360° Tangle-Free, Heavy Duty Retractable Dog Leash
TUG has made its mark on the world of pets, especially when it comes to providing effective and best dog leashes. This retractable dog leash from TUG can hold up to 110 lbs of dog weight. But if you need something for your smaller pooch, you can also choose from the different available sizes.
The leash allows your pet to wander off safely for up to 16 feet. It features an easy adjust retraction without the worry of tangling rope. It also boasts an easy roll-on and roll-off thumb control button for the quick lock and unlock feature.
Since walking is important for dogs, they tend to walk for longer distances. That is why TUG came up with an ergonomic, comfortable, and anti-slip handle. You can enjoy long walks comfortably and without the worry of losing your grip whenever your dog runs suddenly.
Specifications:
Length: 16 feet
Dog Size: Small (Under 35 lbs), Medium (Under 55 lbs), Large (Under 110 lbs)
Material: Nylon
Pros:
Available in different colors and sizes
16 feet long
Retractable leash
360° tangle-free
Quick lock and brake system
Consistent retraction
Comfortable anti-slip handle
Cons:
7. Taida Strong Durable Nylon Dog Training Leash
If budget is a consideration, then go for the most basic leashes without any other features. The best dog leashes do not compromise durability even with a cheaper price. That is why we choose Taida's strong and durable nylon leash. This leash is perfect for dog training as well.
The lightweight and simple design of this leash are compatible with all dog collar types. It provides an easy on and off hook. Despite being the most basic from our list of the best dog leashes here, Taida's dog leash serves its purpose well.
It keeps dogs comfortable while ensuring they enjoy their freedom when taking their regular walks and runs. Moreover, it allows easy and smooth training for your precious canine. Without the distraction of other leash features, you can take manual control easily.
Specifications:
Length: 6 feet
Width: 1 inch
Dog Size: Small and Medium Dogs
Material: Nylon
Pros:
Available in various colors
Soft and durable nylon
Affordable
Lightweight and simple design
Great for dog training
Cons:
Limited features
Not suitable for large breed dogs
8. Friends Forever Extremely Durable Mountain Climbing Rope Leash
Another affordable pick is this extremely durable leash from Friends Forever. Your dog will forever be your friend, so the best way to ensure your friend's safety is to keep it on a leash whenever you are outdoors.
What makes this leash one of the best dog leashes is its mountain climbing quality-grade strength that can hold up to 1000 lbs of strength!
It guarantees the heavy-duty leash is durable enough regardless of the size of your pooch. You can use the leash easily and conveniently as well. The one size fits all feature makes it a good purchase for multidog owners.
Moreover, you do not need a collar or harness to use this leash. All you have to do is to slip the leash on your dog's neck and adjust the loop accordingly to secure the hold.
The leash is beneficial for crate transfers, training, and potty breaks. It is also water-proof and lightweight. Hence, you can make use of this anywhere at any time under different weather conditions.
Specifications:
Length: 6 feet
Width: ½ inch
Dog Size: One size fits all
Material: Mountain climbing rope
Pros:
Available in various colors
Reflective rope
Affordable
One size fits all
Water-proof
Lightweight and simple design
Cons:
Needs to purchase anti-choke clasp separately
9. AUROTH Heavy Duty Bungee Dog Leash
AUROTH Heavy Duty Bungee Dog Leash for Medium Large Breed Dogs, No Pull for Shock Absorption with Car Seat Belt, 2 Padded Handles 6FT Training Dog Leash Army Yellow
DURABLE & STURDY - This heavy duty dog leash is made of durable nylon material, lasting longer easily; lightweight buckle with large loading capacity greatly improves tensile strength.
EASY TO CONTROL - 2 padded handles provide more convenient options, the top handle one is used while walking, running, or jogging; another bottom handle is used on busy sidewalks, bike lanes, and crowded areas in order to close control of your dog.
BUNGEE DESIGN - The Anti-Shock Bungee design and soft handle improve control and cushion, eases the pressure for both the owner and the dog, and provides more space and freedom for your dog.
MULTIPLE SAFETY - Dog leash with metal eye-splice and clip hook could beat huge pulling force, and attach car seat belt to keep your dog safety in vehicle while driving; also with a highly visible reflective dog leash, strengthen security at night.
OUR SUPPORT - Please feel free to use this high quality elastic dog leash, you can choose 4.5ft or 6ft, according to the length requirement. We support returns without reason for 30 days.
The durable and sturdy makeup of AUROTH's heavy-duty bungee dog leash provides strong control for your canine. The bungee design of the nylon material improves tensile strength and can cater to large weight capacity.
It gives you easy controls with its two-handle feature. One handle located at the top of the leash helps with comfortable walking, running, and jogging. Meanwhile, the bottom handle gives you more control of the situation, especially in crowded areas, sidewalks, or bike lanes. It also provides additional safety when crossing the street as you can control your dog from wandering off the pedestrian lane.
AUROTH takes your dog's safety into consideration when designing one of the best dog leashes in the market today.
The inclusion of clip hook and metal eye-splice gives you more control even during hard pulling. Another feature that this dog leash boasts is the inclusion of a car seat belt accessory. Hence, you can keep your dog safe during travels.
Specifications:
Length: 6 feet
Dog Size: Medium to Large Dog Breeds
Material: Nylon, Metal and Leather
Pros:
Available in various colors
Bungee design
Two handles for better control
Lightweight
Doubles as a dog car seatbelt
Cons:
Not useful for small dogs
10. Ruff 'N Ruffus Retractable Dog Leash with Easy Lock Anti-Slip Handle
Ruff 'N Ruffus 360° Tangle-Free 16 ft Retractable Dog Leash + Free Travel Bowl + Free Waste Bag Dispenser & 15 Bags + Free LED Charm | Reflective Tape Easy Lock Anti Slip Handle
🐾 DESIGNED FOR DURABILITY 🐾 While other retractable dog leashes easily snap, quickly fray, and can be easily chewed through, our retracting dog walking leash is made using an extra-tough nylon ribbon with a chrome-plated snap hook reinforced at the joint. This means toughness to control dogs up to 110 pounds and durability to withstand daily use.
🐾 GET IN CONTROL 🐾 Our retractable dog leash comes with a unique 'brake n lock' system to give your pup room to wander while you're still in control. With just one button, you can engage free mode to let your pooch explore, lock the leash in place, or smoothly reel it back in.
🐾 THOUGHTFULNESS IN DESIGN 🐾 You'll love the anti-slip handle that treats you to enhanced comfort, the premium retracting spring that's tough enough to work even in freezing temperatures, and the 16ft cord that allows your canine pal to explore but still remain within safe distanc
🐾 GET YOUR FREEBIES 🐾 We've included a FREE bone-shaped dog waste bag dispenser, 1 roll of plastic waste bags and a travel bowl with every heavy duty retractable leash. The waste bag dispenser conveniently clips onto the handle of the retractable pet leash to free up your hands and let you really enjoy that walk.
🐾 BUY RISK FREE 🐾 We've got your back with a 100% satisfaction guarantee. Not happy with this retractable dog walker leash? Just reach out to us and we'll do all we can to make it right. Click 'Add to Cart' now and experience the difference that real quality makes!
The best dog leashes must withstand fraying, chewing, and the wear and tear of daily use. Such features can be found with Ruff 'N Ruffus Retractable dog leash. The leash features an extra strength nylon ribbon combined with a chrome-plated snap hook.
It also gives you more control with its Brake N Lock System without limiting your dog's personal freedom. The system allows your dog to roam freely, but with just one click from you, you can lock the leash or reel it back in. Additionally, the handle also provides a non-slip grip while enhancing a comfortable hold.
It further boasts a premium retracting spring that works well even at freezing temperatures. You do not need to worry about seasonal changes from summer to winter since this leash will ensure that your dog can get its daily dose of exercise regardless of seasons.
We also love the additional freebies that this brand offers! Purchasing a leash includes several accessories such as a travel bowl, a bone-shaped dog poop bag dispenser, an LED light-up charm, as well as one roll of poop bags. You get all of these things at such an affordable price. So what more can you ask for, right?
Specifications:
Length: 16 feet
Dog Size: Up to 110 lbs
Material: Nylon
Pros:
Available in various colors
Reflective tape
Affordable
Free accessories
Can withstand even freezing temperatures
Chewing-resistant
Advanced Brake N Lock System
Cons:
Takeaway
A dog leash secures your pooch whenever you are outdoors. It is important that you get the best dog leashes to ensure your canine's safety all the time.
However, you also need to take into consideration the size of your dog and how strong the dog is. That way, you can pattern your dog's ability with the specifications of the leash you are looking for.
Keep in mind that no matter how expensive or great your leash, your dog still needs to be leash trained. If not properly trained on how to behave with a leash, you will not be able to control your pooch even if you have it on a leash. Do not be afraid to show your dog that you are in control. After all, you are doing this to ensure your dog's safety at all costs.