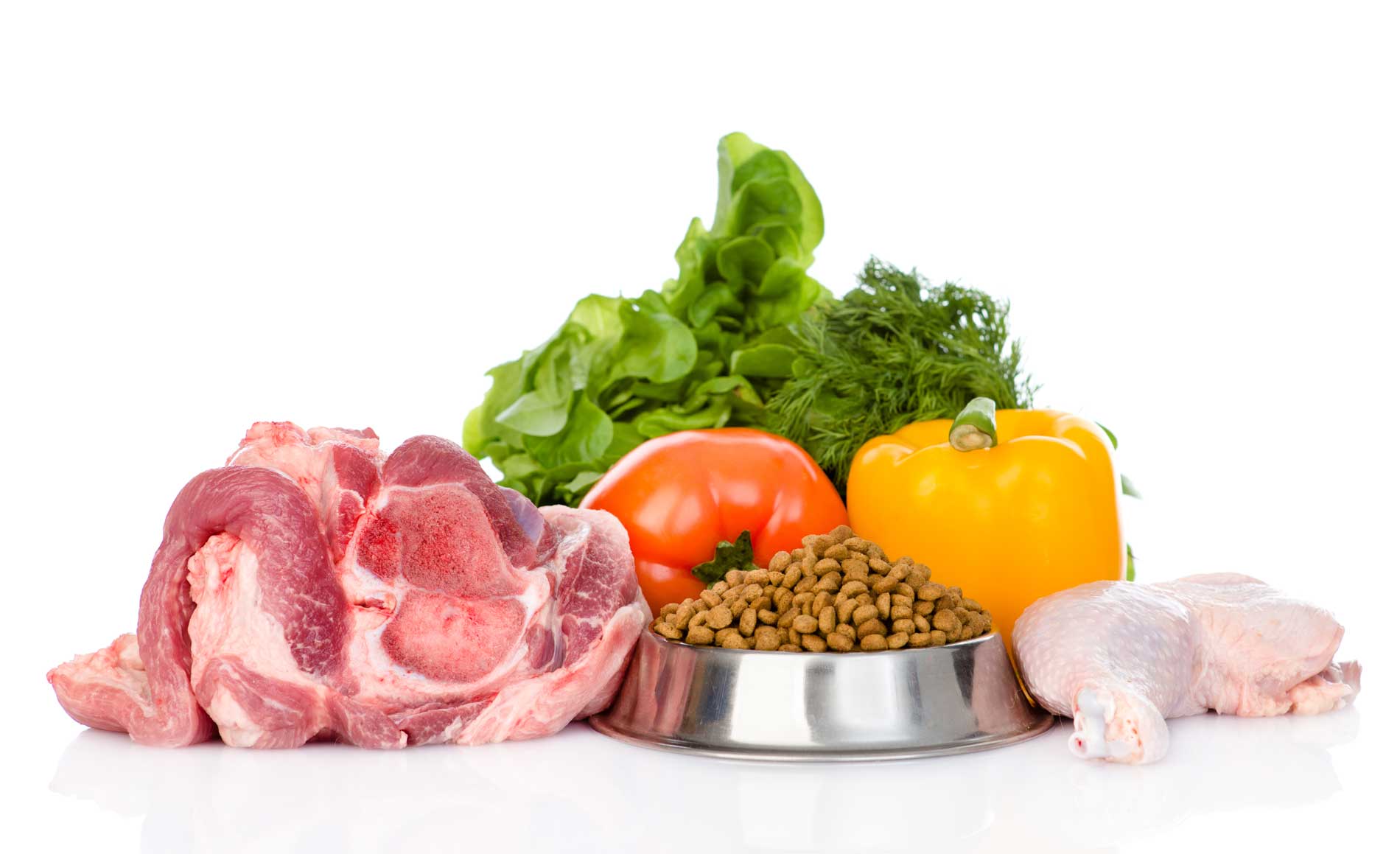 Best Organic Dog Foods
Anyone who truly loves their pet thinks of them as a member of the family. As loyal companions, they rely on us completely to stay healthy.
Being fed is no different, and as the owner, you have complete control over what your dog eats. It might be easier and cheaper to get them the doggie equivalent of fast food, but that isn't always the healthiest option.
Your family member deserves the best, and organic dog food is one of the best ways to get them the nutrients they need. Keeping your dog healthy isn't something to take lightly, and giving them the longest and happiest life possible should be the goal.
3 Best Organic Dog Foods
There are many brands of organic dog food out there, and finding the right one may take some trial and error. These three are some of the top options that are definitely worth checking out.
Castor & Pollux Organix Organic Puppy & Small Breed Dry Dog Food
Castor & Pollux Organix Grain Free Organic Small Breed Recipe, Dry Dog Food - 4 Lb Bag (Pack of 1)
(1) 4.0 pounds bag - Castor & Pollux organix grain free organic small breed recipe grain free dry dog food
USDA organic certified chicken dog food that contains no artificial preservatives, flavors or colors
Chicken and sweet potato dog food that is nutrient packed with a blend of superfoods, including organic flaxseed, organic blueberries and organic coconut oil
Organic dog food made without grains, corn, wheat or soy
This organic grain free dog food also contains probiotics and prebiotic fiber to support healthy digestion
Contrary to the word "puppy" in the name, Castor & Pollux Organix is suitable for every stage of a dog's life. However, it's more suited to smaller breeds. Bigger breeds can eat this when they are puppies but should be switched to something else as they get bigger.
Every dog that eats this loves it, especially with the nice chicken forming the base of the food. However, it doesn't sit well with every dog. This food is easily worth giving a try, but keep an eye on your pup to make sure it's appropriately acclimating to the food.
Pros
Tasty for your dog
Tons of nutrition means smaller portions
Probiotics help with your dog's digestion
Grain-free
Cons
Small dogs only (and puppies)
Doesn't agree with some dogs even if they enjoy the taste
A bit more expensive (0.28 an ounce)
Purina Pro Plan Sensitive Skin & Stomach, High Protein Adult Dry Dog Food
Sale
Purina is one of the most well-established dog food brands, and they don't cut corners when it comes to their organic options. This food excels with dogs that have sensitive stomachs and has been shown to even help with skin conditions.
This particular brand of Purina Pro Plan is made using salmon, which is incredibly healthy and tasty for your dog. The price is also very nice for organic dog food, which is relatively rare.
Pros
Tasty for your dog
Lots of nutrition and probiotics
More cost-efficient compared to others
Helps with other health conditions
Even sensitive stomachs can handle it
No grains or wheat
Cons
Fishy smell because of salmon being the main ingredient
May give your dog a bit of gas
Tender & True Organic Chicken & Liver Recipe Dog Food
Tender & True Organic Chicken & Liver is nice because it's good for either puppies or fully grown dogs. There's no grain or wheat inside, and your dog will love the chicken as the main ingredient.
It's made as a smaller kibble so that puppies can handle it, so bigger dogs may require a bigger portion. It's also one of the more expensive organic dog foods, but the quality tends to be expensive.
Pros
Grain-free
Full of nutrients and probiotics for easier digestion
Even picky animals love eating it
Cats also enjoy this brand
Causes no issues such as gas or excessive pooping
Cons
Choosing the Best Organic Dog Food
These are just some examples of organic dog food, but there are many other brands and subtypes out there. Finding the right food for your dog can be a daunting task, but it's necessary to keep them healthy.
What to Look for in Organic Dog Food
There are many facets to good organic dog food, but only a few that need to be paid attention to. It won't do you any good memorizing ingredients if you're not sure what's good and what's bad.
Kibble Size
Most dog foods are good about telling you what size dog it's meant for, but that's not always the case. The bigger the dog the bigger the kibble size needs to be. This reduces the risk of choking by forcing your dog to chew the food.
Buying food meant for a smaller dog is also going to hurt your wallet if you have a bigger one. They require more food, and organic food is not the cheapest. Some foods meant for puppies may also have too many nutrients that your bigger more developed dog doesn't need anymore.
Ingredients
The main ingredient should always be a really good source of protein. Grains are sometimes okay, but grain-free is typically the way to go.
Probiotics are also nice to have, especially if your dog has a sensitive stomach. Keeping food down is the only way it will do your dog any good.
What to Look for in a Dog Food Company
A company's practices directly impact the type of food they are offering to your dog. If you find a good company, then you can browse their multiple products without worrying about issues later down the road.
USDA Certified
The United States Department of Agriculture knows what they are talking about. If an organic dog food is USDA certified, then that is a huge mark in their favor. They don't tend to certify companies that create products that will make your dog sick.
Communication
The best dog food companies will have a good support network for any issues or questions. If they lack this aspect, then looking elsewhere may be the best idea. Sometimes good communication can be critical if your pet's health is on the line.
Conclusion
While it costs considerably more than standard dog food, opting for organic dog food is much better for your pet in the long run. There are plenty of different options to choose from, and the three featured options are by no means the only ones you should examine.
Picking the right food for your dog comes down to finding the right company and then examining their specific products. Being USDA certified with a good line of communication are great features in a company and can save you further heartache down the line if something goes wrong.
Good ingredients are critical, but no company will hide them from you. Getting smaller portions to start with to see if your dog takes to it is an easy way to find a good pick for them. Your fellow customers leave reviews for a reason, and it's wise to give them a look before making a purchase.