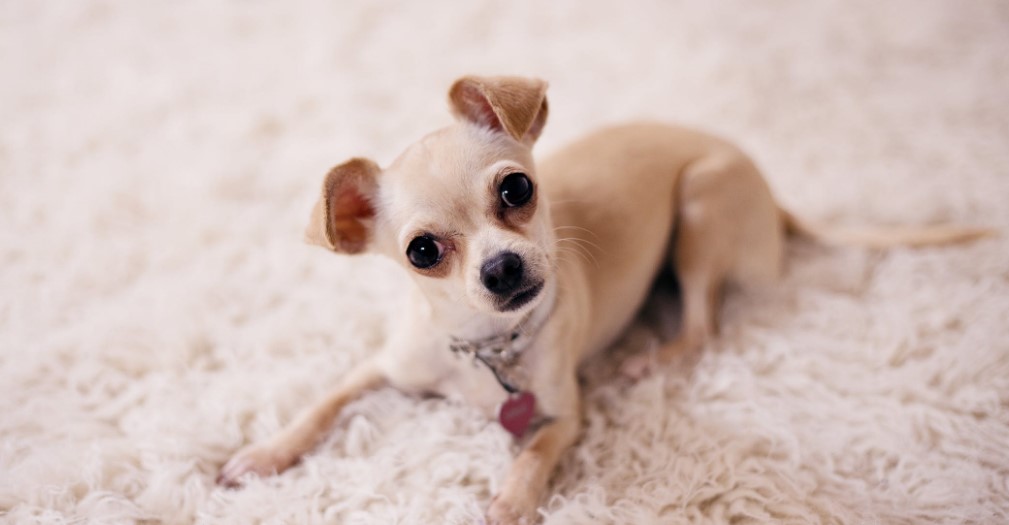 Best Dog Food for Chihuahua in 2021 – Reviews and Comparison
Chihuahuas are one of the best small dog breeds. Unfortunately, their adorable looks mean pet parents tend to spoil them a lot. As a chihuahua parent, you want nothing else but only the best for your little pooch. Simultaneously, you also want the best dog food for a chihuahua to ensure that your little friend gets the nutrition that it needs.
What you give to your dog is a big factor in determining its overall well-being. Healthy nutrition provides your chihuahua with the essential vitamins and minerals it needs to survive.
Though many pet owners want to feed their valuable pets as much as they can, it should be taken into consideration that not all foods given can give health benefits. That is why you need to be responsible for what you give to your dog and know the best dog food for chihuahuas.
What Does Your Chihuahua Need from Food?
Chihuahuas belong to the toy group breeds. In fact, chihuahuas belong to the top 35 breeds according to the American Kennel Club.
Belonging to a toy group, this little pup will have specific puppy food needs, meaning its food nutrition should be taken seriously.  This dog breed can grow from 5 to 8 inches in height and weigh as much as 6 lbs.
A chihuahua should not exceed 6 lbs in weight, or else it will lead to obesity. Unfortunately, this breed is one of those who are prone to getting overweight. Hence, owners should be careful in what food they give to their chihuahuas.
When choosing the best dog food for chihuahua, many things need to be considered. Typically, a 6 lbs dog needs to have an intake of 150 calories a day. However, it does not end on that alone. You need to factor in their age, activity level, and whether they are neutered/spayed or not.
The food needs of a small breed dog will differ from a larger, and even the needs of an older chihuahua will differ from a chihuahua pup.
Chihuahuas also have a faster metabolism than bigger dogs. Given this fact, the chihuahua breed tends to burn the calories they eat in just a few hours, especially when they live a very active lifestyle. Too much calorie can lead to obesity, yet too little may also make your chihuahua dog feel weak and causes low blood sugar levels.
When choosing the best dog food for chihuahua make sure that it provides what your dog needs such as protein, carbohydrates, and fats.
Given that each dog has a different weight and unique factors that each owner has to take into consideration, it is best to consult your dog's veterinarian to know what is appropriate for your dog.
However, if you choose the dog food on your own, make sure that you choose the one with the toy breed or small breed formulas, as smaller dogs need different things. Specific chihuahua dog food can help your dog get exactly what they need.
Do Different Health Problems Need a Special Diet?
Chihuahuas have a long lifespan of 14-16 years. However, it does not mean that they are free from any health issues. Conditions such as arthritis, obesity, and diabetes take years to develop. Chihuahuas are prone to suffer from these health problems.
If your chihuahua suffers from a medical condition, you also need to provide a specific diet for it. Some dog food is created to cater to these special needs.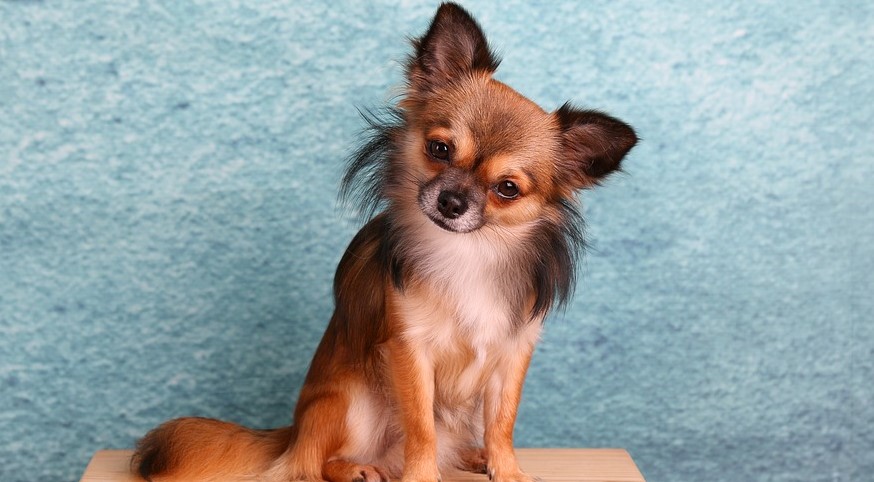 For example, dogs with arthritis will benefit the most from dog food laced with glucosamine and chondroitin. Some chihuahuas may also suffer from allergy-related conditions. Hence, you need to give allergen-free dog food as well.
As for dogs with dental problems, go for wet or semi-moist dog foods. Soft dog food makes it easier for the chihuahua to nibble and eat.
Just be careful, as some canned food may be too indulgent for these sensitive pups. If you're going for soft foods, consider incorporating other teeth-cleaning treats that also make a good addition to your dog's nutrition.
In choosing the best dog food for chihuahua, make sure to take into consideration their health conditions as well. That way, you give not only the nutrition that they need but also the specific diet intended for their condition.
Do Dog Food Changes at Different Life Stages of a Chihuahua?
As humans grow from babies to old age, the same also goes for dogs. A puppy chihuahua may be small, but will eventually become an older dog. With different life stages also come different dog foods. It is important to get age-appropriate dog food for your dog considering the fact that it needs different levels of nutrients at each stage of life.
Puppies in their development stage need proteins, especially since it is needed for healthy growth. However, you should not also take for granted fats and carbohydrates content. These components in dog food help prevent low blood sugar.
Since puppies tend to be playful and energetic, they need sufficient calories to keep them invigorated. Puppies also require more calories to support healthy brain function while growing up. As little pups, chihuahuas need regulated frequent feedings of four to six times a day.
Adult chihuahuas still need a sufficient amount of proteins and calories. However, you need to look out for obesity this time. Since chihuahuas are prone to getting overweight, you need to properly regulate the amount of food you give them during their adult years.
Consult your pet's veterinarian about the amount of chihuahua food you need to give your dog since factors such as health conditions, age, and weight needs to be taken into account.
As chihuahuas aged to senior years, another change in food must be done. This is to address the age-related problems your little pooch may be suffering from. Arthritis, dental problems, and other health conditions will plague the dog's senior years.
Hence, you need to switch to senior-appropriate dog foods as well. The best dog food for chihuahua during old age has the required components needed to keep dogs healthy and allow them to live a happy life despite their age.
Best Dog Food for Chihuahua
Choosing the best dog food for chihuahua can be an arduous task for any pet parent. You don't want to grab just anything you see on TV and radio ads, nor anything recommended by a friend.
Take note that your dog is unique from others. No dogs share the same age, medical conditions, and weight. So what works for one dog may not work on your pooch.
Many dog foods are emerging in the market right now. Some are organic, while some are not. But we have rounded up some of the best dog food for chihuahua that we believe can do wonders when it comes to your friend's healthy nutrition.
For Puppy
Purina Pro Plan Toy Breed Formula
Sale
Purina Pro Plan High Protein Toy Breed Puppy Food DHA Chicken & Rice Formula - 5 lb. Bag
One (1) 5 lb. Bag - Purina Pro Plan High Protein Toy Breed Puppy Food DHA Chicken & Rice Formula
Formulated high in protein to meet the needs of highly active toy breed dogs
High protein formula, with real chicken as the first ingredient
Fortified with guaranteed live probiotics for digestive and immune health
Used to be known as FOCUS Chicken & Rice Formula
Style: Dry
Flavor: Chicken and Rice
You can seldom see specific formulas for toy breed puppies. But with Purina, they have provided wonderful dog food specifically intended for chihuahuas and other toy breed pooches. This Purina Pro Plan is best given for dogs under one year to help them grow and develop essential functions needed for their adult and senior years.
This specific formulation contains chicken and rice. It mainly contains chicken, which is a great source of protein for a growing pooch.
Since toy breeds are certainly playful and very active, they need a high-protein diet to compensate for their limitless activities. Moreover, the Purina Pro Plan also contains live probiotics that encourage healthy digestive and immune systems.
Purina Pro Plan also boasts much-needed nutrients such as DHA for your dog's brain and eye development; calcium, phosphorus, and other minerals to help build strong bones and teeth. It also contains omega-6 fatty acids as well as Vitamin A needed for the maintenance of glorious skin and coat.
Furthermore, this best dog food for chihuahua has antioxidants. These antioxidants support your puppy's developing immune system to ensure that it stays healthy and strong while growing up.
Royal Canin Chihuahua Puppy Breed Specific Dry Dog Food
Royal Canin Chihuahua Puppy Breed Specific Dry Dog Food, 2.5 lb. bag
Royal Canin Chihuahua Puppy dry dog food is designed to meet the nutritional needs of growing purebred Chihuahuas 8 weeks to 8 months old
Exclusive tailor-made kibble helps Chihuahua puppies easily pick up and chew their food
Helps protect puppy's developing immune system and natural defenses with an exclusive complex of antioxidants including vitamin E
Helps reduce stool odor with highly digestible proteins and precise fiber content
High palatability with exceptional aromas and flavors to satisfy picky appetites
Style: Dry
Flavor: Chicken
If specific is the key, there is nothing more specific than Royal Canin's Chihuahua Puppy Dog Food. This dog food formula is intended for baby chihuahuas from 8 weeks up to 8 months old. It is purposely tailored to what the breed needs at the exact stage of their puppyhood, making this a great chihuahua puppy food choice.
The formulation provides all the nutrients needed by chihuahua puppies for immune support, muscle and bone development, as well as digestive health. Since the kibbles are specially-made for chihuahuas, they can easily snack and chew on their food without having much difficulty.
What we love about this best dog food for chihuahua is the fact that it contains highly digestible proteins and fiber. This helps in faster metabolism while reducing stool odor. It also contains antioxidants like Vitamin E to give chihuahuas natural defenses against sickness by building up their immune system.
The flavor of this dog food is chicken, which is highly appetizing for little pooches. While it is made from chicken by-product meals that may contain organs, feet, beaks, or even undeveloped eggs, it contains protein that is almost 300% higher than that of fresh chicken.
For Adults
Wellness Complete Health Toy Breed
Wellness Complete Health Toy Breed Dry Dog Food with Grains, Chicken & Rice, 4-Pound Bag
This adult toy breed dry dog food's #1 ingredient is chicken; high quality protein with wholesome grains like rice
Our crunchy kibble has no meat byproducts, fillers, or artificial preservatives
Expertly selected ingredients and added nutrients support immune health, energy levels, joint and bone health, and healthy skin and coat
Made in the USA using only the finest globally sourced ingredients
Spend a lifetime with Wellness natural dog food; we offer recipes for puppy, adult, and senior dogs as well as grain free dog treats, meal toppers, and wet food options too
Style: Dry
Flavor: Chicken and Rice
One of the best dog foods for chihuahua during the adult years is Wellness Complete Health Toy Breed. This dog food boasts of high-quality proteins as well as wholesome grains as ingredients.
The well-balanced ingredients provide a complete package of nutrients that every toy breed dog needs. It also does not contain any fillers, meat by-products, and artificial preservatives. Hence, you can be greatly assured that what you give your adult dog is the best.
It further contains flaxseed which has high levels of omega-3 fatty acids. Your dog needs fatty acids to maintain healthy skin and coat all throughout adulthood. Moreover, the formulation includes antioxidants that help support a strong immune system.
The adult life phase is a crucial stage where some health problems may arise. You need to be cautious of the kibble you give your beloved pooch at this time of its life.
Wellness Complete Health for Toy Breed has glucosamine that helps prevent and manage arthritis. It also includes probiotics for a healthy digestive system. Furthermore, it contains taurine needed by the heart to stay strong and vigorous.
All Wellness dog foods are made in the USA with globally-sourced ingredients. The ingredients are non-GMO and are carefully chosen for their respective nutritional values. You can be assured that you only give what your dog truly deserves – the best.
Blue Buffalo Life Protection Formula
Sale
Blue Buffalo Life Protection Formula Natural Adult Toy Breed Dry Dog Food, Chicken 4lb
REAL MEAT FIRST: Blue Buffalo foods always feature real meat as the first ingredient; High-quality protein from real chicken helps your dog build and maintain healthy muscles; Plus they contain wholesome whole grains, garden veggies and fruit
TOY BREED DOG FOOD: BLUE Life Protection Formula Toy Breed Dog Food contains an optimal blend of high-quality proteins and carbohydrates to meet the unique energy needs of smaller dogs with a kibble size ideal for smaller jaws
ANTIOXIDANT-RICH LIFESOURCE BITS: A precise blend of antioxidants, vitamins and minerals carefully selected by holistic veterinarians and animal nutritionists to support immune system health, life stage needs and a healthy oxidative balance
A NATURAL DOG FOOD: BLUE dry dog foods are made with the finest natural ingredients enhanced with vitamins and minerals; BLUE contains NO chicken (or poultry) by-product meals, corn, wheat, soy, artificial flavors or preservatives
Contains one (1) 4 lb Bag of BLUE Life Protection Formula Toy Breed Adult Dry Dog Food Chicken and Brown Rice
Style: Dry
Flavor: Chicken and Brown Rice
Blue Buffalo's first ingredient is real chicken. Real chickens provide the necessary protein requirement needed by an adult pooch to maintain healthy muscles despite their active lifestyle. The Life Protection Formula specific for toy breeds also contains wholesome whole grains, fruits, and vegetables.
The balance between proteins and carbohydrates is also essential when it comes to keeping your dogs energized all throughout their daily activities.
The LifeSource Bits, which is exclusive for Blue Buffalo, is a strictly defined blend of nutrients from vitamins and minerals to antioxidants. These have been carefully selected by both vets and animal nutritionists as necessities for a healthy oxidative balance and immune health support needed at this specific life stage of adulthood.
Perhaps the best thing about this dog food is how it produces kibbles that are perfect for the small jaws of small breeds.
Moreover, Blue Buffalo is natural dog food. It is free from meat by-product meals, wheat, soy, corn, and artificial flavors and preservatives that may result in allergy for some dogs. So you can be assured that this best dog food for chihuahua enhances safety and optimal health.
Eukanaba Breed Specific Adult Chihuahua
Eukanuba Breed Specific Chihuahua Dry Dog Food, 3 lb
Contains One (1) 3-Lb. Bag Of Eukanuba Breed Specific Adult Chihuahua Dog Food (Packaging May Vary)
Eukanuba Chihuahua Dog Food Features 3D Dentadefense System, Which Is Proven To Reduce Tartar Build-Up In 28 Days
Our Premium Chihuahua Dog Food Offers A Specialized Fiber System, Made From Natural Beet Pulp And Prebiotic Fos, Which Promotes Nutrient Absorption And Healthy Digestion
Our Nutritional Dog Food Is Rich In Antioxidants To Support A Strong, Healthy Immune System
Eukanuba Adult Chihuahua Dog Food Contains Guaranteed Levels Of L-Carnitine Help Naturally Burn Fat
Style: Dry
Flavor: Chicken
The breed-specific dog food we want to recommend for chihuahuas during their adult stage of life comes from Eukanaba.
The most unique feature of this dog food is the 3D Dentadefense System. The system has proven to lessen tartar build-up in just a matter of 28 days. This results in better oral health for your sweet little pooches.
Moreover, the formula includes natural beet pulp as well as prebiotics that support healthy digestion and easy absorption of nutrients creating a specialized fiber system. It further builds a strong and healthy immune system, all thanks to its antioxidant components.
It includes L-carnitine, which helps burn fat naturally, helping chihuahuas maintain a healthy weight. The inclusion of L-carnitine is essential considering the fact that chihuahuas tend to grow weight easily and become obese.
It further contains glucosamine and chondroitin. These two components help in supporting healthy joints and muscles. This best dog food for chihuahua also supports healthy brain function as it contains DHA and Vitamin E that enhances mental acuity in adult dogs.
For Seniors
Hill's Science Diet Dry Dog Food Small Paws 11+
Sale
Style: Dry
Flavor: Chicken and Barley
Hill's is one of the leading brands when it comes to dog foods. Small Paws 11+ is intended for small dogs in their senior years. Since chihuahuas have a longer life span compared to other dogs, this formulation will help them in many ways.
This dog food provides well-balanced minerals to support not only heart health but also kidney and bladder functions.
It also contains omega-3 fatty acids derived from fish oil, which are essential in supporting joints and easy mobility. Since dogs at senior years tend to suffer from joint problems a lot, this inclusion in the formula greatly affects your dog in a positive way.
To maintain a well-nourished and shiny coat and skin, Vitamin E and omega-6 fatty acids are included as well. Meanwhile, the antioxidants on this dog food formula helps strengthen your chihuahua's immune system during its vulnerable senior years.
Furthermore, it does not contain any artificial flavors, preservatives, and colors. Many vets actually recommend this brand to senior dogs. So we can't see any reason why you cannot trust this too!
Canidae All Life Stages Wet Dog Food
Canidae All Life Stages Wet Dog Food, Lamb and Rice, 13oz
Canidae's healthy canned dog food provides optimal nutrition for puppies, adult, senior, large breed and less-active dogs.
Vet formulated wet dog food recipes, crafted for multi-dog homes makes meal time a breeze.
Our real meat dog food always includes meat as the first ingredient, and is made right here in the U.S.A ered in broth for great taste.
Never includes fillers. Never any corn, wheat or soy.
Style: Wet
Flavor: Lamb and Rice
Most often than not, senior dogs suffer from dental problems. Eating dry food can be too much for them to handle. Thus, some recommend serving them with wet food or a combination of wet and dry food instead. The wet dog food from Canidae tops our list when it comes to wet food for all pooches.
Canidae provides pet food for all breeds, all ages, and all sizes in one can. So if you are a multiple dog owner, then this one is the best dog food for you as well. The optimal nutrition provided by a can of Canidae provides a healthy and balanced meal to all canines.
The brand also supports regenerative farming and sourced its ingredients responsibly. Hence, you can be assured that you give nothing but the best for your dog. The premium ingredients included in the formulation of this best dog food are rich in omega 3 and 6 fatty acids, essential amino acids, as well as protein.
Lamb, the first ingredient of this dog food, is naturally rich in 10 essential amino acids needed by all dogs to keep up with their lives and activities. The natural broths also provide the best of flavor and moisture that your dog needs for an appetizing and easy-to-chew and swallow meal.
Special Consideration Dog Foods
Hill's Science Diet for Sensitive Stomach and Skin
Sale
Hill's Science Diet Dry Dog Food, Adult, Small & Mini Breeds, Sensitive Stomach & Skin, Chicken Recipe, 15 lb Bag
This dry dog food uses prebiotic fiber to feed your small dog's microbiome for optimal digestive health
Vitamin E, omega 6 fatty acids and other nutrients in smaller kibble help nourish skin and promote a lustrous coat
Dog food formulated with little dogs in mind to provide an optimal balance of nutrients specifically for miniature and toy breed dogs
Precise balance and highly digestible ingredients for sensitive stomachs and for dogs with sensitive skin
Made with natural ingredients
Style: Dry
Flavor: Chicken and Barley
Age Range: Adult
Some dogs require special consideration diets. One of the best-recommended diets for dogs with special needs is Hill's Science Diet for Sensitive Stomach and Skin intended for dogs having allergies and sensitivities. During such occasions, you need to be cautious with what you give your pooch. Giving a dog something that can trigger sensitivities will result in harmful effects. Thus, you need to ensure that what you give your fur friend is actually crafted for those with sensitivities.
This particular dog food from Hill's contains prebiotic fiber that takes care of your dog's digestive microbiome. The stomach of dogs has its own good and bad bacteria, which creates the microbiome. So to ensure the balance of this microbiome, prebiotics is needed.
The formulation also includes easily digested ingredients, which benefits those dogs that have sensitive stomachs. Moreover, it contains nutrients like Vitamin E and omega 6 fatty acids to give your chihuahua healthy and lustrous skin and coat.
And just like with any Hill's dog foods, this one also boasts of being free from artificial flavors, preservatives, and synthetic colors.
Hill's Science Diet for Perfect Weight
Sale
Style: Dry
Flavor: Chicken
Age Range: Adult
Chihuahuas have a high risk of obesity. Thus, you need to be careful of giving them dog food with extra calories. That said, we choose Hill's Science Diet for Perfect Weight as our special recommendation for maintaining healthy pounds.
Dog food has been proven to work well for weight management. It has been reported that over 70% of dogs who had this dog food have lost weight within 10 weeks of eating this food.
It further helps your dog to maintain lean muscles for it to enjoy its active lifestyle. It is essential in supporting weight loss and weight maintenance. Remember, obesity also affects the joints that can lead to or aggravate arthritis conditions.
Despite its weight management formulation, it still guarantees the inclusion of precise nutrition that balances and supports healthy skin, coat, and stool. The ingredients also include antioxidants which are beneficial for immune system strengthening.
Takeaway
When choosing the best dog food for a chihuahua, you need to take many things into consideration. You need to take into account the age, health condition, and weight of your chihuahua before deciding what to give and how much to give your beloved canine.
But regardless of what you choose, a bit of advice from your dog's vet still weighs more. A professional recommendation helps a lot considering that not all pooches have the same needs and requirements.
Some dog foods may be better and expensive than others. However, price is not always a gauge of one being better than the other.
You need to know the healthiest dog food you can give to your lovely dogs because health is always wealth. A proper diet will give your dog a healthy life and reduce unnecessary vet visits and sickness.