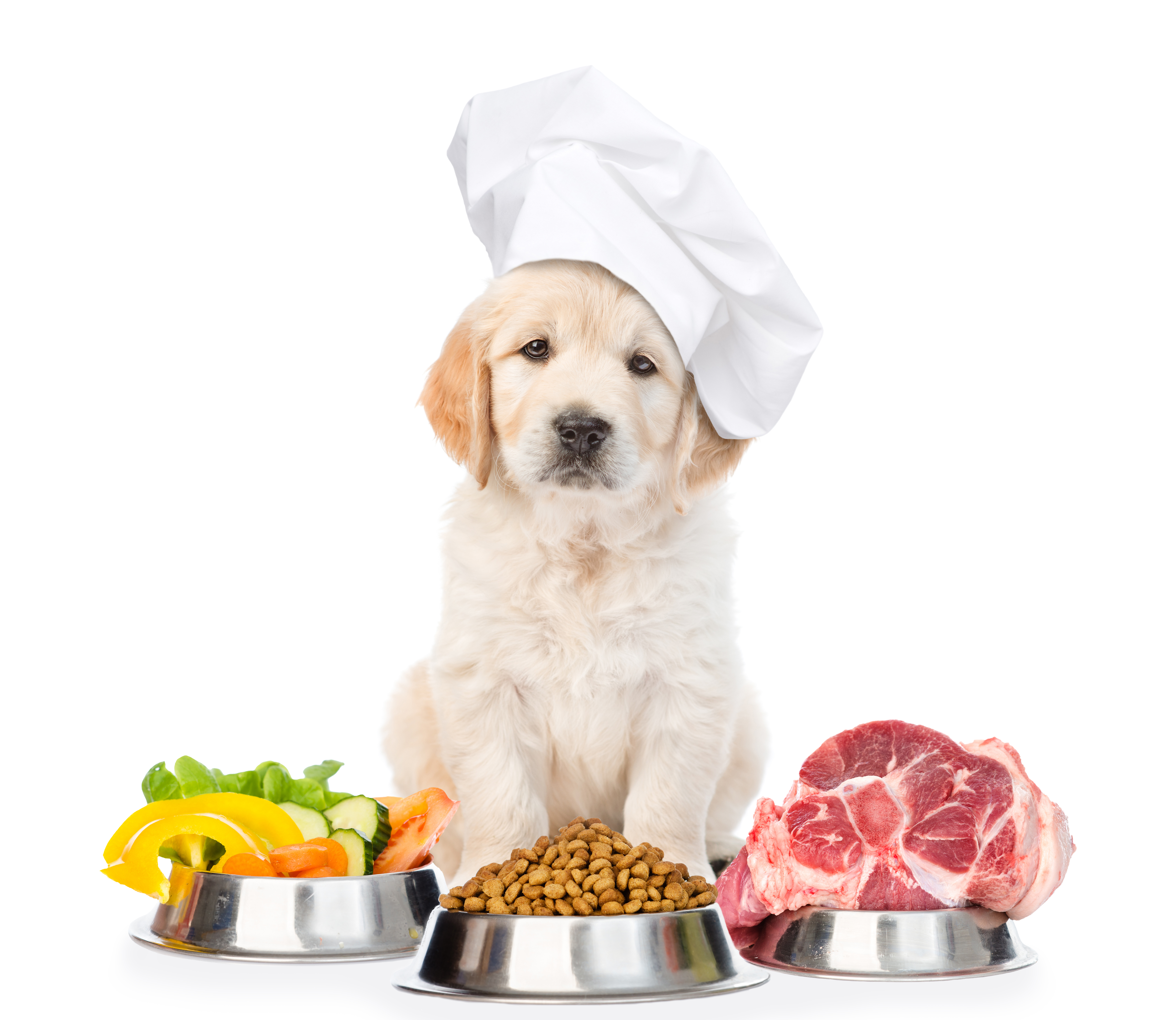 Best Healthy Dog Foods for 2019
Picking healthy food for your dog is one of the most important things you can do for him. In the same way your own health is dependent on the food you eat, your dog's health does too. The quality of your pup's diet is directly related to his health, so avoid going for mediocre dog food. If you don't feed your dog with essential ingredients, he might lack the energy he needs to live up to his full potential. Take time to familiarize yourself with the basics of dog nutrition to make informed choices about your dog's diet.
What is the Right Type of Food for Dogs?
Some dog owners think that food they eat themselves is right for their dogs. Dog food has been specifically designed to meet the nutritional needs of your pooch for him to be healthy and happy.  It can also be useful in brain development for puppies. Dog foods are designed based on minerals, vitamins and other nutrients that dogs need each day. Though many dog owners think that dog food is dog food, not all dog foods are created equal. A good brand is one made with fresh, natural ingredients. It also needs to be processed in a way that doesn't damage the nutritional content of the ingredients.
Unlike human food, dog foods aren't regulated. You have to do some digging yourself. To evaluate the quality of a dog food brand, scrutinize the guaranteed analysis and check for the AAFCO statement. The first 5 ingredients will tell you the difference between a 5-star and 1-star dog food. Dogs should eat a diet rich in animal protein. You should also check for the type of fat used in the product. For this reason, a good brand has at least 22 percent and 18 percent protein, and at least 8 percent and 5 percent fat for puppies and adult dogs respectively. It's vital to check to see the type of carbohydrates used and their digestibility. Skim the rest of the ingredients list. Avoid dog foods with artificial additives like flavors, colors or preservatives.
Best Healthy Dog Foods for 2019
Most dog food brands are created by experienced veterinarians who utilize science and medical knowledge to create healthy and nutritious formulas. Such formulas are free from ingredients considered unhealthy for dogs. These ingredients may include soy, corn, wheat and all types of grains. Some dog formulas are specifically designed to particular dog breeds of sizes. There are also specialized formulas for weight loss, weight gain, and for use with puppies. Dog foods include a feeding recommendation on the package based on the size and weight of your dog. Adhere to these recommendations if you want to optimize your dog's health.
With 1000s of varieties to choose from, finding the right well-balanced dog food brand for your pooch can become sort of a headache. This article will help you to choose among the different brands available in the market. We have compiled a list of some of the best healthy dog foods for 2019.
ORIJEN Dry Dog Food
Orijen Dry Dog Food for All ages, Original, Grain Free, High Protein, Fresh & Raw Animal Ingredients, 25lb
ORIJEN Original dog food delivers a diet rich and varied in fresh, whole animal ingredients from free-run chicken and turkey, wild-caught fish, and cage-free eggs
With 85% quality animal ingredients, ORIJEN nourishes dogs according to their natural, biological needs
Using fresh and raw animal ingredients, including meat, organs, cartilage, and bone, ORIJEN is the Biologically Appropriate, grain-free diet that dogs have evolved to eat
Our Fresh Regional Ingredients are supplied by people we know and trust, and are delivered to our kitchen fresh or raw, in their most natural and nourishing form
Age Range Description: All Life Stages
ORIGEN is one of the best dry dog food brand available in the market today. Made in the United States, it is designed to mimic your dog's natural biological diet. The food is formulated with the highest quality of fresh whole animal ingredients, meaning it has zero grain, tapioca, potato and plant protein concentrates. 85 percent of the formula contains fish, poultry and egg ingredients which is more than 3X the amount used in conventional dog food. The rest is made up of fruits, vegetables and botanicals. Guaranteed analysis shows a generous protein level of 38 percent and 18 percent naturally occurring, non-rendered animal fat. The formula caters to dogs in all life stages, from puppies to senior dogs.
https://www.amazon.com/Orijen-Original-Dry-Dog-Food/dp/B01I3JW7PK/ref=as_li_ss_tl?s=pet-supplies&ie=UTF8&qid=1543034448&sr=1-4&keywords=Orijen+Original+Dry+Dog+Food&linkCode=sl1&tag=dfn23819-20&linkId=f81b280d2f278d7393eeb7fa7679f806
Blue Buffalo Wilderness High Protein Grain Free
Blue Buffalo Wilderness High Protein Grain Free Natural Adult Dry Dog Food, Chicken 24-Lb
PACKED WITH REAL CHICKEN: A recipe made to satisfy your dog's natural love for meat, this high protein dog food features real chicken to help build and maintain lean muscle mass
HEALTHY INGREDIENTS: Blue Wilderness grain free dog food, made with healthy carbohydrates including sweet potatoes and peas, helps fuel your adult dog's active lifestyle; It also contains omega 3 and 6 fatty acids to support skin and coat health
ANTIOXIDANT-RICH LIFESOURCE BITS: A precise blend of antioxidants, vitamins and minerals carefully selected by holistic veterinarians and animal nutritionists to support immune system health, life stage needs and a healthy oxidative balance
A NATURAL DOG FOOD: Blue dry dog food is made with the finest natural ingredients enhanced with vitamins and minerals; Blue contains No chicken (or poultry) by-product meals, corn, wheat, soy, artificial flavors or preservatives
Contains one (1) 24-lb bag of Blue Wilderness High Protein Natural Adult Dry Dog Food, Chicken
This grain-free formula from Blue Buffalo is designed for feeding adult dogs. It contains natural ingredients with the addition of carefully chosen vitamins, minerals and antioxidants to help promote the general health of your pooch. This high-protein dry dog food has the required ingredients to strengthen teeth and bones and provide sustained energy for your active dog. For healthy skin and shiny coat, the formula contains Omega 3 and 6 fatty acids. The food is available in various flavors including Salmon, Duck and Chicken. It is free of soy, corn and wheat. Some dog owners found the price to be somewhat expensive.
Taste of The Wild Grain-Free Premium High Protein Dry Dog Food
If you have an active dog, you should definitely try this high-protein formula from Taste of the Wild. All ingredients come from trusted, sustainable sources across the world. The first ingredient is smoked salmon meant to help your dog build strong, lean muscles. The fatty acid blend in the formula helps with coat and skin health. The dog food comes in 4 sizes – 5, 14, 28 and 30-pound size bags. This highly-digestible food works well for dogs with sensitivities or allergies to grains. The added minerals and vitamins from fruits and veggies mean that your dog is assured of a balanced diet. This dog food has no fillers – artificial flavors, colors or preservatives. The only downside is that the formula is not ideal for dogs under 1 year.
Purina Pro Plan Focus Sensitive Skin & Stomach Adult Dry Dog Food
Sale
This high-quality formula from Purina Pro Plan is meant for adult dogs with sensitive digestive systems. It comes in different flavors, including Lamb And Oat Meal, Salmon And Rice, Small Breed –Salmon, and Dry and Wet Food Bundle option. The company formulated this food with specialized nutrition to meet the varying needs of adult dogs. The prebiotic fiber included in this formula promotes digestive health while antioxidants support the immune system. This dog food is free of artificial flavors and colors and available in several sizes and flavor options meaning you can pick the right size and flavor based on your dog's eating habits. The only downside to this formula is that it is not ideal for feeding senior dogs or puppies.
Natural Balance Original Ultra Dry Dog Food
If you're in the market for a gluten-free diet, you should seriously consider this dry kibble from Natural Balance. With chicken as the first ingredient, this formula provides an optimal balance of key nutrients and premium proteins created by experienced veterinarians. It is one of the best when it comes to total dog nutrition. This food contains antioxidant nutrients from dried spinach, blueberries and cranberries. Oat fiber helps in proper digestion, while added manganese and zinc supports good joint and hip health.
PRO TIP: The quality of dog foods varies from one manufacturer to another, and you can't always trust what you see on the label. While there are quite a number of trusted dog food brands on the market, there are also rogue manufacturers bulking up their products with artificial additives and low-quality fillers.
Conclusion
As a dog owner, you're obligated to take care of your dog, and that means catering to his nutritional needs, which includes the best healthy treats. The best food for your dog will depend on their specific nutritional needs and breed. Make the smart choice and feed your dog 5-star food today!