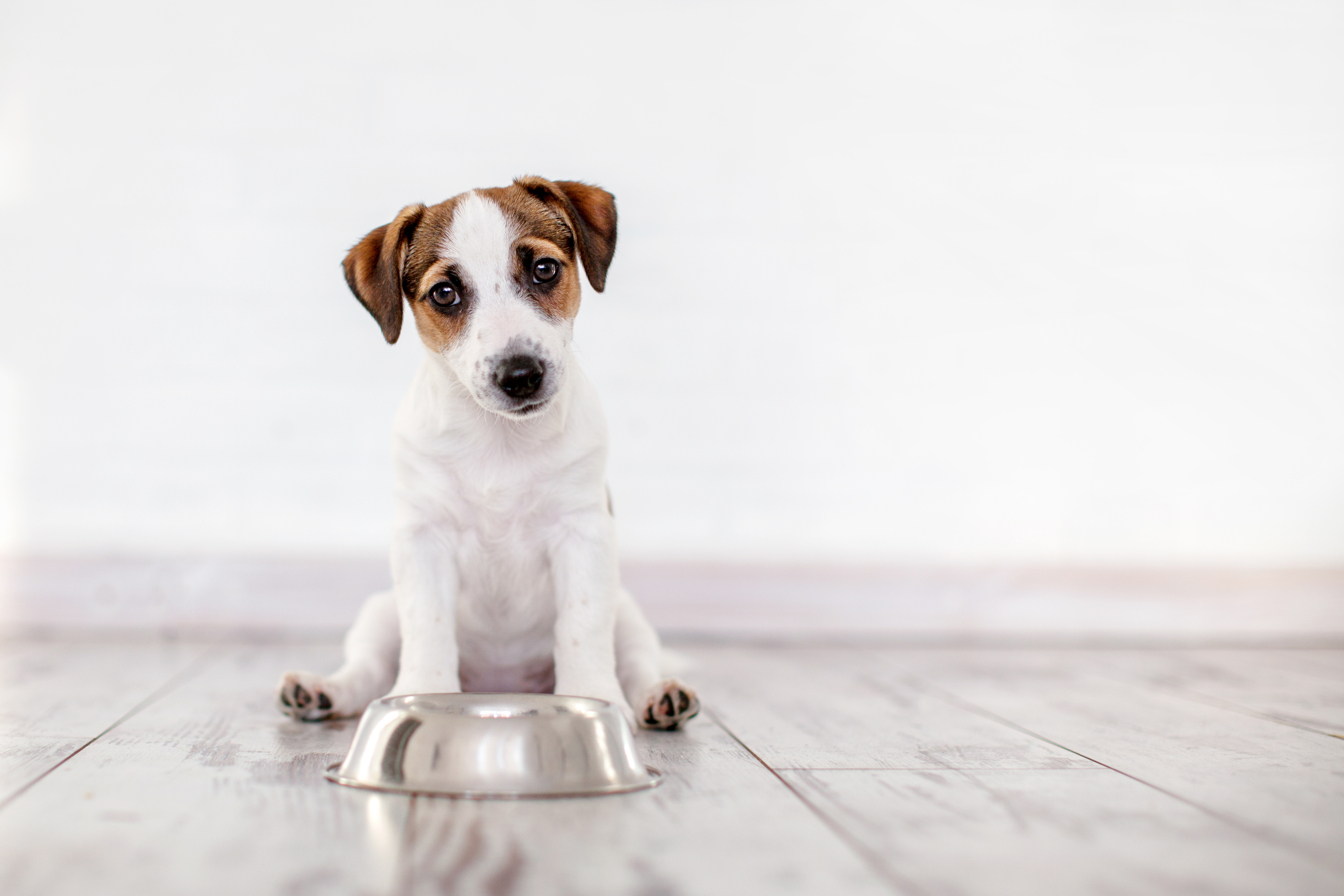 Best Dog Food Options for 2020
As a dog owner, you will want to do your very best to ensure your four-legged friend is happy and healthy. Without a doubt, therefore, one of the most crucial decisions you will ever have to make is which dog food you should be feeding your pet. Choosing the best dog food from what's currently available on the market can be intimidating as there are so many different products, all claiming to be the best.
If you are a new dog owner or would like to change what you currently feed the furriest member of your family. As well as picking out the products best for the specific breed, age, and size of dog you have, there is also a multitude of dietary requirements you may need to consider. A simple search in Google or Amazon for "dog food" will return too many pages of listings to deal with.
Best Dog Foods for 2020
Don't worry, we are here to help you out. As dog lovers and owners,, we know how hard it is. Rather than sift through pages and pages of Amazon listings, we have made the job a whole lot easier by offering this guide to what we think are the best dog food options for 2020.
Orijen Biologically Appropriate Original Recipe Dog Food
Orijen Dry Dog Food for All ages, Original, Grain Free, High Protein, Fresh & Raw Animal Ingredients, 25lb
ORIJEN Original dog food delivers a diet rich and varied in fresh, whole animal ingredients from free-run chicken and turkey, wild-caught fish, and cage-free eggs
With 85% quality animal ingredients, ORIJEN nourishes dogs according to their natural, biological needs
Using fresh and raw animal ingredients, including meat, organs, cartilage, and bone, ORIJEN is the Biologically Appropriate, grain-free diet that dogs have evolved to eat
Our Fresh Regional Ingredients are supplied by people we know and trust, and are delivered to our kitchen fresh or raw, in their most natural and nourishing form
Age Range Description: All Life Stages
The first in our guide is the Biologically Appropriate dry dog food from Orijen. Why have we picked this out? It is one of the best-rated foods on the market, thanks largely to the fact it is made from biologically appropriate ingredients that are fresh and regionally sourced. The idea is that the recipe mirrors your pet's natural diet and contains 85% of egg, fish, and poultry mixed with 15% of botanicals, vegetables, and fruit.
There is absolutely no plant protein concentrates, tapioca, potatoes, or grains. What's more, for the ethically conscious out there, it is important to know that the chicken is free-run, the fish is wild-caught and the eggs are cage-free. Suitable for all breeds and all sizes, it is not only available in the Original Recipe, but Regional Red and Six Fish options too and comes in 6 different pack sizes – 4lbs, 4.5lbs, 10lbs, 12oz, 13lbs, and 25lbs.
Zignature Canned Dog Food, Turkey Formula
Many of the dog foods we have picked out in this guide are dry kibble types. However, we know that sometimes our four-legged friends can be contrary beasts and it may be that your canine buddy prefers wet food. If that's the case, we think the Zignature Zssential Formula collection is an excellent choice. Options available include lamb, duck, and turkey so you know your dog is getting a high-quality protein as part of their diet.
It also is grain-free, so there is no filler, with peas and chickpeas being used as the carbohydrate element along with a tasty turkey broth to give the flavor a lot of depth. Additionally, the recipe is bolstered by the inclusion of fresh vegetables and fruit along with chelated minerals to provide all those nutrients that are essential to your dog's health.
Merrick Grain-Free Dog Food
Merrick Grain Free Dry Dog Food Real Texas Beef & Sweet Potato Recipe - 22 Lb Bag
(1) 22.0 pound Bag - Merrick grain free dry dog food real texas beef & sweet potato recipe
Real deboned beef is always the first ingredient in this poultry free dog food
Dry food for dogs with 65% protein and healthy fat ingredients and 35% produce, fiber, vitamins, minerals and other natural ingredients
With 60% of protein from animal sources, the Merrick grain free dry dog food real texas beef & sweet potato recipe offers the ideal combination of protein and healthy fats to help a dog maintain optimal weight and increased energy
Glucosamine and chondroitin help maintain healthy hips and joints, while omega fatty acids support healthy skin and shiny coat
Grain-free is one of the big buzz words among modern dog owners these days and with good reason. Grains have been shown to be no good as a source of carbohydrates for animals and while many of the other products are also grain-free, if grain-free is the specific criteria you are looking for, we would recommend Merrick Grain-Free Dry Dog Food.
What we love about this especially is that the predominate ingredient, whichever flavor you choose for your pet (and there is a multitude of interesting and tasty options out there) is always poultry, fish, or meat. This means that when you feed your dog this kibble, they are benefitting from some of the highest levels of premium-quality proteins, that not only help to build your dog's muscles and ensure they have healthy amounts of energy but that they will enjoy feasting on.
You won't find any gluten, soy, wheat, corn, fillers, or unnecessary preservatives in the ingredients list, but along with the meat/poultry element, lots of whole foods such as blueberries, apples, peas, and sweet potato. Chondroitin, Glucosamine, Omega-3 and Omega-6 fatty acids are all present to help your dog's joint and hip function and coat and skin respectively.
Canidae Pure Limited Ingredient Dry Dog Food
If you have ever looked at dog food ingredient lists in the past and been dismayed by just how many seemingly unnecessary things are included, you are not alone. It has been a major issue in the pet food industry and something companies like Canidae want to tackle. Their line of limited ingredients dog foods offers something to feed your beloved pet that you can trust only includes a small number of expertly chosen ingredients.
In fact, depending on the flavor you chose, there is a guaranteed 10 ingredients or less. Like the other products listed in our guide, these are grain-free recipes that are ideal for canines with sensitive stomachs. So, no soy, corn, or wheat.
Rather than offering a dizzying range, you choose from 6 different types of proteins – chicken, bison, boar, duck, lamb, and salmon and the formula that is best suited to your dog based on their size and life stage. So, whether your dog is a puppy, adult senor, or an especially small breed, there is a Canidae dog food for them.
Conclusion
It is never easy when you just want to do what is best for your dog and need to pick from an increasingly confusing array of foods to give your pet the balanced and nutritionally-sound diet they need. Hopefully, though, with our above guide to the best dog food options for 2020, you have a better idea of what to pick out. We have tried to cover all bases and although dry is probably better than wet, we still have selected one of the best wet foods we've ever come across. Also, sont confuse healthy dog foods with dog treats.
When you take into consideration your dog's age, size, and dietary needs, and use our guide, you will find that that huge selection of products suddenly becomes much smaller.