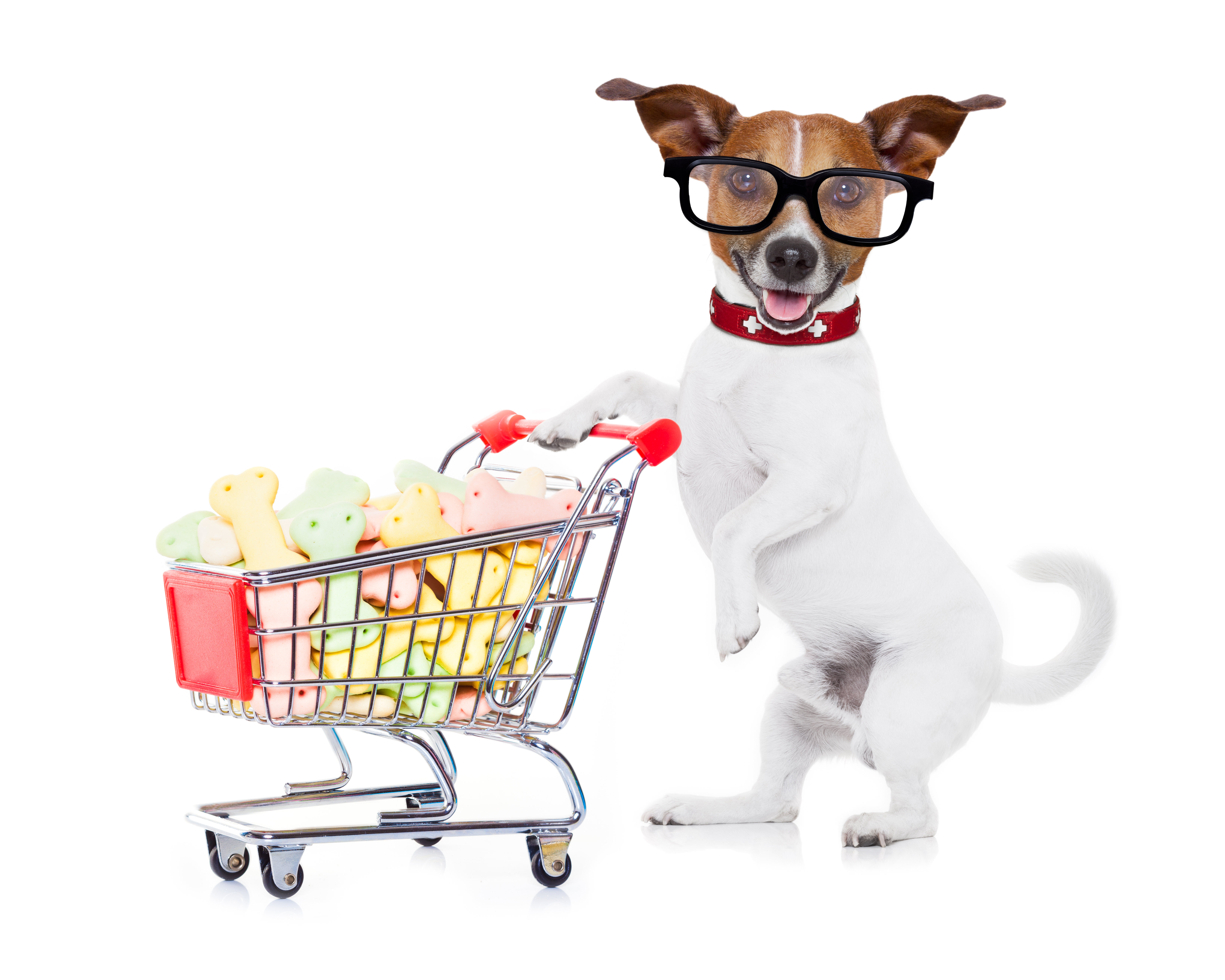 What to Look For in a Dog Treat Training Pouch
A dog treat pouch can be very helpful during training, especially when used with other training accessories, such as a clicker.
Training treat pouches can also be very handy during regular walks, as many of them feature waste bag dispensers. Likewise, many bags and pouches can accommodate the owner's belongings and dog toys and additional training equipment.
Lastly, some well-equipped pouch sets are sold with clickers, bowls, shoulder and waist straps, and other useful accessories. Read on for more detail on what to look for in a quality dog treat pouch.
Materials
The vast majority of dog treat pouches are made of nylon fabric. The same goes for the belts, if they're included into the package.
Other materials can include plastic, silicone, and even metal. It is quite common for affordable pouches to have plastic zippers, D-rings, and belt clips. Some quality models might feature metal hardware. On the other hand, poop bag dispensers commonly come with a silicone or rubber insert.
Craftsmanship
The craftsmanship is one of the key features when looking for a treat pouch bag. A good treat bag is made to last and to withstand the elements and long training sessions and walks in bad weather. When shopping for a treat bag, there are several points you need to check before making the final decision.
Quality of the bag
You should opt for a bag that looks and feels sturdy and resilient. The stitches must be durable and neat, especially for weatherproof bags. The same goes for the shoulder belts and waistbands.
D-rings, zippers, and belt clips
Many budget models come with plastic zippers, rings, and clips. They are usually strong enough but higher-end models might have metal hardware instead.
Weatherproof Construction
Weatherproof construction is a standard feature of all dog treat bags. You will need to keep your canine's snacks and toys safe and away from the elements at all times.
Aside from the treats, a weatherproof dog treat bag can also protect your belongings, such as car keys, earphones, tissues, cellphone, and money from snow, rain, and the dirt when your pet is shaking water and mud off its fur.
Also, weatherproof pouches tend to last longer than non-weatherproof. Having that in mind, it is highly recommended to go with one that's water-, mud-, and snow-resistant.
Bag Capacity
While it is easy to assume that bigger bags are better, that might not always be the case. When picking the right bag size and capacity, there are several things to consider.
First, you'll need to determine how many treats to bring with you, which would depend on the size of your dog. If you go for a bag that's too small, you might have to refill it during a training session, effectively breaking your pet's concentration. On the other hand, if you opt for a bag that's too big, it might become difficult to reach the treats when there are only a few left.
If you're using it for a long hike and such, you might want to opt for a pouch with dual compartments where you can store treats and kibbles separately. On the other hand, a small pouch may be a better fit for agility training.
Additional Pockets
Though it goes without saying that a quality dog treat bag needs to cater to the dog's needs, it also has to cater to the needs of the owner. You shouldn't leave yourself out of the equation when buying a dog treat bag. Here are some additional things to consider when buying a dog treat bag.
A quality bag needs to have enough room to accommodate your accessories, such as cellphone, wallet, keys, earphones, and Kleenex. Many models come with front and back pockets, while some might include small side pockets, as well. It is not uncommon for bigger models to include mesh netting in the front.
Poop Bags
Along with the treats, toys, and your belongings, a complete dog treat pouch also needs to have room for poop bags. More often than not, the waste bag compartment is located on the backside of the pouch.
A zipper is the most common closure, while a silicone insert is the most common way of dispensing them. Some treat pouches come with one or more bags.
Ease of Use (drawstring/zipper/magnet)
You should be able to open and close the pouch whenever you need to, without having to worry about treats spilling out of the bag. Manufacturers mainly use drawstrings, zippers, and magnets for opening and closing the main treat compartments.
The drawstring variety is the most prevalent and, while it can easily be opened with one hand, it requires both hands to firmly close it. Zippers are easy to open and close, but they generate a sound that can give you away. The magnet variant is the least common of the three, though it offers both easy and silent operation.
Wearing the Bag
There are three main ways to wear a dog treat bag – around the waist, over the shoulder, and on the belt. Here's how each of them works.
Around the waist
Take the nylon waistband and pull it through the belt rings on the back of the bag and strap it around your waist. Clasp the clip and adjust the width.
Over the shoulder
For this method, you'll need to attach the clips found on each end of the strap to the D-rings located on the sides.
Belt clip
You can also attach the treat pouch to your belt via the clip found on the back of the pouch. It is usually located above the poop bag pocket and between the belt loops.
Accessories
Some dog treat bags come equipped with clickers and/or collapsible bowls. These are usually made of plastic or silicone and can be attached to the bag via carabineer clips. If you opt for a pouch that comes with a bowl, make sure the bowl is safe for your dog.
The Final Word
Not all pouches are created equal. Likewise, different pouches are aimed at different needs and uses. While a big, fully decked-out bag may be a great solution for long training sessions, sometimes a small pouch with only the essential features is more appropriate. Some owners prefer pouches with ample storage and multiple pockets, while others prefer a more streamlined design.
That being said, it is important to find the treat bag that suits you and your pet's needs. Some pets and owners might require only one, while others might benefit from different bags for different occasions.