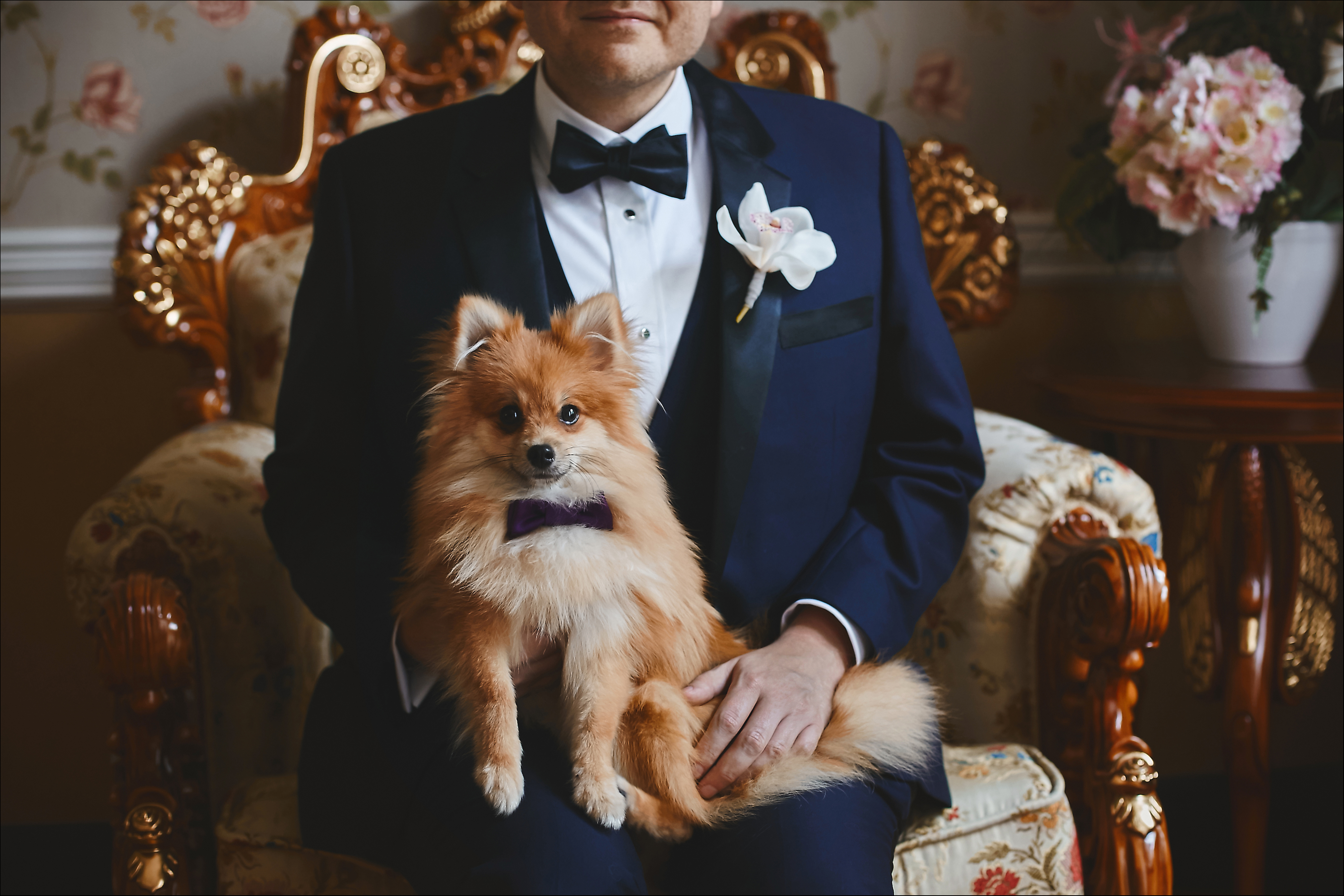 Best Products to Pamper Your Puppy
There's a reason why dogs are termed as man's best friend. For all the love and affection they give, dogs don't ask for much in return. Aside from the bare essentials of regular exercise, water, food, treats, and love, there are many other ways you can show your four-legged friend how much you love and care for them. Most folks view their puppies as part of their family and rightly so. Dog owners don't just want their pets to be healthy – they also want them to be happy and for them to know they are appreciated. There's no better way to show your affection than to give your pup some serious pampering from time to time.
In recent years, dog owners have been tempted – maybe guilted – into treating their furry companions with luxurious presents that run from luxury dog houses to pet tattoos and gourmet pet cuisine. The good news is that you don't have to spend an arm and a leg on the latest options to give your pup that special treatment. There are several low-cost alternatives that will make them happy and enhance their lives at the same time. Remember, it's the thought that counts.
The 5 Best Products to Pamper Your Puppy
If you're a puppy parent, August 10, 2019 is likely your pup's favorite day of the year – it's National Spoil Your Dog Day, a holiday devoted to pampering your pooch with a little extra attention. A spoiled dog is a happy dog. Here are 5 things you can buy your puppy and show him just how much you love having them in your life:
PetChatz HD and PawCall
PetChatz HD/PawCall Bundle: Digital Daycare 2-Way Premium Audio/HD Video pet Treat Camera (Discontinued by Manufacturer)
NO MONTHLY FEE PetChatz Digital Daycare is a full day of interaction and entertainment for your home alone pet. A complete interactive experience with two-way video chats, treat dispense, calming aromatherapy, sound/motion activated video recording, brain (treat) games, pet-to-parent messaging (with PawCall) and entertainment with streaming DOGTV. All in the safety and convenience of your home. (DOGTV subscription required).
Sound/motion activated PETWATCH video recording to capture and view your pet's activity while you are away.
PET SAFE design made in the USA with no corners, edges or cords to chew; attaches securely to your wall (>100 lb pressure tested) or kennel for optimal pet safety. Easy set-up.
Designed by top pet experts. PetChatz Digital Daycare System experience is controlled from anywhere using an iOS/Android app or desktop computer.
Premier USA Customer Care available for white-glove service.
Do you have an anxious puppy that you'd love to connect with when you're not at home? You may not realize, but your pup misses you when you're not in the house. Like most pet owners, you probably leave your puppy behind at home when you head off to work. If you are a pet tech fan and want a way to connect with your pooch no matter where you are, you will love this revolutionary Digital Daycare from PetChatz. This two-way communication device is cooler than it appears. And it's not just a pet camera, but also a phone where your little amigo can actually call you! You can easily attach it to the wall to match your pooch's eye level. You'll be able to hear, see and talk to your pup with the use of a computer or an Android/iOS app. Your face and voice can have a profound impact on your pup's mood. The device also comes with calming aromatherapy, a treat system and educational games. Remember to place some treats in the treat dispenser and load the scent dispenser with scent pads.
Zesty Paws Dog Conditioner with Oatmeal, Aloe Vera & Shea Butter
Dog Conditioner with Oatmeal, Aloe Vera & Shea Butter - Natural Grooming Pet Wash for Skin & Coat - Anti Itch Formula - Vanilla Bean Scent - 16 OZ
GENTLE CONDITIONING FORMULA - Zesty Paws Dog Conditioner is a bath wash that helps pets feel clean and smell fresh. Featuring a blend of gentle ingredients, this nourishing conditioner is a great addition to your dog's next shampoo bath.
SCRUBS AWAY SKIN TROUBLES - This conditioner contains Aloe Vera, which may help to soothe skin for pets with hot spots and dryness, while Oatmeal helps with itching and irritation from food allergies or flea bites to reduce discomfort.
CLEAN, SOFT & ODOR FREE COATS - For dogs with dandruff and shedding issues, this gentle Pet Conditioner contains a nature inspired blend of Quinoa, Organic Shea Butter, and Sweet Almond Extract to keep skin supple and flake-free.
GROOMER & DETANGLER FOR ALL FUR TYPES - This Dog Conditioner has all the ingredients you need to keep your pet's coat tangle free, as it helps to detangle tough and sensitive knots, while functioning as an odor eliminator with a vanilla scent.
GREAT FOR ALL AGES & BREEDS - Whether they're big or small, a puppy or senior, or have long or short hair, this blend of Oatmeal, Aloe Vera and Shea Butter serve as a moisturizer that will keep your four-legged companion feeling smooth and supple.
Nothing says "I care" like a warm, refreshing shower. Puppies love feeling as clean as can be, but it can be daunting to keep them that way. That's why dog owners need an easy way to keep the odors and dirt at bay. This conditioner by Zesty Paws is formulated for all ages and breeds and has a blend of nourishing ingredients responsible for detangling and softening coats, while also eliminating odors and soothing the skin to help your pooch feel clean and fresh. Aloe Vera helps to soothe skin for dogs with dryness and hotspots, while Oatmeal helps with irritation and itching from flea bites or food allergies to reduce discomfort. A nature-inspired blend of Organic Shea Butter, Quinoa and Sweet Almond Extract is sure to keep your pup's skin supple and flake-free.
Floppy Dawg Just Chillin' Elevated Dog Bed
Sale
Dogs spend much of the day sleeping, so let them do it in style and comfort. Upgrade your pooch's relaxation space with the Floppy Dawg elevated dog bed with a removable canopy. You can use it indoors or outside in your backyard. It can take a few days for your pup to adjust to this bed, but that's part of the fun. The canopy offers a cool place to chill during hot days and helps your pooch feel safe and secure. Let your pooch enjoy dogcation with this portable pet coat that's easy to assemble and transport. It is made of steel frame and high quality 1680D Oxford fabric to ensure long-lasting usage. The breathable mesh allows air flow to keep your dog feeling cool and comfy.
FurryFido Adjustable Pet Sling Carrier
FurryFido Reversible Pet Sling Carrier for Cats Dogs up to 13+ lbs, Grey
SAFE: This pet carrier bag holds your pet easily and it features a safety collar hook to ensure your pet is safe and secure.
REVERSIBLE: With a reversible design, this pet sling bag is not only convenient but looks great inside and out.
CONVENIENT: Easily tote your pets around town or during traveling with little effort. Thanks to the hands-free design
COMFORTABLE: Thanks to the soft cotton cloth material, this sling style bag will keep you and your pet relaxed and comfortable throughout the day.
Suitable for pets up to 15 pounds
Puppies are appealing in part as they can accompany you to places that adult dogs can't. There's a small problem though: puppies may tire more easily on walks, and pet crates may be rather bulky to haul around. A pet sling carrier is perfect for keeping your hands free while keeping your pooch safe and secure on the go. This simple and safe pet sling from FurryFido makes it easy to carry your pup around without hurting your back or shoulders. It is made from fine soft cotton cloth material, has a reversible design and is available in 4 different color combinations: pink, grey, blue and black. The wide shoulder strap spreads your pup's weight across a large area on your shoulder. For added safety, FurryFido included a safety belt with 2 latches. It is suitable for pups up to 15 pounds.
Kurgo Leash and Zipline Dog Vehicle Restraint
Sale
Kurgo Auto Zipline for Dogs, Adjustable Dog Safety Belt Leash, Pet Seat Belt Tether, Reduce Distracted Driving, Includes Zip Line, Leash and Carabiner Clips, 6 feet
Reduces Distracted Driving: Zipline for dogs keeps pet out of the front seat and prevents dogs from jumping from vehicle when the door is open, yet still allows freedom of movement
Easy Installation – Dog leash zipline can be attached between any 2 fixed points in your vehicle (ie: 2 seat belts, side ceiling handles, or in the cargo area of an SUV)
What's Included - PackAge includes zip Line, adjustable leash/tether, and 2 Carabiners- a large 1 that moves along the line itself and 1 on the end of the leash
Recommended Use – Zipline dog seat belt works best with a dog car harness, such as Kurgo's Tru-fit Smart Harness (sold separately)
Putting your seat belt on is the first thing you should do when you get in the car, and your kids probably have a safe and secure car seat. But what about your pooch? Securing your pup while on the road is vital for your safety and that of your furry companion. Should a sudden stop or collision happen, a dog car harness will lessen the chance of injury. In most countries and states, it is illegal to let your dog sit on your lap whilst driving or move unrestrained around your vehicle. The Kurgo Dog Seat Belt Pet Safety Vehicle Seatbelt Harness is for all the pups that try to jump into the front seat while you are driving. You can easily attach ziplines between any 2 fixed points in your car.
Conclusion
If you're a canine lover, you know all the perks of having a pup. It's safe to say that life wouldn't be as wonderful, without your dog. Everyone loves to be pampered… and that includes your puppy. It won't hurt to splurge a little to make your pup feel special. These above-mentioned products, as well as these dog training products, will help you give your furry best friend a little TLC.