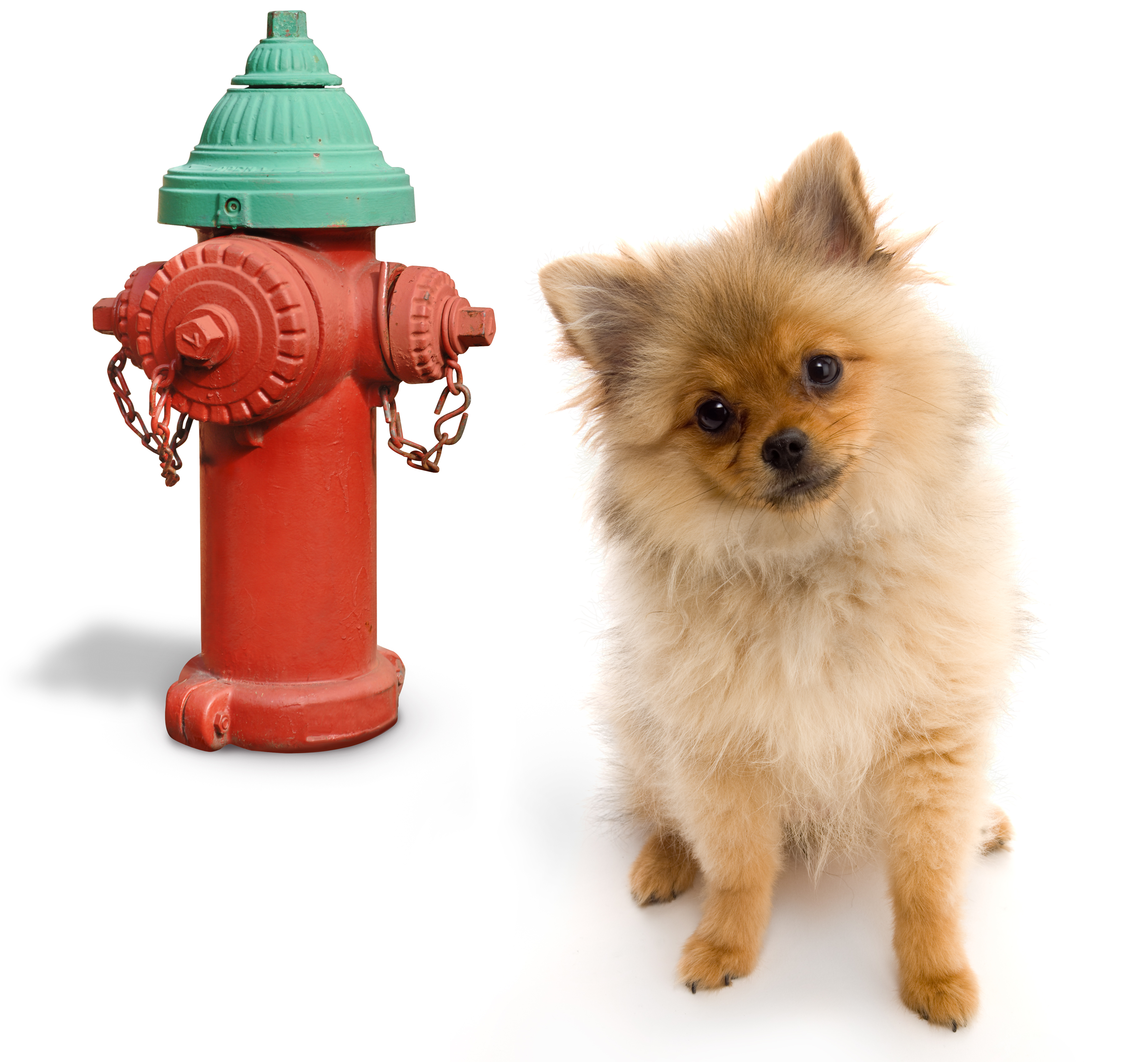 Your Complete Guide to Puppy Potty Training
The joys of owning a puppy are endless, but parenting a poorly behaved pooch can spoil the party. If you are a new dog owner, figuring out when or how to start potty training your pup is no picnic. Owning a pup is not all about games of fetch and cuddles- they need to learn stuff like using a potty. When you buy or adopt a puppy, they don't come with instructions. It is your responsibility to train your puppy how to live as fast as possible. Finding the right potty training for your bundle of playful fur and fuzz is the first step, and that's what this post is all about. We'll cover when to start potty training, how to do it correctly and how to address possible challenges. Potty training involves 3 main stages: learning where to potty, self-control and independent toileting. We will cover the 3 stages comprehensively later in this post.
Potty Training Puppies – Why Is It Necessary?
Before we jump in on how to potty train a puppy, it is imperative that we understand if it is indeed essential to have a well-thought-out potty training process or whether pups can naturally potty train themselves. Puppies relieve themselves more frequently as they have little control over their tiny bladders and digestive tracts. This means that housetraining them is no easy task. They are also clueless of the right and wrong place to relieve themselves. To them indoors and outdoors is the same thing.
If you live in a small house with a big yard, your pup will tend to relieve themselves outside. This is because they see the yard as the furthest point away from where they sleep. But if you live in an apartment, things are different. You have no yard, and without proper training, your puppy will pee somewhere in your house. So if you don't potty train your pup, they will develop a habit of relieving themselves in the house.
But look at it this way, a little training challenge today will save you time and energy cleaning later. The more effort you put in house training at the beginning, the better things will turn out for you and your pup. Potty training your puppy needs a lot of patience and consistency. You need to be patient with the process and consistent with your strategies. The good thing about potty training puppies is that they are easier to train than older dogs and the habit is more difficult to break.
When Do I Start Potty Training My Puppy?
According to WebMD, the best age to train your puppy is between 12-16 weeks when she has full control of her bowels and bladder. At this age, your puppy will pick up potty training without much difficulty as it is part of their natural programming. The beginning is always the toughest part but also the most important. As you will come to discover later, good things take time. The trick is to start potty training slowly and work your way up. You can begin puppy training your puppy right from day one as soon as their tiny paws start pattering around your living room. If the first place they pee is your kitchen, they will make a habit of peeing there. To avoid such accidents, it is vital you don't let them make a habit of peeing in the wrong places. In the long run, they will know what is expected of them. With proper training, even the slowest pup will learn soon enough.
How Much Time Will I Need to Potty Train My Puppy?
Well, there is no definite answer to this question as it depends on several factors like your pup's personality. Some breeds learn faster while others need more time to house train. The method you use to potty train also plays a significant role. Generally, crate training your puppy is faster, and you can finish the training in 4-6 months. By taking small but sure steps, from gradually introducing your pup to the crate, she will learn to love the process, and you will soon both enjoy the results.
Benefits of Potty Training Your Puppy
There are many perks associated with potty training. Your puppy will:
Not relieve themselves inside your car.
Get a place they feel secure and comfortable.
Learn to pee and poop in appropriate places.
Be able to visit houses of your neighbors and friends.
Be safe when you are not available to supervise them.
Be trusted to have a good time with you indoors.
Not relieve them on the floor when you visit the convenience store.
How to Potty Train Your Puppy
Indoors potty training is gaining popularity first, and understandably so. Dogs are free creatures that enjoy the stimulation of the outdoors but times have changed, and these days they spend more time indoors. There's no magic tutorial to potty train your puppy. You have to create the right environment and follow the proper procedures. One of the most effective ways potty training methods is to utilize an enclosed space and cover the area with thick puppy pads. Other materials you require may include a leash, treats, a crate, waste bags and an enzymatic cleaner.
Establishing the toilet area is the first stage to potty training. By restricting your puppy to a selected area of your home, they will learn about the right place to relieve themselves. Ensure that the enclosed space keeps the pup contained without making her feel shut away.
Next, you should mark the occasions after which your pup needs to pee or poop. Such times can include immediately after eating, playing and waking. Supervise your pup every day. The question many new dog owners ask themselves is, "How do I know when my pup's bladder is full?" Well, there is no direct answer to that question. Observation matters a lot here. If your puppy needs to use the bathroom every one hour, then his bladder will be full again if her last pee was 50 minutes ago. If you're busy, it is easy to forget. To avoid this, you can use your phone's alarm to remind yourself of the intervals. Soon enough, you will sync with your pup's natural rhythms which means progress.
If you decide to use a crate to potty train your puppy, it is vital that you use it correctly. Don't use it as a form of punishment but instead, make your pup view as a haven. Besides soft bedding, also remember to include toys and clean water. You should ensure that the crate is big and comfortable enough. If you put extra effort and positive reinforcement in the first few days, your puppy will catch up quickly and she'll have no problems emptying herself when taken there. A little reward or treat when your pup displays her newly-learned potty skills will help fasten the process. A good trick is rewarding your puppy immediately after eliminating, so she attaches her reward with her action. Use a specific phrase or word as a command to remind your puppy of what she's supposed to do.
The next stage is all about teaching your puppy self-control. It's essential that your pooch learns to wait for a few minutes before relieving herself when her bladder starts to feel full. Teach your pup to visit the toilet area frequently to avoid relieving herself in the wrong places. Accidents are bound to happen during this stage. Don't use an angry tone if this happens. Doing this will only make them afraid of you when they need to take a leak. Most pups will be able to last up to an hour, and you will be required to be more vigilant. Different dogs have different signals. Common signs to look out for include barking, squatting, restlessness, sniffing around, and circling. When accidents happen, don't worry, they're completely
normal.
Congratulations, you have successfully pad trained your pup!
Conclusion
When you welcome a new member into the family, potty training won't be the first thing that crosses your mind. You might get caught up in the excitement and throw the usual routine out of the window. It is, however, crucial that you resume your normal life ASAP. Use the complete puppy potty training guide above as a blueprint to house train your puppy easily today!
Bestseller No. 1

PETMAKERThe Indoor Restroom Puppy Potty Trainer for Pets, Medium, Green (80-ST2025)
PET TRAINING: Perfect for owners that work long hours or live in apartments, and want to potty train their pets. This bathroom mat uncomplicates the process by offering a spot for your pets to relieve themselves indoors.
THREE LAYER SYSTEM: This pet pad encompasses a three-layer system that makes clean up effortless. The odor resistant, antimicrobial mat sits on top of the plastic insert that locks in, and allows liquid to drain into the durable collection tray.
EASY CLEAN-UP: Cleaning the pet bathroom mat is quick and easy. Clean-up consists only of rinsing the three layers with soapy water;Perfect for patios
PRODUCT DETAILS: Materials: Synthetic Plastic (Grass Mat) and Hard Plastic (Tray and Insert). Dimensions: 20" x 25" x 1.25".
SATISFACTION GUARANTEED: PETMAKER is committed to providing consumers with the absolute best price and value on our products. NOTE: This is an exclusive product of PETMAKER and ONLY Indoor, Artificial Grass Bathrooms are guaranteed to be genuine. Hand wash with soap and water
Sale
Bestseller No. 2

2 Pack Dog Doorbells Premium Quality Training Potty Great Dog Bells Adjustable Door Bell Dog Bells for Potty Training Your Puppy The Easy Way - Premium Quality - 7 Extra Large Loud 1.4 DoorBells
Tired of cheap imitation bells? Tired of poor quality that cannot withstand the urge and pull of your dog? Look no further. Papikin specializes in Dog care products and are known for their unbeatable quality. Dog Training Bells are one of the easy and non-confrontational solutions to toilet train family's best friend. Using dog bells have is proven to be an easier, fun and a win-win way for your dog to communicate Instead of barking, scratching or it having to resort to more intrusive method
High quality and nice sounding bells 7 Big Extra Loud Bells yet easy on your ears to attend to your pet's nature call wherever you are in the house. Tasteful design of silver coating of bells keep them shiny and jingle sounds are easy on your ears from the playful dogs
Premium quality, high DURABILITY: This Dog Training Bells and its belts are custom made and tested thoroughly for its ruggedness. Belt is made from heavy duty nylon material that lasts longer than other cheaply made alternatives.
HIGHLY CUSTOMIZED: Ergonomic and thoughtful design of the belt allows for easy adjustment of the length to the bottom of the door or wall based on the size of your dog or the height of your door.
FREE Gift - To appreciate your purchase, we are offering a dog whistle FREE along with this product. Hope you like it. But please remember, your fullest satisfaction is our top priority. If you are not happy with the purchase for any reason, do let us know. We refund or offer an exchange to ensure you become part of Papikin family.
Bestseller No. 3

Bodhi Dog Potty Training Spray | Indoor Outdoor Potty Here Training Aid for Dogs & Puppies | Puppy Potty Training for Potty Pads | Made in USA | 8oz
TRAIN YOUR PET WHERE TO URINATE: Attract your puppy or dog to your preferred potty location using our dog potty training spray. With a consistent housebreaking plan, your pet will associate the correct area to eliminate themselves. No need to yell or swat, simply spray to your preferred potty location whether inside, outside, on puppy training pads, artificial grass, or a pee post for dogs. Our Potty Training Spray is a safe and humane alternative to harsh potty training methods.
HELP SHORTEN HOUSE BREAKING TIME: Consistency and positive potty training reinforcement are essential to help shorten housebreaking time. Remember the length of the training time will depend on each individual pet. Make sure to always reinforce good potty training behavior with praise, pets, and treats! For best results, use in conjunction with a housebreaking training plan. Help reduce those unwanted accidents and messes faster with our puppy potty training spray!
FOR INDOOR AND OUTDOOR TRAINING: Our dog training spray works effectively for both indoor and outdoor training. Simply select your preferred area and liberally spray where you want your pet to relieve themselves. Allow your pet to smell your preferred location and praise them when they relieve themselves in that spot. Continue to spray the area on a regular basis and take your pet back to the same spot, especially after drinking, eating, or sleeping until your puppy learns to go there.
AWARD-WINNING FORMULA: Winner of the 2020 Family Choice Awards. A coveted consumer award program recognizing outstanding pet products while enriching the lives of our fur friends. Our animal cruelty-free formula is a long-lasting concentrated blend of attractants that encourage your puppy or dog of all ages to use that designated area whether inside or outside. It is safe to use around other pets and children when used as directed.
OUR ETHICAL FAMILY COMMITMENT: Proudly made in the USA using socially responsible practices, locally sourced and sustainable ingredients, animal cruelty-free production and eco-friendly recyclable packaging. 100% Money Back Guarantee! If you don't love our Potty Training Spray for dogs, let us know and receive a full, no questions asked refund. We are a small family owned business of pet lovers committed to making great products that are safe for you, your pets and the planet!
Sale
Bestseller No. 4

Bestseller No. 5

AmazonBasics Dog and Puppy Pee, Potty Training Pads, Regular (24 x 23 Inches) - Pack of 80
Includes 80, Regular Size Pads
Super-absorbent core turns liquid to gel upon contact; leakproof design with plastic lining for ultimate floor protection
Quick-dry surface with built-in attractant offers pups an appealing place to go when nature calls
Pad Dimensions: Each pad measures 24 by 23 inches (LxW), with the center pad measuring 21.46 by 20.67 inches (LxW); the pad's 1.30 x 1.06 inch plastic border on all sides helps prevent overflow
Note: the Regular-size training pad is intended for puppies and small dogs only; large dogs should use the AmazonBasics Heavy Duty Pet and Puppy Training Pads, XL
Bestseller No. 6

Sale
Bestseller No. 7

Richell Paw Trax Mesh Training Tray, Brown
The snap-in frame holds the doggy pad firmly in place and keeps dogs from chewing the pads
The tray provides superior protection to floor surfaces when used with doggy pad
Comes in three colors to fit your dog's personality; choose from brown, green and pink
Bestseller No. 8

Sale
Bestseller No. 9

IRIS USA Square Pet Training Pad Holder, Dark Gray FT-SQ
The easy to clean, simple way to protect your floor while potty-training your pet
Secured latches hold pet training pads in place on pet pad tray and prevent slippage
4 non-skid rubber feet protect floor from scratches and hold putty training pad tray in place
Dog putty pad holder has a high polish finish for easy cleaning
Dimensions: 22. 75"L x 23. 25"W x 1. 38"H
Bestseller No. 10

MidWest 550-24DR Foldable Metal Exercise Pen / Pet Playpen, Black w/ door, 24 W x 24 H Inches
Secure double latch step through door access, exercise pen / pet Playpen folds flat for convenient storage
Each panel measures 24 inches Width x 24 inches height , exercise pen / pet Playpen provides 16 square Feet of enclosed area (1.5 meters)
Includes 8 ground anchors for outdoor use, 8 corner stabIilizers and 4 thumb snaps for easy assembly
Durable black E coat finish, provides long lasting protection, features secure double latch door
Easy set up ; No tools required for assembly; Exercise pen Includes 1 year manufacturer's warranty