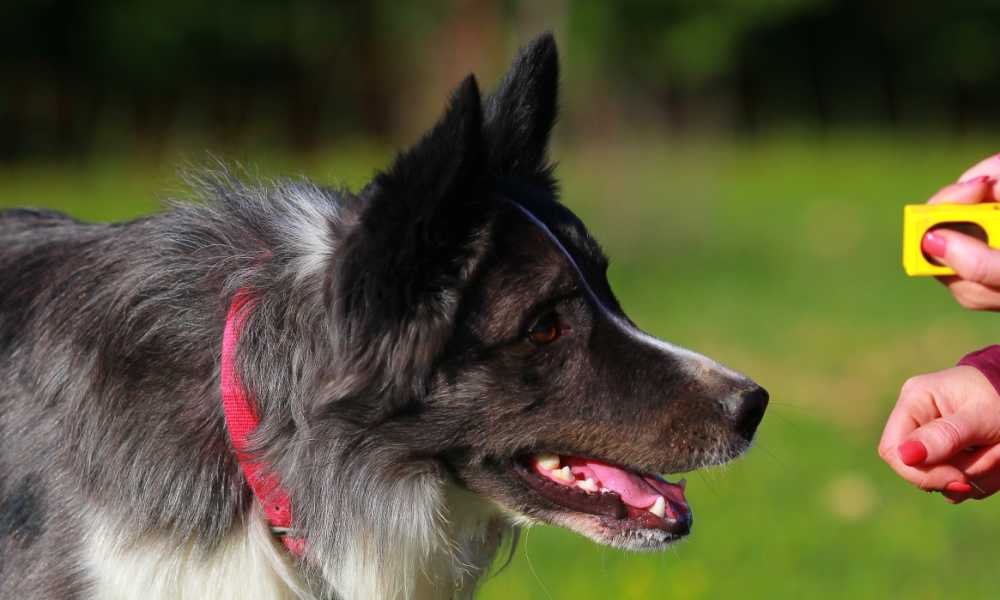 SunGrow Clicker Dog Training Tool Review
Do you have a dog that is having trouble following your commands? Whether the animal itself is stubborn, or you just have not found the right way to train it, you need a training tool. You can train a dog without any aids, but it is hard. Something like a simple clicker for dog training can come in handy. Today we are here to review a specific dog clicker, one that will help get your dog's behavior under control.
SunGrow Clicker Dog Training Tool Review
The SunGrow Clicker Dog Training Tool is a very simple and straightforward training tool for dogs.
Who is this product for?
If you have a dog that needs training, the SunGrow Clicker Dog Training Tool is probably a good tool for you. The genius of these dog training clickers is that anyone of any age can use them, and they can be used for any dog, any size, and any breed. It's really quite the ingenious tool. It creates an audible clicking noise which gets a dog's attention and helps to train it. We like how they are so simple and effective.
What's included?
When you purchase the SunGrow Clicker Dog Training Tool, you get a little handheld plastic tool that makes a clicking noise for the purpose of dog training. It's just a little plastic thing, one that is lightweight and easy to carry. It does not cost very much, but it does make for quite an effective dog training tool. It is simple and effective, just as it is supposed to be.
Overview of features
The SunGrow Clicker Dog Training Tool is a cool item to go with if you need something to help train your dog. This is a very simple tool, nothing too special and definitely does not involve any rocket science or special tech. However, it is meant to be simple and straightforward, as it is. The SunGrow Clicker Dog Training Tool really does not have too many features to speak of.
It features a little plastic case which is fairly solid. No, it's not metal or anything super durable like that, but then again, it is a clicker and just meant to be in your hands, so it doesn't need to be super tough. However, with that being said, it's more than tough enough to last for a couple months while you train your dog, and maybe even for a couple of dogs. It might even be able to handle being dropped a couple of times.
Other than that, it's a simple tool. It is handheld item that makes a clicking noise when you press the button. The SunGrow Clicker Dog Training Tool is designed with comfort in mind. It has a fairly ergonomic shape which is easy and comfortable to hold, even for a few hours. On a side note, it does come with a little keychain attachment for your keys, plus it also features an elastic wristband for easy carrying and portability.
Tutorial
The SunGrow Clicker Dog Training Tool may not come with its own instruction manual, but it is very simple to use, nonetheless. One of the reasons why people use these clickers for dog training is because they are very user-friendly, as well as effective. All you have to do is give your dog a command, such as sit, and then give it some gentle encouragement so it sits.
Once it has done what you want, use the clicker to make the clicking noise. At the same time, you want to feed your dog a treat. This way it will associate the clicking noise with a tasty reward. Eventually you will be able to do away with the treat, and then ultimately the clicker itself.
Alternatives
If you are not a big fan of the SunGrow Clicker Dog Training Tool, there are alternatives you can look at. One of the better tools for dog training is the PoshWag Pet Training Dog Whistle. Instead of using a clicking noise to train the dog, it uses a high-frequency whistle.
It's pretty cool because it works just as well as a clicker, yet it is not audible to humans, and therefore is not quite as annoying. Another alternative would be something like a simple and light shock collar that reinforces commands with a very light electrical charge, something like the Petrainer PET998DRB2 Dog Shock Collar.
Conclusion
All in all, while the SunGrow Clicker Dog Training Tool is nothing overly special, it works as advertised and it gets the job done. It costs next to nothing, is about as durable as it needs to be, is easy to use, and it is fairly effective for dog training purposes.