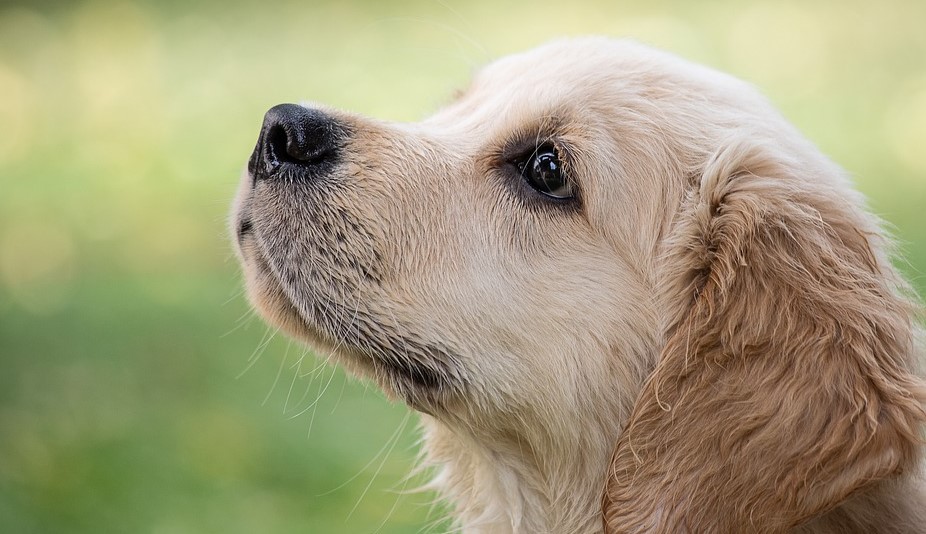 Golden Retriever Grooming—What Tasks Need Doing
Who is a better companion than a playful and loyal golden retriever? Like humans, dogs need nurturing and maintenance to ensure a long life span.
Maintenance may include exercise, high-quality food, and a grooming and hair care routine. Golden retriever grooming is probably one of the most challenging, time-consuming, and important tasks for every golden retriever parent.
If you are a fur parent who currently has a golden retriever, there are a couple of things you need to know when grooming your pet. In this article, we'll give you tips about proper golden retriever grooming.
We'll also suggest some useful grooming tools and products, like hair slicker brushes and so forth, to make your grooming routine easier and more effective.
But before we proceed to that, here is some essential information that fur parents need to know before grooming their pets.
What is the Importance of Golden Retriever Grooming?
One of the most notable features of golden retrievers is their beautiful coat that flows as they move. Retrievers are a double-coated dog breed, which means they have a thick undercoat and a dense, water-repellent outer coat.
This keeps them protected from both hot and cold environments and temperatures. This is also the reason why they tend to shed heavily, especially during summer. Hence, if you have a golden retriever, you should probably get used to seeing dog hair around your house.
That said, to reduce shedding and keep their thick coats healthy, these dogs need regular grooming and brushing.
However, you have to remember that the grooming, brushing, and care routine is not just for the sake of their appearance. Dirty and tangled coats may also result in skin irritations and flea allergies, which are very uncomfortable for them.
Golden retrievers are also prone to waxy ears and ear infections because of their floppy ears that usually trap moisture. When you groom and brush them, you have to inspect their ears for redness, bad odor, or other signs of infection. You should also check and clean other parts of their body, like their teeth and paws.
Don't worry too much, however—unlike other dog breeds, the golden retriever grooming routine should be frequent but not extensive.
By doing regular grooming, you'll figure out how to do it properly. But while you're still learning, we'll help you find your way through it by offering tips and guidance.
Golden Retriever Grooming Guide
To all fur parents out there, newbie or not, here is everything you need to know about golden retriever grooming.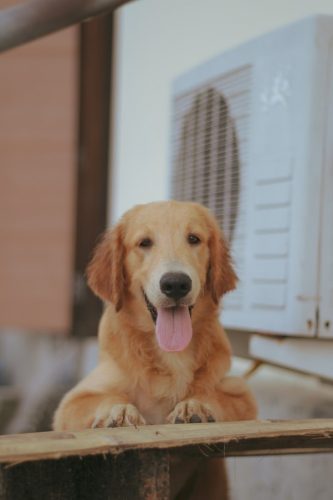 Finding a Comfortable Area and Getting Your Grooming Tools Ready
Since you'll do the grooming personally in your home, you must choose a designated area or station to work in. It should be comfortable enough for you and your dog because golden retriever grooming may take a while.
It should also be a spot in your house that is easy to clean because there will surely be a lot of dog hair around after the grooming.
You can do it in the bathroom, laundry area, or even in the living room. Just as long as there is enough space and the area is not carpeted, you're good to go.
It's also important to keep your grooming tools and products together in one area before you start grooming your golden retriever. That way they won't get lost, and you can easily reach for them.
Brushing and Combing the Golden Retriever's Hair
Brushing or combing is one of the most important elements in golden retriever grooming. Not only does it enhance the beauty of their coat, but it also prevents excessive shedding. Combing the coat every day is great, especially if your dog is a heavy shedder.
For everyday combing, you can use a pin brush, comb, or bristle brush. Pin brushes are the ones with rounded ends and widely spaced bristles used for removing dead hair and for outer coat detangling.
The Chris Christensen Original Pin Brush is made from high quality and durable stainless steel pins, and it's the best choice. It has three different pin lengths to choose from, including 20mm for short, 27mm for medium to long, and 35mm for thick and long fur.
Chris Christensen 20mm Original Prin Brush
Ground and polished tips are the smoothest available, High quality stainless steel pins
Light-weight solid beech wood body with an easy grip handle, Durable, firm cushion
8 1/2" body length, Made in Germany
You can also use a slicker brush for everyday combing. Unlike pin brushes, slicker brushes have fine, narrow spaces, and are ideal for dogs with medium to long hair. They can help detangle fur, and they may also help prevent the golden retriever's feathery coat from matting.
However, you have to be careful about the pressure you apply in each brushstroke and avoid using it in soft parts or on sensitive areas of skin.
The Hertzko Self Cleaning Slicker Brush is currently one of the most popular and effective slicker brushes on the market. It can penetrate deep into the coat, removing all the dirt and tangles without damaging your dog's skin.
Sale
Hertzko Self Cleaning Slicker Brush – Gently Removes Loose Undercoat, Mats and Tangled Hair – Your Dog or Cat Will Love Being Brushed with The Grooming Brush
★ THE PERFECT BRUSH TO GET ALL NASTY MATS OUT OF YOUR PET'S FUR – Hertzko's Slicker Brush gently removes Loose Hair, and eliminates Tangles, Knots, Dander and trapped Dirt. WORKS GREAT ON DOGS AND CATS WITH ALL SIZES AND HAIR TYPES!
★ GET RID OF MATS WITHOUT HURTING HER - The bristles are FINE bent wires designed to penetrate DEEP into the coat and is really able to groom the undercoat well without scratching your pet's skin!
★ EASY TO CLEAN – When you're done brushing your pet, Simply click the button and the bristles retract back into the brush, Making is SUPER SIMPLE to remove all the hair from the brush, So it's ready for the next time use.
★ YOUR PET WILL NOT ONLY 'LOOK' GOOD BUT 'FEEL' GREAT TOO! – Our brush Grooms and massages for a healthy coat, increasing blood circulation and leaves your pet's coat soft and shiny. Your Pet will love being brushed !
★ COMFORTABLE, STRONG, AND DURABLE- Our Slicker Brush is especially designed with a COMFORT-GRIP and ANTI-SLIP HANDLE, which prevents hand and wrist strain no matter how long you brush your pet !
If there are mats and tangles that cannot be removed by simple brushing, especially in the undercoat, you can use de-matting tools like an undercoat rake. Check out the GoPets Dematting Comb with its "Two-Sided Professional Grooming Rake for Cats and Dogs."
Sale
GoPets Dematting Comb with 2 Sided Professional Grooming Rake for Cats & Dogs
The original professional quality dematting tool. Comfortably and quickly get a professionally groomed look in minutes.
Clear all different mats and tangles. The double sided pet comb has a different number of teeth on each side. The lower density side is a dematting rake for stubborn matts and tangles. The higher density side is a detangler, deshedding tool, or undercoat rake for faster results thinning and to control shedding.
Multiple uses with just one comb. The pet grooming tool not only works great as a dematting brush or detangling comb, but also as an undercoat comb or deshedding rake. The dematting tool for dogs and cats can comb to cut a matt or tangle then be used as a deshedding brush or deshedding comb
A more comfortable and pleasant experience. The cat and dog brush has sharp teeth to prevent pulling hairs and the rounded ends help make it safer on sensitive skin as an undercoat brush. The non-slip silicone gel filled handle conforms to your hand no matter how you hold it makes it a unique dog and cat brush.
Stop hurting your furry friends. Sharp stainless steel blades cut through mats and tangles instead of pulling the hair out. Plus all of the teeth have dull rounded ends so it will not scratch or irritate your pet's skin.
This is great for both de-matting and de-shedding the undercoat. It also effectively clears different kinds of mats and tangles without pulling or tugging your retriever's fur. Finally, thinning scissors can be used to even out the fur, softening and blending between sections.
Nonetheless, keep in mind that de-matting and de-shedding tools for the undercoat are only recommended for weekly use, not for every day.
Bathing your Golden Retriever
Bathing is an essential part of golden retriever grooming. It should be done monthly or whenever you feel that the dog's coat is dirty. There is some confusion about whether you should bathe a retriever before or after coat trimming.
To address that, opt to bathe them before trimming if they are stinky and dirty. However, if they were already bathed recently, you can skip it and bathe after grooming.
Using a good quality cleansing shampoo is important to keep their coat and fur in good shape. Burt's Bees for Dogs All-Natural Tearless Shampoo and Conditioner and John Paul Pet Oatmeal Shampoo for Dogs and Cats are two great options you should consider.
Burt's Bees Dog Shampoo for Puppies, 2 in 1 Shampoo and Conditioner, Buttermilk and Linseed Oil, 16 Oz
SOOTHES AND SOFTENS — Burts Bees Puppy Shampoo and Conditioner cleans, soothes, softens, and conditions your puppy's skin and coat
MADE WITH THE HIGHEST QUALITY INGREDIENTS — All natural ingredients include buttermilk, which soothes skin and softens hair and linseed oil, which deeply conditions your puppy's coat
DIRECTIONS — Apply to dog's wet coat. Work from head to tail and rinse, carefully avoiding eyes. Shampoo will have a light lather as this solution is made with only natural ingredients that are safe and effective for your pet. Store in a cool, dry place
SUITABLE FOR ALL DOGS AND PUPPIES — This mild shampoo and conditioner is pH balanced especially for all dogs and puppies
100% SAFE — Veterinarian recommended formula, free of fragrances, sulfates, colorants, and harsh chemicals
They are made with the highest quality natural ingredients and are approved and recommended by veterinarians. They are effective in moisturizing, cleansing, and preventing skin irritations as well.
When bathing your golden retriever, start by wetting your dog with cool or lukewarm water. Then, squeeze an adequate amount of shampoo and lather it all over the body.
You may also use a simple sponge to apply the shampoo to your golden retriever's body, but this is optional. Let the shampoo stay for a couple of minutes while massaging your dog's body gently.
After that, rinse your dog thoroughly and make sure that no shampoo is left in the fur, as this might irritate the skin. Lastly, dry the golden retriever's fur using a bath or pet towel to absorb all the moisture.
You can also opt to use a blow dryer, but always keep the heat at a low level and at least 6 inches away from your dog. Once the coat is completely dry, brush it again before trimming.
Trimming the Golden Retriever's Coat
Unlike other dog breeds, a golden retriever's coat shouldn't be trimmed or shaved entirely. They are very sensitive to weather and environmental conditions, and their double coat is there for a reason. Avoid using clippers when trimming.
Instead, use a pair of scissors or thinning shears. You can begin trimming the largest areas of the dog's body and eventually move on to smaller areas or spots.
The Pet Thinning Shears from Pet Magasin is one of the most bestselling and highly rated grooming scissors because of its premium quality.
Pet Magasin Pet Thinning Shears - Professional Thinning Scissors with Toothed Blade
Premium quality Thinning shears for thinning out pets' Fur and blending shorter and longer fur areas. Provides a professional finishing touch to grooming, leaving the Fur looking smooth and natural
28 teeth on the serrated comb blade make this a good general-purpose Thinning shear
Pre-sharpened to a perfect cutting edge, The surgical Stainless Steel blades will stay sharp through Many hours of use
Comfortable molded handles with an Extra finger rest ensure an ergonomic grip and comfortable use over long grooming sessions. Can be used either right- or left-handed
Manufactured and sold by Pet Magasin, These scissors come with a 2-year warranty and 100% money-back guarantee
Trimming their legs and feet
Trimming feet and legs can be a bit tricky. You have to make sure that your golden retriever is in a comfortable position, preferably lying down. Hold his paw in one hand while you hold the scissors in the other hand.
Start by trimming the tousled hair on the legs. Then, proceed to the fur around the bottom of the feet. Fuzzy hairs are usually found at the edges, so make sure to trim them with scissors as well.
Afterward, proceed in trimming the toes and the dog's nails. Use a comb to brush the fur between the toes and trim it to around half an inch in length.
Trimming the undercoat in their chest and neck
A golden retriever's chest and neck often have the thickest hairs. It is best to start by reducing the hair's volume by using thinning shears.
Just make sure that you don't trim it to the roots, and as much as possible, focus more on trimming the fuzzy hair growths. To see if the coat is symmetrical, comb it out and see if it's lying flat.
Trimming the ears
Since golden retrievers are prone to waxy ears, this is important. There is no specific hair length required when trimming the ears.
You just have to make sure that the fur at the front and back is thin enough that it doesn't conceal the golden retriever's ears. The hair on the ears should also be thinned down by light handedly using the thinning shears.
Trimming the tail
Using thinning shears, taper the fur in the tail from base to tip. Be careful not to trim the fur too short as this will look very unnatural.
Cutting the Golden Retriever's Nails
Cutting nails should also be done regularly since a golden retriever's nails often grow fast. Using a good quality nail clipper is important because this part can be a little bit delicate.
When cutting, make sure that you don't go beyond the flesh under the nail, as this can lead to bleeding and swelling. Check out the Boshel Dog Nail Clippers and Trimmer if you want a safe and easy-to-use nail trimmer.
Dog Nail Clippers and Trimmer By Boshel - with Safety Guards to Avoid Over-cutting Nails & Free Nail File - Razor Sharp Blades - Sturdy Non Slip Handles - For Safe, Professional at home Grooming
★ RECOMMENDED BY PROFESSIONALS: The Boshel pet nail clipper is an ergonomically designed Powerful and easy-to-use pet grooming tool, the nail trimmer is recommended by animal trainers, veterinarians, professional pet groomers and thousands of satisfied customers as the best pet nail clippers on amazon to use for medium and large dogs and cats.
★ CLEAN CUTS EVERY TIME: The pet nail clippers are made out of high quality 3.5 mm thick stainless steel sharp blades, it is powerful enough to trim your dogs or cats nails with just one cut, it will stay sharp for years to come for stress-free, smooth, quick and sharp cuts.
★ USER FRIENDLY DESIGN: The professional dog nail clipper is designed to keep you comfortable while grooming your pet at home, it features comfortable, easy grip, non-slip, ergonomic handles which stay safely in place in your hands to ensure ease of use and prevent accidental nicks and cuts.
★ SAFETY STOP SERVES AS A QUICK SENSOR: The dog grooming clippers is safely Outfitted with a safety stop blade that greatly reduces the risk of cutting nails too short and injuring your dog by cutting in to the quick.
★ BONUS: Free mini nail file included to file the sharp nails after cutting your dogs and cats nails ,it is placed comfortably in the left handle of the clipper
Cleaning their Ears, Nose, and Eyes
In addition to thinning the hairs around the ears, you should also check the inside of the ears for any signs of infection. To help prevent infection, clean the ears regularly using a cleansing solution.
As for the nose and around the eyes, you can use natural oils to clean them. If you're applying a new product, check your dog's skin for allergies and stop using it immediately if there are any signs of skin irritation.
The Wild Alaskan Almond Oil from Zesty Paws product is perfect if your golden retriever is experiencing hot spots, itchiness, and irritation. It's a natural fish oil additive supplement that helps your pet achieve a healthy skin and coat.
Pure Wild Alaskan Salmon Oil for Dogs & Cats - Supports Joint Function, Immune & Heart Health - Omega 3 Liquid Food Supplement for Pets - Natural EPA + DHA Fatty Acids for Skin & Coat - 32 FL OZ
A tasty & body nourishing treat for cats & dogs - Zesty Paws Wild Alaskan Salmon Oil is a natural fish oil additive supplement that supports the skin, coat, hips and joints, heart, and immune system.
Powerful Omega Fatty Acids - This premium fish oil liquid formula is loaded with the healthy Omega-3 fatty acid (with epa and dha) to support health and wellness for your canine or feline companion.
Help your pet stay in great shape - The rich Omegas in Salmon Oil help to aid hip, joint, heart, and immune function to keep your four-legged friend feeling lively and active every day, without the fuss.
Perfect for Skin & Coat - If your pet has dry skin, a dull shedding coat, hot spots, or itching and irritation, Salmon Oil provides relief and nourishment keep skin and coats in the best condition.
Goes great with any meal - For pet parents looking for an alternative to capsules, raw treats, or soft chews, all it takes is a few pumps of Salmon Oil to mix nicely with dog or cat food.
Applying a dry shampoo and tick+flea repellents
After you're done with all the trimming rituals, there is one last step that will complete the grooming routine. Some people bathe their dogs after trimming their coats. However, you can opt not to and use a dry shampoo instead.
There are different varieties and formulas of dry shampoos on the market. There are those in powdered forms, but there also some that come in spray bottles.
Which to use depends on your dog's preference. The Wahl Pet-Friendly Waterless No Rinse Shampoo is great if you want an affordable and high-quality dry shampoo.
Lastly, to keep your pet's hair golden and healthy, apply a tick and flea repellent to their coat. This will prevent scratching and irritation caused by parasites.
Conclusion
Included in this article is a complete guide for golden retriever grooming. However, if you think that a particular step is not necessary, feel free to adjust your routine according to your dog's needs.
If your golden retriever doesn't grow his nails very fast, then you can skip that step and proceed to the next one.
The whole grooming process may look and feel complicated at first glance, making you want to check out a local dog groomer or grooming salon. But as you do it more often, you will eventually get the hang of it.
Doing these grooming routines can also foster a special bond between you and your furry friend. Instead of spending money on professional salons, use that money on grooming tools!
Make sure to invest in good quality products as well. Not only will they benefit your pet, but they will last longer too.