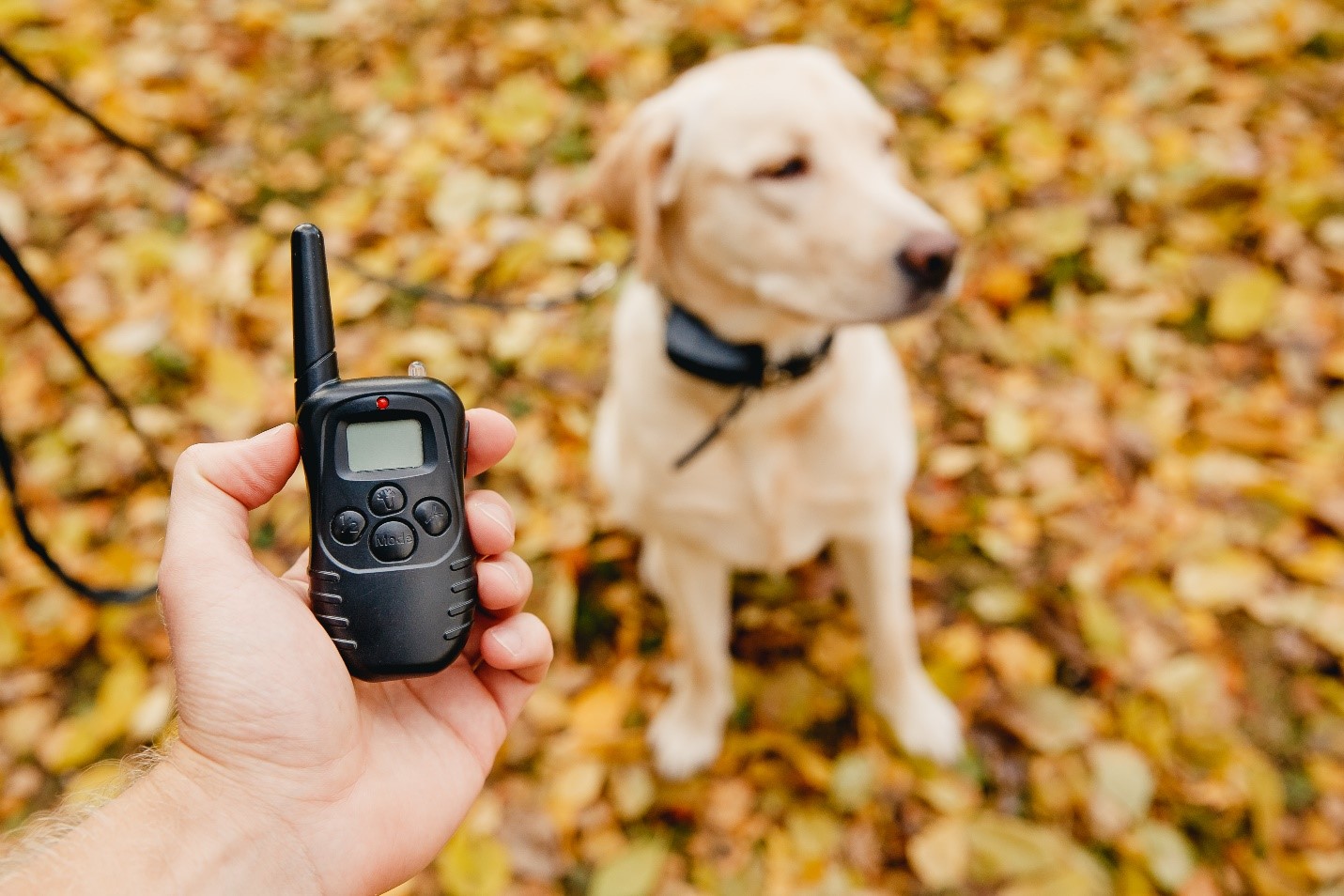 6 Best Vibrating Dog Collars for Training Your Dog Shock-Free
The use of shock collars for training purposes makes us cringe and raise our eyebrows. We can't hurt our beloved canines that way, can we? Many people simply oppose the use of shock collars.
So, they proceed to the next big thing in line: vibrating dog collars. Vibrating dog collars are wonderful substitutes for a shock collar.
If you are not familiar with what vibrating dog collars are, this article will give you the knowledge you need to understand how it works and how it benefits your dog.
Moreover, we will recommend a few of the best shock-free collars in the latter part of this article. That way, you won't have to stress yourself with looking for a useful and safe collar to use on your pup.
What Is a Vibrating Collar?
A vibrating dog collar uses the power of vibration to get your dog's attention. It does not utilize any electric shock, which can traumatize your dog when used in high settings.
Vibrating collars have varying levels of vibration. It provides a milder sensation to dogs as opposed to shock collars.
Are Vibrating Dog Collars Effective?
While some would complain that vibrating collars do not work on active and stubborn dogs, the varying vibration levels work well on them.
However, you need to be careful when adjusting the vibration levels because you don't want your dog to get surprised by the intensity.
Some vibrating collars also come with an electric impulse feature that you can use when the canine does not respond to the vibrations. Of course, we do not recommend using such an electric impulse if it is not necessary.
Vibrating dog collars are also the most effective choice for a blind or deaf dog. The vibration gives the dog a signal to replace verbal and visual cues, which they couldn't interpret due to their disabilities.
Abused dogs, as well as sensitive ones, benefit from the use of vibrating dog collars. Since abused dogs have a lot of fear, the mild sensation of vibrations is a welcome signal compared to electrical shocks.
On the same note, sensitive dogs may get anxious when shocked. The use of vibration is a gentler approach to gain their attention.
Things to Look for When Buying a Vibrating Dog Collar
A lot of factors play essential roles in a dog collar. You need to be aware of these factors to get the right one for your four-legged friend. Here are the things we recommend you check before adding a vibration collar to your shopping cart:
Weight
Heavy collars are uncomfortable for dogs. Make sure that you get a collar compatible with your dog's weight. Compact collars make dogs more comfortable, especially when used for a long time.
Waterproof
You want a collar that can withstand water from rain and swimming. Dogs who love water in particular, such as Labrador and Golden Retrievers, also require a collar to withstand their water activities.
Intensity of Vibration Levels
The vibration levels featured in vibrating dog collars are important considerations because they determine whether the collar is useful or not.
Ensure that the vibration levels are adjustable so that you can use the different ranges in dealing with various dog sizes. When dogs become stubborn, you may also need to increase the vibration level you are using.
6 Best Vibrating Dog Collars for Training Your Dog Shock-Free
The market has been flooded with several vibrating dog collars already. It's hard to find a trusted brand when you don't know where to look and what to look for.
To help you deal with the stress of selecting a vibrating collar for your dog, we have narrowed down your choices to the 6 best vibrating dog collars. These collars come in handy when you want to train your dog without using shock.
1. DogRook Rechargeable Bark Collar for No Shock Training

DogRook Dog Bark Collar - Rechargeable Smart Anti Barking Collar for Dogs - Waterproof No Shock Bark Collar for Small/Medium/Large Dogs - Anti Bark Collar for dogs with 5 Sensitivity Levels
Bark training: Our anti bark collars for dogs teach your pup to be relaxed and trusting instead of terrified. The no shock dog barking collar offers a highly effective, pain-free bark training solution
Vibration & sound: The beep collar for dogs combines 2 vibration modes & 7 sound stages to deliver progressive bark training. The vibrating collar for dogs provides instant, automatic feedback tailored to your dog
Smart & sensitive: Our vibrating dog collar features a smart microphone that responds to your dog's unique bark only! The no bark collar for dogs has 5 sensitivity levels that can be adjusted to match environmental noise
Rechargeable & waterproof: The no shock bark collar has a long-lasting battery life (up to 14 days) and is rain-, snow-, and splash-proof. This makes the vibration collar for dogs suitable for both indoor and outdoor use
For pups of all shapes & sizes: Our anti-bark collars for dogs fit pups between 8 and 110 lbs. The wide dog collar is adjustable up to 22 inches. The bark collar for medium dogs, small dogs, and large dogs comes with prong covers for long-haired breeds
DogRook takes pride in its brand and touts it as humane. You can be assured that you will be getting a safe and effective product that both dogs and dog owners will surely love.
This collar specifically works for training dogs when it comes to barking. It has a smart microphone that only works on your dog's barking and ignores other sounds from the environment.
DogRook's bark collar features five vibration levels that work gradually. The gradual vibration will not surprise the dog, which may lead to feeling traumatized.
The vibrating dog collar will call your dog's attention to stop barking without the use of verbal command and force. Additionally, this dog collar also features simple controls.
You don't have to deal with complex operations as some other collars may have. That is the reason why many dog owners and trainers choose this collar from DogRook as one of the best vibrating dog collars on the market today.
Specifications
Closure Type: Button
Dog Size: All dog sizes
Uses: Correction for dog barking
Pros
Safe collar which does not use shock
Comes in 2 power modes
Lightweight
Fast charging in 2 to 3 hours
Battery can last for 10 to 14 days
Waterproof
5 sensitivity levels
Great for dogs with thick hairs
Only picks up your dog's barks
Comes with free accessories
Cons
Strap is not strong enough to withstand your dog's chewing
Some fitting issues may occur
2. Paipaitek No Shock Dog Training Collar
Sale

Paipaitek No Shock Dog Training Collar, Rechargeable & Waterproof No Shock Dog Collar with Remote, Up to 1600Ft Remote Range
NO SHOCK DOG TRAINING COLLAR - The vibration and sound are enough to attract his attention without hurting him. This is a great way to correct your dog's bad behavior and save your sanity!
10 LEVELS OF VIBRATION ADJUSTMENT - Sound and vibration dog collar can adjust the vibration level according to the dog's breed and temperament. no shock dog training collar is more suitable for deaf dogs, puppy, small, medium-sized dogs (4-60 pounds).
UP TO 1600FT REMOTE RANGE & IPX7 WATERPROOF - No shock dog collar with remote up to 1600ft control range, easy to train your dog in the backyard, park and beach. 100% waterproof vibration dog collar lets your dog enjoy swimming and playing in the rain.
UP TO 20 DAYS OF RECHARGEABLE BATTERY LIFE - 2 hours of full charge, the remote no-shock dog collar can work for 20 days, of course it depends on the frequency of your use.
LIFETIME WARRANTY, BUY WITH CONFIDENCE - Our pet training collar are popular all over the world, We have a strong confidence that these training collar can help most of the pet owners to train the pets and correct some bad habits and behaviors . We ensure do our best to make 100% satisfied for all of you.
One of the trusted brands for vibrating dog collars is Paipaitek. Typically used for training deaf dogs, this collar also works well when training small and medium-sized dogs. The collar helps correct your dog's bad behaviors so that you can live a less stressful life with your pup.
This particular dog collar features 10 levels of vibration! It works well across different breeds and temperaments, considering you have a wide range of vibrations available.
Another thing that is worth mentioning about this dog collar is its 1600 ft remote control range. That being said, you can let your dog run free and wide in a dog park or your yard but still have the upper hand as you can control the collar in just one click.
Specifications
Closure Type: Button
Dog Size: Small to medium size (4-60 lbs)
Uses: Correction of dog's bad behaviors
Pros
Wide remote range
Waterproof
20 days rechargeable battery life
Takes only 2 hours to be fully charged
Lifetime warranty
10 levels of adjustment
Easy to use and set up on your dog's neck
Cons
Not intended for large dogs
3. IOKHEIRA Rechargeable No Shock Dog Training Collar

IOKHEIRA Dog Training Collar with Remote 2600Ft Range, Rechargeable No Shock Dog Training Collar with Beep and Vibration Modes, IP67 Waterproof for Small Medium Large Dogs
Waterproof Dog Training Collar with 4 Training Modes:IOKHEIRA electronic collar have Led light Mode, Medium Vibration Mode(0-99 levels),Advanced Vibration Mode(0-99 levels), and Beep Mode. The variable settings allow for safe and worry-free training.These modes are design to correct the dog's behavior such as aggression, peeing in the wrong place, sitting at the wrong time, unnecessary barking, and other inappropriate behaviors.
Minimalist Durable Design:Waterproof IPX67 Dog Training Collar & LCD display with backlight screen – Dust tightness completely prevents the intrusion of foreign objects and can completely prevent the intrusion of dust.The reinforced waterproof remote collar stands up to all doggy activities. No worries of keeping this training collar on when your dog is outside in the rain.And the remote transmitter has LCD display with backlight To achieve the effect of clearly displaying the screen data.
3 Channels Maximum Control:Unlike other training collar for up to 2 dogs training. Dog Training Collar supports 3 dogs training with only 1 remote transmitter.If you have more than 2 dogs in your house, IOKHEIRA training collar would be a wonderful option for you. Adjustable nylon belt collar size length from 1.9 to 21.5inches(5 -55 cm)long,recommended weight of dogs: above 20 lbs./9 kg.
2600 Feet Remote Range:IOKHEIRA training dog shock collar has a long-range of 2,600 feet , much longer than our competitors that allows you to train your pet easily both indoors and outdoors.Feel easy &comfortable to train your dog with IOKHEIRA dog training collar in the park or backyard. NOTE: Not suitable for swimming.
Extra Long Life and Rechargeable Battery: Long-lasting built-in rechargeable 300MAH battery to ensure your dog collar always has power.Only Need To Charge Once Per Week,long lasting lithium ion battery means with normal use, you only need to charge the collar once a week. IOKHEIRA Dog Training Collar passed the UL/FCC/UC38. 3/MDSD certification test. So, you can trust it.Plus the remote fits easily in your pocket so you can take it with you. Comes with battery saving standby mode.
If you find Paipaitek's distance coverage too small, then you can level it up with IOKHEIRA's dog training collar.
Amazingly, this collar can cover as much as a 2600 ft distance, which is definitely larger than most of its competitors at the same price range. Whether you are indoors or outdoors, you can still keep your pooch in control when bad behaviors arise.
The training collar also boasts of three maximum channel controls instead of other vibrating dog collars with fewer. This feature allows you to train three dogs with just one transmitter.
It makes training sessions easier and more manageable since you don't have to swap controls repeatedly. The remote control also has an LCD equipped with a backlight to ensure that you can see whatever is on screen.
The collar has four training modes: LED light mode, medium vibration mode, advanced vibration mode, and beep mode. These modes give you different selections to what you can use best for a particular training session congruent to a dog's personality and size.
Specifications
Closure Type: Not Specified
Dog Size: Dogs more than 20 lbs or 9 kgs
Uses: Dog training
Pros
Long-distance coverage at 2600 ft
Waterproof
Remote transmitter with LCD
3 maximum channels for 3 different dogs
4 training modes available
Only needs to be charged once every week
Rechargeable 300MAH battery
Cons
Limited to dogs weighing more than 20 lbs
4. GoodBoy Mini No Shock Remote Collar

GoodBoy Mini No Shock Remote Collar for Dogs with Beep and Vibration Modes for Pet Behaviour Training - Waterproof & 1000 Feet Range - Suitable for Small to Medium Dogs (5-15 lbs)
Small and Safe - This collar is as lightweight and safe as possible for small dogs while maintaining all the necessary functionality. Even 5 lb pets can wear this collar comfortably without feeling weighed down. Due to its small size and the removal of the shock feature, we can not guarantee that this collar is 100% effective on very stubborn dogs over 15 lbs.
Simple and Beautiful Design - The sleek and modern remote for this collar has a velvety matte finish that feels incredible to the touch. The simple design is straight-forward with no excessive buttons or settings. A large display with clear symbols makes it easy to see the selected mode and switch between training modes and correction strength as needed.
All the Training Modes and Features You Need - This collar comes with one intensity level for sound and nine levels for vibration mode. The remote works up to a range of 1000 feet, making it perfect for outdoor or indoor activities, and can control up to two collars (extra collar sold separately). Connecting a second collar to the remote is easy with the press of just one button.
Long-Lasting Battery Life - This collar uses the latest lithium battery technology, providing battery life that lasts for at least a week. Just with a single charge, the battery can provide up to 16 hours worth of continuous corrections (each correction is 8 seconds or less each for your pet's safety). The collar also has a battery-saving standby mode that is activated after 5 minutes of inactivity.
A Detailed Training Guide - Our collar comes with a step-by-step training guide explaining how to use the GoodBoy remote collar in a safe and efficient manner. This booklet teaches 15 important commands, offers insight in understanding your dog's body language, and teaches the best ways to deal with stubborn dogs. To make sure you get the best results, the training guide also includes tips for ensuring that the training sticks.
Pet behavior training is made easier with vibrating dog collars. The no-shock mechanism of these collars provides a safe environment for your dog without hurting them in any way. One of the best no-shock remote collars in the market comes from Good Boy.
The dog collar takes pride in its lightweight and contemporary design. It has a velvety matte finish and a straightforward design that maximizes functionality. Even small dogs can wear the collar comfortably during training.
The collar has one sound intensity and nine vibration levels to choose from. Meanwhile, the remote works within 1000 ft and can control up to 2 collars. Since the package comes with only one collar, you can purchase an additional collar separately here.
The lithium battery used in this collar is probably the best among all vibrating dog collars. It uses the latest technology, which gives up to 16 hours' worth of continuous corrections. It also has a standby mode activated to save up battery after 5 minutes of no activity detected.
Specifications
Closure Type: Not Specified
Dog Size: 5-15 lbs
Uses: Dog training
Pros
Comes with a step-by-step manual guide
Great to use for excessive barking
Latest lithium technology gives a long-lasting battery life
Correction last for 8 seconds or less, promotes pet safety
One sound intensity with 9 vibration levels
Remote works up to 1000 ft
Sleek design
Waterproof
Cons
Cannot be used for more than 10 hours each day
Not suited for dogs that are less than 6 months
5. Trulrox Bark Collar No Shock

An affordable pick for vibrating dog collars comes from Trulrox. The brand provides an anti-bark shockless collar that you can easily control. The collar has a beep vibration system that generates signals whenever you need to correct your dog on barking.
The dual vibration motor gives pet parents the capacity to choose between a strong or gentle vibration. It further has five sensitivity levels that you can easily set with the power button. The waterproof collar also comes with a rechargeable battery.
This bark collar is only activated whenever your dog barks. You do not need to worry about external noises from the environment and the sounds and barks coming from other dogs nearby.
Specifications
Closure Type: Pull-on
Dog Size: 8 to 150 lbs
Uses: Bark collar
Pros
2 reflective and adjustable belts
Compact size for small dogs
Only activates when your dog barks
Rechargeable battery
Waterproof
Dual vibration motor
Silicone prongs
Cons
Cannot be used for more than 12 hours a day
Needs repositioning on dog's neck every 1 to 2 hours
6. PawPets Anti-Bark No Shock Training Dog Collar

PawPets Anti Bark Collar - No Shock Training Dog Collar - Humane with Vibration and Sound Barking Collar for Small Medium Large Dogs 5-100lbs - 2 Pack Blue Orange (Battery)
Adjustable for small, medium and large dogs - no shock bark e-collar has 100% water-resistant strap weighing 5 to 110 lbs with neck size of 9 to 22 inches. High-quality material and technology can use frequently and last for long-time without troubles.
Free from remote, automatically stop barking - You don't have to waste your time anymore with this automatic bark mute collar. It helps your dog learn how to stop barking without your participation.
Humane bark collar with 2 modes - provides effective performance with sound (beeps) and 7 safe vibration modes. It helps your dog understand that barking is not desirable. You can correct your dog's behavior with this training barking collar.
Humanely training way - We provide humane and no shock way of preventing barking, lovely way without harm! Bark collar for dogs is accurately triggered. You can walk in noisy places and not worry at all that the device will be triggered too late or randomly.
Satisfaction – In addition to the 2 pack automatic stop barking collars we have added 2 batteries, 2 kinds of prongs and 2 color faceplates. It works right for your dog and you are able to customize the shockless no bark collar.
Vibrating dog collars provide your dog with a better training experience without the use of shock. This PawPets Anti Bark Collar can be used to help control your dog's excessive barking. The bark collar has two modes and seven vibration levels.
The collar can fit dogs from small to large. It comes with an adjustable strap, which makes fitting convenient. Moreover, the collar comes with a 100% water-resistant strap, which works for dogs with a neck size ranging from 9 to 22 inches.
The vibration comes automatically as your dog barks. There's no remote control needed since the sensor can pick up your dog's barking and activate the vibration level you have set.
You don't need to be concerned about external noises such as other dogs barking because it will not affect the performance of this vibrating dog collar.
Specifications
Closure Type: Adjustable strap with buckle
Dog Size: 5 to 110 lbs
Uses: Correction for dog barking
Pros
2 collars in 1 pack
Adjustable strap for different dog sizes
7 vibration modes that are safe for dogs
With a smart off feature that gives auto-protection to your pooch
Only activates whenever dog barks
Long-lasting battery life
Simple to use
Cons
No remote control included
Uses of Dog Collar in Training
Some vibrating dog collars focus on controlling excessive barking, while some can be used for other training purposes. But no matter how great or wonderful the dog collar you bought, you cannot maximize its use if you do not know how to properly use its features.
Given that most collars have different vibration levels, you can use these various vibrations to indicate something that you want your dog to do.
For example, when a dog feels the first vibration, it will give your dog an idea that he needs to perform a specific action. If your dog does not act on the first vibration, you can give the second one.
When vibrating dog collars are used in dog training, dogs will learn to associate different vibrations to a specific response or behavior. It'll make training more interactive as well as easier to manage.
You can even substitute verbal and non-verbal cues with the vibrations if your collar comes with remote control operation.
As we have previously mentioned, these vibrating dog collars are very useful when you need to train deaf or blind dogs.
These dogs will learn different tricks and commands while linking the vibration to something that the trainer wants them to do. But of course, training usually involves giving canines their most beloved treats as well.
Using a vibrating dog collar during training sessions also proves beneficial as the dog equates a command to the sensation he feels when a person operates the remote.
The sensation will always be the same regardless of the person operating it. So, consistency is provided throughout training despite the change of trainers.
Takeaway
Training dogs can be taxing for most people, especially if you are not a professional trainer. However, if you only have the patience to deal with your dog, you can teach him several tricks with the right tools and strategies.
One tool that can help you advance in the training field is a vibrating dog collar. Vibrating dog collars provide a way for dogs to learn without verbal cues.
The use of vibrating dog collars is also safer for your dogs. The vibration used can get your dog's attention without the use of shock. It also proves useful to training deaf and blind dogs that cannot hear or see verbal cues and hand gestures.
The most common use of vibrating dog collars is for bark correction. There are vibrating dog collars made specifically for barking, and these collars do not need a remote control. You can simply put the collar around your dog's neck and let it do the work.
All you have to do is to set up the intensity level of the vibrations. You need to work out the vibration level beforehand to ensure that the vibration used isn't too low that your dog can't feel it, nor is it too strong that it can traumatize your dog.