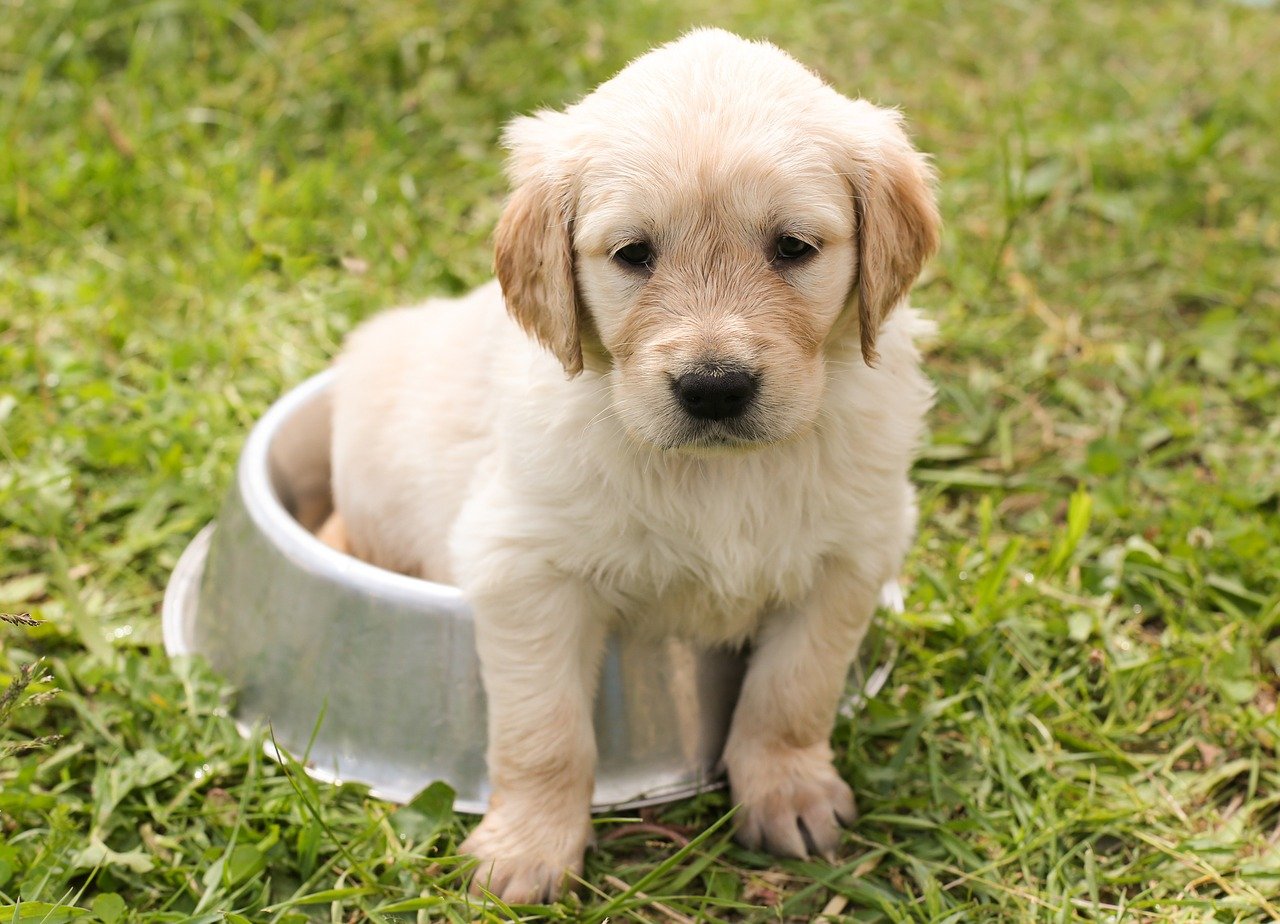 Top 12 Best Dog Foods to Prevent Gas Available In 2021
What is worse than a dog with frequent flatulence? There are only a few smells that can empty a room as quickly as the smell of a dog fart.
You are likely to have made plenty of jokes over your gassy dog, but unfortunately, just like humans, a dog's flatulence is always associated with a dog's digestion and is usually triggered by food. When you've had enough of the stink, you need to find the ideal food for your gassy dog.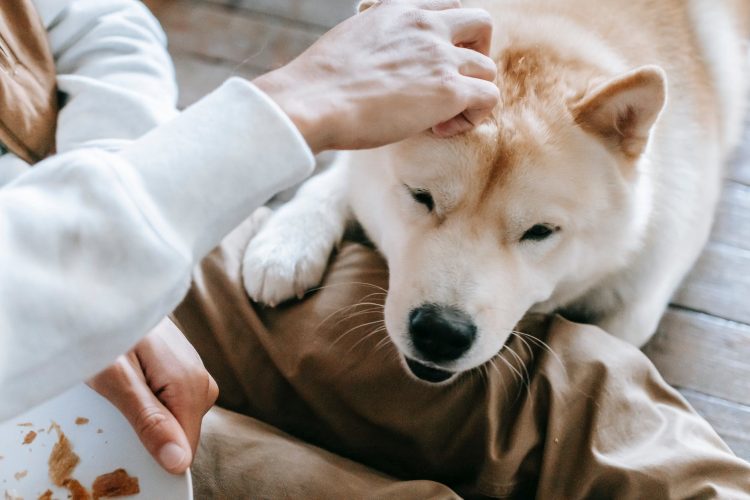 This article will take you through the reasons your dog may be experiencing nasty gas, and the best dog food to prevent gas currently available on the market. Keep in mind; however, that all dogs fart, and some do so more than others.
Why Do Dogs Get Gas?
If your lovely pooch is having more gas than normal, there must be a significant reason for it. Swallowing air might sound like a petty excuse, but it can be the source of gas.
When your dog eats its food too fast, it also swallows a lot of air which has to escape somehow. While this gas is not particularly smelly, its sound can be unpleasant and turn your stomach.
A poor doggy diet such as a mix of human table scraps often causes gas in your dog. Your leftovers are not dog-gut friendly and are pretty hard for them to break down, thus causing more gas.
So, if this is your dog's diet, you should consider upgrading everything you add to their bowl. Having the best dog food to prevent gas will improve their well-being and overall happiness!
If your dog is lucky enough to eat a top-quality diet that has a lot of protein, that too could be the source of bad gas. Meat contains sulfur and when it breaks down inside the gut, it might cause foul-smelling gas. If your dog eats a high-protein diet, work on finding foods that contain a protein content of at least 25% or switch to white meat.
Also, just like human beings, a number of dogs have sensitive stomachs. This means that the stomach is required to work extra hard to break certain foods down.
This could be the primary cause of adverse gas. If you can identify some of the foods that trigger your pup's bad gas, avoid feeding them those foods.
In addition, some diseases cause bad gas in dogs. These include bacteria in the small intestine, inflammatory bowel disease, parasites, Neoplasia, and infection of the gastrointestinal tract.
The diseases can come with more symptoms, including an alteration in appetite, diarrhea, vomiting, and losing weight. If you notice such symptoms, you should have your dog examined by a veterinarian as soon as possible.
The Best Dog Foods to Prevent Gas in 2021
One of the best things you can do is offer your dog the best dog food to prevent gas. This way, you will have a happy and healthy dog, not forgetting a better smelling house.
No more guests or visitors creasing their noses as your furry friend lets out a fart. Better still, there are no more embarrassing instances where people have to question who let one rip. With these quality foods for dogs with gas, everybody wins!
1. Canidae Pure
Canidae limited ingredient dog food that prevents gas is free from grains and has nutritional value that is sufficient for your dog throughout the day.
Inclusive of fiber, protein, and antioxidants, you can choose from the wide range of products available. These include salmon, chicken, duck, lamb, and more.
Canidae also has kibble specially made for young pups and older dogs. They have the nutrients that your pup will need in every aspect of their life.
All of the food options contain up to eight limited key ingredients. These significantly lessen the peril of a distraught tummy and instances of gas.
Canidae grain-free dog food is considered the best dog food to prevent gas and plays a significant role in their ideal well-being. The food offers the best limited ingredient formula with slight protein sources and zero grains that are hard to digest.
2. Hill's Science Diet
Sale
Hill's Science Diet Dry Dog Food, Adult, Sensitive Stomach & Skin, Chicken Recipe, 30 Lb Bag
This adult dry dog food promotes digestive health while nourishing skin
A source of prebiotic fiber to support a balanced gut microbiome in your grown dog
This dog food is formulated to be highly digestible for optimal nutrient absorption & easier stool pick-up
Packed with vitamin E & Omega-6 fatty acids to help your grown dog get a lustrous coat and healthy skin
Made in the USA with global ingredients you can trust
Gas in dogs is often caused by feeding them foods that do not best suit them. Your dog might develop a sensitive food allergy or digestive tract, and this food is the safest bet.
It's a dry dog food containing natural fibers that help enhance easy stool cleanup, plus Vitamin E and ideal omega-6 fatty acids that enhance healthy skin.
Veterinarians across the world recommend Hill's Science Dog Food because it helps reduce gas significantly. It is also the best answer to puppies with rumbling tummies and stinky farts.
The key protein is chicken which is one of the ideal lean meat foods. When combined with fatty acid and prebiotic fiber, it is significantly beneficial in preventing your beloved pooch from developing gas.
The diet is designed to alleviate sensitivity issues in your pup's skin and stomach. Usually, these problems arise from allergies dogs develop from an ingredient in their food.
3. Nulo All-Natural Dog Food
Nulo Adult Salmon Grain-Free Dry Food, 24 lb
100% ALL NATURAL - Feed your furry family right. Nulo Grain-Free dry dog food is made with clean ingredients to help your pup maintain a balanced diet, healthy weight, and robust energy levels
GRAIN FREE - Nulo doesn't include allergy-triggering grains, corn, wheat gluten, soy, fake additives, colors, or flavors; we even left out egg and chicken proteins, which many dogs don't digest well
FOR LARGE, SMALL DOGS - Our meat protein-rich, BC30 Probiotic, low-carb, small kibble formula is crafted for every adult breed, ensuring your hound receives nutrients necessary for a long, active life
PROMOTES HEALTHY COAT, LEAN MUSCLES - Along with our nutritious ingredients, Nulo features Omega-3 and Omega-6 fatty acids to nourish your dog's skin and help promote a beautiful, shiny coat
MADE IN THE USA - Each of our salmon, turkey, and lamb grain-free dry dog foods are made here in the United States; every batch is carefully mixed without any mystery ingredients sourced elsewhere
Nulo has designed an incredible way to minimize their ingredient list in their dog foods without limiting the nutrient content. It provides a simple but powerful concept with one animal meat source for 30% crude protein in each bowl has all the antioxidants, vitamins, and minerals your pooch will need to look and feel their best.
It is considered the best dog food to prevent gas because it has no peas, eggs, white potato, corn, or chicken. It is pure meat and is formulated to best suit the nutritious needs of gassy dogs of all ages. This is an added advantage because you'll not have to change your pup's food as they grow.
4. Purina Pro Plan Focus Large Breed Dog Dry Food
Salmon is known to be a lean meat component and a primary source of protein, thus being an ideal food for every canine companion with a sensitive stomach.
This high-protein dry dog food is formulated to nurture your furry friend's sensitive skin and stomach. It features nutrient-rich salmon as the first ingredient in a digestible recipe with oatmeal and rice.
The dog's food is filled with live probiotics and prebiotic fiber for your dog's immune and digestive system. It contains vitamin A and omega-6 fatty acids that nurture your dog's skin and omega-3 fatty acids to enhance healthy joints and better mobility.
Purina Pro Plan Focus Large Breed Dog Dry Food is the safest bet when hunting for the best dog food to prevent gas because it is easily digestible since it is crafted with no wheat, corn, or soy and has a high-protein recipe featuring and nutrient-rich salmon.
5. Hill's Science Diet Wet Dog Food
If your furry friend does not fancy dry food, Hill's Science has got you covered with its wet dog food. It's also an ideal choice for the prevention of gas and optimizes your pup's digestive health. It contains plenty of fiber that simplifies stool cleanup, omega-6 fatty acids, and vital vitamin E that enhances your dog's skin and coat.
A wet dog food made from natural ingredients is something you and your beloved dog can agree on! Ingredients include chicken and vegetables containing minerals and vitamins that promote easy digestion.
If your pup is sensitive to chicken, do not fret! The dog food is commonly recommended by experienced veterinarians and is sold in hundreds of stores.
It is ideal for a sensitive stomach while still being delicious. You can use it as a topping for dry food that also prevents gas and see how it sways your picky eater to continue chowing down!
6. Wellness Simple Natural Limited Ingredient Diet Dry Dog Food
Wellness Simple Natural Grain Free Limited Ingredient Dry Dog Food, Turkey and Potato Recipe, 26-Pound Bag
LIMITED INGREDIENT DOG FOOD: Natural, grain free, limited ingredient recipe crafted with a single source of animal protein, expertly balanced with easily digestible carbohydrates and no fillers
A LIFETIME OF WELLBEING: Natural prebiotics support a healthy digestive system, antioxidants support a strong immune system and Omega fatty Acids support a healthy coat and skin
WHOLE BODY HEALTH: Supported by omega fatty acids, antioxidants, glucosamine, probiotics and taurine for a healthy heart
FIND THE RIGHT FOOD: Wellness offers a full range of foods to support your dog's specific needs, including grained and grain free options, high protein recipes and limited ingredient diets for dogs with food sensitivities
Made in the USA using only the finest globally sourced ingredients, we prepare each of our diets in our own state of the art facility; we craft delicious natural recipes with wholesome, non GMO ingredients chosen for their nutritional benefits
If your dog is always farting, then it's time you changed its diet. The Wellness Simple Dog Food works best for dogs with a digestive issue.
It is the best dog food to prevent gas, thanks to its all-natural ingredient list. It also has turkey as the primary protein ingredient for a wholesome meal.
Wellness Simple Natural dog food is designed to enhance easy digestion with minimal triggers for dogs with allergies and sensitive stomachs.
It also incorporates carbohydrates that are easy to digest, thus providing a balanced diet and a reliable source of energy for your active canine companion.
Better still, the food does not contain gluten or wheat, which is often the main cause of canine flatulence. Also, it does not include colors and artificial flavors, thus being an ideal and healthy option for your dog. The formula is also simple and very easy to digest, especially for an adult dog.
7. Blue Buffalo
Blue Buffalo Basics Limited Ingredient Diet, Grain Free Natural Adult Dry Dog Food, Turkey & Potato 24-Lb
STARTS WITH REAL TURKEY: This grain free adult dry dog food features a single animal protein source along with potatoes, peas and pumpkin to support gentle digestion, making it a good option for dogs with a sensitive stomach
LIMITED INGREDIENT DOG FOOD: Blue Basics is a limited ingredient, grain free dog food that doesn't contain any chicken, beef, corn, wheat, soy, dairy or eggs making it a good option for dogs with food sensitivities
ANTIOXIDANT-RICH LIFESOURCE BITS: A precise blend of antioxidants, vitamins and minerals carefully selected by holistic veterinarians and animal nutritionists to support immune system health, life stage needs and a healthy oxidative balance
A NATURAL DOG FOOD: Blue dry dog food is made with the finest natural ingredients enhanced with vitamins and minerals; Blue contains no chicken (or poultry) by-product meals, corn, wheat, soy, artificial flavors or preservatives
Contains one (1) 24lb bag of Blue Basics limited ingredient diet grain free natural adult dry dog food, turkey & potato
If you are looking to introduce your dog to a wholesome and balanced diet, then Blue Buffalo has you covered. The food comes in a turkey and potato recipe that is pretty easy to digest for dogs with sensitive stomachs. It is natural with limited ingredients making it the best dog food to prevent gas and help with sensitive skin.
The food includes vital carbohydrates that provide energy to your active canine companion. It also has an optimum assortment of omega-3 and-6 fatty acids.
These help to enhance a lustrous coat. Combined with minerals and vitamins, the ideal dog food enhances overall health for your dog.
Blue Buffalo also has antioxidants that support your dog's immune system. The oatmeal and blend of vegetables included improves the digestive system and prevents gas and other common stomach issues. It is one of the top dog foods that prevent gas while still enhancing overall well-being.
8. Rachel Ray Nutrish
Top-quality is one of the reasons Rachel Ray's dog food products always top pooch food evaluations. The company only uses natural ingredients, and some of the profits made are channeled towards animal rescue facilities in the States.
Rachel Ray Nutrish uses lean meat products as the main ingredients meaning, each of her foods prevents gas.  The food has six key ingredients that are geared towards dogs with sensitive stomachs. Better still, the foods are packed with adequate nutrients and desirable flavors.
Dog owners often prefer this food because it offers a natural and invaluable option for sensitive pups and is potentially the best dog food to prevent gas.
9. Natural Balance Limited Ingredient Diets Wet Canned Dog Food
A gassy tummy can be caused by adverse irritation to the GI tract. The ideal food in such instances would be one with nutritious and mild ingredients. If your dog does not fancy dry foods, this natural balance food has got you covered! It is a yummy wet recipe that might be the answer you've been seeking for your gassy furry mate.
The food features the benefits of naturally balanced and limited ingredients packed in a can. Its taste is that of a meaty and mushy fish stew. It's the food that your pooch cannot afford to resist.
Many dog owners prefer this food because it is the sure bet for younger dogs who have sensitive jaws. It can also be ideal for senior dogs that have teeth loss problems or adult dogs that do not fancy kibble. With this dog food product, you also attain every advantage of dry dog food in an ideal and softer presentation.
10. Go! Sensitivity + Shine Limited Ingredient
Sale
Are you tired of the consequences of wheat, soy, and corn to your dog's tummy? Not to worry because Go! Sensitivity + Shine Limited Ingredient allows you to control your dog's likelihood to experience gas even at the most inconvenient times.
The food is formulated with the best interests of pups with sensitive stomachs. It also contains healthy and ideal fatty acids including omega-3 and omega-6 that aid in enhancing fur quality.
This food truly cares for your furry companion in all ways. It comprises real boneless duck and duck meal as the primary ingredients. If your pup is chicken meal sensitive, this product will be ideal because it uses fresh duck as an alternative. Better still, it has coconut oil that has a wide range of healthy benefits.
11. Holistic Select Natural Dry Dog Food
Holistic Select Natural Dry Dog Food, Lamb Meal Recipe, 30-Pound Bag
DIGESTIVE HEALTH: Optimal levels of protein plus prebiotics and probiotics, live yogurt cultures, digestive enzymes, and natural fiber in this dog food enhance digestion for your dog
HEALTHY SKIN AND COAT: Omega 3 fatty acids from salmon oil and flaxseed to support healthy skin and coat
WHOLE BODY HEALTH: Supported by omega fatty acids, antioxidants, glucosamine, probiotics and taurine for a healthy heart
Made in the USA using only the finest globally sourced ingredients, we prepare each of our diets in our own state of the art facility; we craft delicious natural recipes with wholesome ingredients chosen for their nutritional benefits
QUALITY NUTRITION: We craft delicious natural recipes with wholesome ingredients that your pup will love, chosen for their nutritional benefits
Only the finest ingredients are used to formulate this crispy and delicious dog food. It best suits both young pups and adults. This dry dog food is considered the best dog food to prevent gas because its primary protein source is fish. It's packed with natural ingredients such as anchovy, sardine, and salmon.
The food makes a complete everyday meal that can benefit a dog with tummy issues. That is because it does not contain artificial colors, preservatives, irritants, or flavors.
It contains multiple advantageous goodies, including digestive enzymes that break down foods, prebiotics and probiotics, natural fiber, and live yogurt which cares for the GI tract and pup's tummy.
Going natural has never been easier! This healthy dog food featuring fish makes it a safe bet and can hopefully resolve your dog's gassy issues.
12. Holistic Natural
Holistic Select Natural Wet Grain Free Canned Dog Food, Chicken Pâté Recipe, 13-Ounce Can (Pack Of 12)
Grain Free: Grain Free, Complete And Balanced Everyday Nutrition, Back With Our Unique Digestive Support System, For Your Dog.
Quality Ingredients: A High Quality Pâté Made With The Finest Natural Ingredients, Featuring Premium Protein From Real Chicken.
All Natural: Contains Only Premium, All Natural Ingredients With No Wheat, Soy, Corn, Artificial Colors, Flavors & Preservatives.
Made In North America: Backed By The Holistic Select Guarantee And Proudly Made Only In North America.
This dog food is formulated to enhance digestive health; hence it's the best dog food to prevent gas. Holistic Natural comes in a wholesome formula that improves the digestive well-being of your furry friend. If you are bothered by your dog farting after meals, this food will be an ideal solution to both your problems.
It is formulated with natural fibers that promote proper and complete digestion of food that alleviates the chances of your dog accumulating gas. The diet is nourishing and balanced to provide vital nutrients for the overall well-being of your dog.
Holistic natural is also made with top-quality ingredients with no artificial flavors or colors to enhance healthy systems. Better still, the dog food does not contain soy, meat, gluten, or wheat. It works well for picky eaters, dogs with meat allergies, and dogs with sensitive skin.
Final Thoughts
When in the market for the best foods for dogs with gas, it is important to consider the list of ingredients. Dogs with gas issues require top-quality protein, and you can substitute a meat diet with fish or white meat.
It is recommended to go low on red meat foods since they can worsen flatulence. Fat and fiber are also vital ingredients that your dog's food should have.
The carbohydrates included in your dog food should also be easy to digest to alleviate the chances of your dog accumulating gas in the stomach. Potatoes and rice are ideal options for dogs with flatulence. That said, you should avoid gluten, wheat, soy, and other such grains.
You should also avoid artificial additives such as flavors, colors, and preservatives, as they are significant causes of a gassy and sensitive stomach.
Your dog's stomach will thank you if you consider getting all-natural foods for them. Some foods can have hidden artificial ingredients, and that is why you should take the time to research products, read labels carefully and seek advice from a veterinarian.