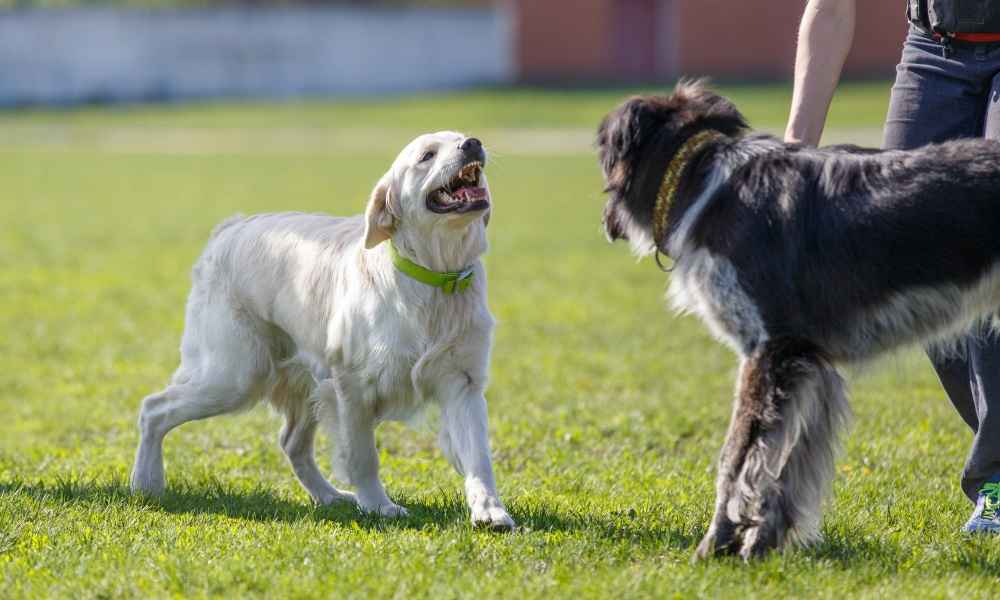 Best Dog Bark Collar of 2019: Complete Reviews with Comparisons
Everyone loves their dogs. They are your best friends and no one gets more excited to see you when you come home from work or school than your furry pals.
But then you go outside for a walk and your once sweet and cute puppy turns into a giant megaphone, barking at the top of their lungs at practically anything, including air.
Not to mention if someone dares to ring the doorbell, your ears will be ringing for days.
If you wish to teach your pet how to stay still and silent, here's a guide to help you choose the best dog bark collar for your furry friend.
Top 5 Dog Bark Collars Comparison Chart
TBI Pro [Newest 2019] Rechargeable Bark Collar
DogRook Dog Bark Collar
PetSafe Basic Bark Control Collar for Dogs
JANNIK 2019 Upgrade Version Barking Control Collar
StopWoofer Bark collar
​​​​​Best Dog Bark Collar Reviews
1. TBI Pro Rechargeable Bark Collar
The TBI Pro Rechargeable Bark Collar is a waterproof high-tech bark control collar which was updated in 2018 with a smart bark detector. It has adaptable straps to fit small and large dog breeds and a digital screen which makes using it much easier.
Product Highlights​
This model comes with three training options – beeping, vibration, and static shock. It comes with an anti-injury chip, which will ensure you that no harm will be done to your pet. This collar also has five levels of sensitivity which allow you to regulate its features to your dog's needs.
There are two versions of this collar. You can select the IPX7 waterproof collar or the one with the voice module. If you have a water dog, the IPX7 rating means the collar can resist shallow water for up to 30 minutes. The company probably hasn't figured out how to add an electronic voice module and make the collar waterproof at the same time.
What's to like about the TBI Pro Rechargeable Bark Collar
What's great about this particular collar is that it comes with a no-shock mode, but you can also combine the vibration and shock features. Another upside to this model is its battery, which is built-in and can last up to 14 days without charging. The new bark detection technology helps with distinguishing your dog's bark from other sounds, which makes the training more efficient.
What's not to like about the TBI Pro Rechargeable Bark Collar
2. DogRook Dog Bark Collar
This is a no-shock vibration training collar, suitable for dogs of various sizes. Its adjustable nylon strap fits dogs that weigh anywhere from 11 to 110 lbs. The strap has reflective stripes which are helpful in low light.
Product Highlights
The DogRook collar has 7 different sound and vibration levels. When your dog starts barking, it first lets out two warning signals and then it begins to vibrate. You get two sets of faceplates, blue and orange.
It needs replaceable batteries, but you receive two sets of them when you buy the collar. As you might have guessed by now, the batteries aren't built-in. The presence of a removable battery cover also means it's not water resistant.
What's to like about the DogRook Dog Bark Collar
One of the best things about it is that it's completely safe for your dog because it's not a shock collar. This collar also has an intelligent barking chip which recognizes your dog's bark right away and ignores all other sounds. DogRook offers a 2-year warranty, which is impressive for anti-bark collars.
What's not to like about the DogRook Dog Bark Collar
A drawback with this one is that the vibration is actually an extremely high buzzing noise, which can be really unpleasant if your ears are sensitive. Also, some dogs really like that sound, which then defeats the purpose of the collar.
3. PetSafe Basic Bark Control Collar
This training device is another static-correction anti-bark collar. It uses high-level technology to ensure that the corrections are administered at the right moment.
Product Highlights
The PetSafe Basic Bark Control Collar includes 6 correction levels, which starts at the lowest and slowly rises to a safe and mild tingle. It's an adjustable collar that's suitable for dogs over 8 lbs.
The manufacturer claims that your dog will stop barking after a few days but that you should avoid leaving it on your dog for extended periods of time. It has a safety shut-off after 50 seconds. If your dog has a lot of neck fur or baggier skin, you need to buy longer probes separately since they aren't included.
What's to like about the PetSafe Basic Bark Control Collar
This training collar is very lightweight and also water-resistant so your dog can enjoy their favorite outdoor activities. Its correction options are activated by vocal cord vibrations and noise, which means other dogs won't be able to set it off.
What's not to like about the PetSafe Basic Bark Control Collar
Even though you get the batteries when you buy it, you can only buy the additional ones from PetSafe. They should last up to 6 months, but you'll go through them much faster if you use the collar frequently. Due to the design, the strap has to be tight enough or it won't pick up the neck vibrations properly.
4. Jannik Regirock Barking Control Collar
The Jannik Regirock collar is a harmless no-shock collar that uses sounds and vibrations to train your pet. It comes with a smart sensor to recognize only your dog's bark and a sleep mode to save the battery.
Product Highlights
This product is suitable for 15- to 110-lb. dogs, but it's also effective on very large dogs that weigh up to 150 lbs. It has 7 levels of sensitivity and uses progressively higher vibration and sound stimulations to easily teach your dog that barking results in the annoying sensations.
The Jannik Regirock is including its Spot Dog Light that improves your dog's visibility with the purchase of this collar. It has 3 flashing modes – slow, steady and fast.
What's to like about the Jannik Regirock Barking Control Collar
The collar is humane and painless and you can easily adjust the sensitivity to your dog's requirements. The aforementioned sleep mode is a great idea to save the battery, for when your furry friend is wearing the collar for a longer time and not barking. Also, it comes with a rechargeable battery which lasts up to 10 days between charges.
What's not to like about the Jannik Regirock Barking Control Collar
Even though it's water resistant, it's recommended to keep the collar dry, which is not ideal for every climate. Another drawback is that it might react to other sounds and barks since the sensor is very sensitive.
5. StopWoofer Anti Bark Collar
The StopWoofer collar claims to teach your dog to stop barking in the first two weeks of use. It fits dogs of all sizes and comes with a 12-month warranty.
Product Highlights
This anti-bark collar uses special microchip technology that is activated by the vibrations in the throat so it doesn't respond to other noises. Its 7-level correction system combines sound, vibration and shock stimulation. The system stops for 1 minute after going through all seven levels.
Everything about the collar can be adapted to your pet. The length of the strap can be adjusted from 5 to 19 inches. The collar is very soft and easily adjustable.
What's to like about the StopWoofer Anti Bark Collar
What's really good is that not only is the collar's battery rechargeable, but it's also fast-charging (one hour). It's actually waterproof for when your dog decides to jump in the water or fools around outside on a rainy day.
What's not to like about the StopWoofer Anti Bark Collar
Even though its buckle closure passed ECA's safety requirements, it still uses shock treatment, which might not be the best option for every dog. It's also slightly more expensive than other collars.
BUYER'S GUIDE
There are a lot of bark control collars on the market and sometimes it's difficult to choose the right one. Understanding your dog's needs and analyzing its physique are the first steps before buying a dog bark collar. Some dogs are more sensitive to certain stimulation than others. When buying an anti-bark collar, you need to pay attention to the following.
Size
Picking the right collar size is one of the, if not the most, crucial thing to do before purchasing the best dog bark collar for your dog. The sensor that detects when your dog is barking is made to fit exactly at its vocal cords, since their movements activate the response of the collar.
If the collar is too big or too small, it will not be able to administer those corrective responses properly, which then defeats the purpose of your dog wearing it.
The bark collar should fit tighter around the neck than your regular nylon or leather collar (you'll be able to use both collars at the same time). Most manufacturers list the dog's weight range that their particular collar is suitable for. This is of course an approximation. A collar that's rated up to 110 lbs. might not fit a 110-lb. dog that has very thick and long hair.
The vast majority of this type of training collars should be used on dogs that are more than 10 lbs., since they could have potentially harmful effects on your pet if its weight is lower than that.
Battery
Anti-bark collars come in two battery options, rechargeable and disposable. Some models require special batteries that you can only buy directly from the manufacturer.
When it comes to choosing the right battery type, it's to each his own. If you can't be bothered to charge the batteries every week or so, choosing collars that come with a disposable battery option might be the right route for you. But if you wish to save money and don't mind frequent charging, choose the one with a rechargeable battery.
Type of Collar
There is a variety of products that are made to teach dogs to refrain from barking. Some come in the form of a collar, others are made to be put outdoors and produce ultrasonic sounds to stop the barking. The most common types of anti-bark collars are shock, ultrasonic, sound and vibrating, and spray collars.
Which one you'll choose depends on the method that sounds most appealing to you and how sensitive your dog is to stimulations. If you have a really anxious dog, ask a professional to help you choose the right approach.
Style of the Collar
Most training collars look very similar. They usually have a nylon collar that fits nearly the same as a regular dog collar. Look for one that is easily adjustable, so you can adapt it to your dog's neck perfectly.
There is a plastic housing on the collar that detects when your dog is barking. It houses electronic parts and its construction determines if the collar is or is not resistant to water. If you have a smaller dog, try collars that have a more lightweight sensor.
If the appearance of the collar is important to you, many of them have very cute designs and some even come with interchangeable faceplates.
Correction Type (Shock, Sound, Spray) and Correction Levels
The most common correction techniques used in dog bark collars are shock, sound, and spray. Any of them may or may not work, depending on your dog's personality, so don't be discouraged if one of them doesn't work. A larger and louder dog might need higher levels of stimulation, while lower levels of intensity should be used on the smaller one.
Shock collars
The detector recognizes your dog's bark and emits a mild electrical signal to warn the dog that this is an undesirable thing to do. The static shock is safe for your pup if you buy an approved collar.
Most shock collars come with multiple levels of sensitivity which you can adjust to fit your dog's needs. However, your pet could connect the static shock to other people or experiences, which can lead to aggressive or fearful behavior.
Sound and vibration collars
These function like shock collars, but instead of sending static electricity to warn your pet, they produce unpleasant sounds and vibrations. Ultrasonic collars emit sounds that are only audible to your dog (though sometimes people with sensitive hearing might react to it).
The problem with these, though they are more humane, is that some dogs actually like or become intrigued by the sound, which may make them bark even more. Sound and vibration collars also have many adjustable features and levels to help you tailor the response to your doggie.
Spray collars
Some studies show that citronella spray collars are more effective and safer than shock collars. The sprayer is activated by your dog's barking, which then shoots a repulsive-smelling mist into its face. The mist needs to be replaced every now and then.
There is a possibility of these collars getting triggered by another dog's barks. Though more humane, you still need to consider the psychological effect that it may have on your pet.
Dog Bark Collar F.A.Q's.
What is a Bark Collar?
This type of training collar is specifically designed to teach your dog not to bark when it's unwarranted. Its main point is not to stop your pet from barking altogether, but to help your dog differentiate when it's appropriate and when not to bark.
Most bark collars detect when a dog is barking through the vibrations in the dog's throat. When that happens, the collar sends a warning sound, vibration or electrical signal to remind your dog that this is not the proper behavior.
The goal is to teach the dog to associate negative behavior with the unpleasant stimulant, which will eventually lead to your dog avoiding the negative behavior without the need for a reminder.
Some dogs might not react well to this type of training, especially if they have a more fearful personality.
Do Bark Collars Work?
The effectiveness of a bark collar is different from dog to dog. But static shock and citronella spray collars have proved to be very effective for training dogs. Once your dog learns when and when not to bark, you won't need to use the collar anymore.
Some dogs learn really fast this way and you could stop using them after a week or two. Don't get demoralized if your doggie doesn't respond right away. This just means that it might need more time or a different approach to learning.
How to Test a Bark Collar?
Some of the devices come with a tester which has a tiny light bulb attached to it. Simply assemble your anti-bark collar, attach the tester to the probes and stimulate the detection device. If the light bulb flashes, then the collar is working.
This is so that dog owners don't have to test the electric shock signal on themselves (unless they really want to find out what it feels like before using it on the dog). When you first put it on your dog's neck, set it to a low setting to see how the dog will react to the stimulant.
How to Use a Bark Collar?
If you've decided that your dog needs a no-bark collar, it's really important to know how to use one. Determining the proper fit is key, since it needs to be in a precise position for it to work well. Don't be hesitant to tighten the straps a bit more than a normal collar, since this one needs contact to work.
Dogs have stronger necks than humans, so don't worry about choking your pet. Once you've secured the collar, try it on lower settings first to gauge your dog's reaction, then gradually increases it to see which one is suitable for your pet.
Are Bark Collars Cruel?
Though all approved collars need to be safe and not painful for your dog physically, many people are concerned about the psychological effects that it might have on your best (animal) friend. The first thing that anti-bark collars lack is a positive reward system. Most dogs learn faster if their actions are rewarded with a positive affirmation (like "Well done!" or "Good boy!") or a doggy treat.
Also, if you have an anxious or overly sensitive dog, it might make it even more scared than it was before, which is not a good thing. Before deciding to use a dog bark collar, it's important to consider alternative methods, such as traditional disciplinary measures, to avoid afflicting emotional stress on your dog unnecessarily.
It is not recommended to use bark collars on dogs under 10 lbs. If you're unsure for any reason, first discuss this with a professional.
FINAL VERDICT
Choosing the best dog bark collar for your dog is definitely not an easy task. Doing thorough research will help you see what might be the best option for you and your pet. The bright side of having a lot to choose from is that if one option doesn't work, another one might.
The DogRook Dog Bark Collar is a favorite and there are various reasons why you should try it. First of all, it doesn't use static shock yet it's proven to be very effective. It is suitable for small dogs as well as big ones and offers a 2-year warranty. Also, it has a very cute design and you can change the faceplates to your taste.
The more affordable option is the Jannik Regirock collar, which also uses sonic and vibrational teaching methods, but keep in mind that it's only water-resistant and not waterproof, which could present a problem in wetter climates.