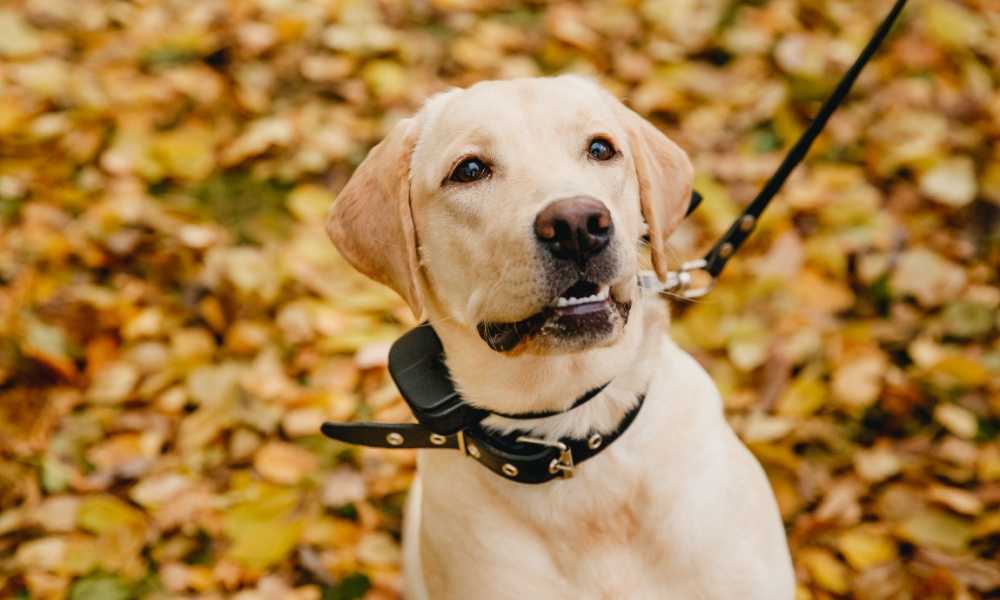 POP VIEW Bark Collar Review
Quick Overview
Size
Battery
Price
Features
Pros
Painless sound and vibration
Universal size
All-weather nylon web collar
Cons
Dogs are great companions, pets, and friends too, but sometimes they can be a bit much to handle, especially if you have a little critter that just won't stop yapping. Dog bark collars, such as the POP VIEW Bark Collar, can be a godsend if you have one of these yappers.
CHECK LATEST PRICE ON AMAZON.COM
POP VIEW Bark Collar Review
The POP VIEW Bark Collar is a very affordable dog bark collar. Although it is not expensive, it still manages to be extremely durable and long lasting. It would seem to be the perfect correctional tool to get your dog to stop barking all day long.
Who is this product for?
The POP VIEW Bark Collar is intended for people who have dogs that just won't stop barking. If you have a smaller breed of dog that barks all day long, and barks at anything and everything, and nothing you do on your own will get it to stop, the POP VIEW Bark Collar might be a good option for you. It's intention is to correct your dog when they bark.
What's included?
When you purchase the POP VIEW Bark Collar, you get the control unit and the collar to fit around your dog's neck. You also get the battery, but it is not a rechargeable battery, so keep in mind that you will have to replace the batteries fairly often, especially if you have a dog that barks a lot.
Overview of features
The POP VIEW Bark Collar is a pretty neat option to keep in mind for a variety of reasons. For one, this is a dog bark collar, but what is neat here is that it comes with voice recognition tech. In other words, it can recognize the bark of your dog, so it will only activate to correct your dog when it barks, but not when other dogs bark. This is indeed a great feature.
The next feature worth mentioning is that the POP VIEW Bark Collar does not use electrical shocks to correct your dog's barking. This can be inhumane and some people are not fans of it. The POP VIEW Bark Collar uses a series of sounds and vibrations to correct barking. Your dog should easily and quickly associate the beeps and vibrations with its own barking. There are 7 levels of intensity or corrections here. When your dog barks, it starts at level 1, but if your dog keeps barking, it slowly progresses through the levels to 7.
What you might also like is that you can adjust the level of sensitivity to suit your dog, its needs, and you as well. You might have to crank it up a bit if you have an extreme barker on your hands. Keep in mind that the POP VIEW Bark Collar is made for smaller and medium-size dogs. It can fit any dog up to 110 pounds with a neck size of 55 cm or 21 inches. So, don't expect it to fit a large dog. With that said, the control unit is made small and lightweight, so it won't weigh your little dog down too much.
We also like how the POP VIEW Bark Collar is made to be very durable. It is weatherproof, shock proof, and heatproof too, not to mention fairly resistant to impact. On that same note, the adjustable nylon collar is waterproof, and ripping or tearing it is not easily done.
Tutorial
The POP VIEW Bark Collar is very simple and straightforward. First, just make sure that you have a new battery in it. Then, fit it around the neck of your dog using the clasp and adjustable neck strap. Make sure it's tight enough so it won't come off, but not so tight that the prongs will hurt your dog. You can then select the sensitivity level to start with. Other than that, there is really not much to know about using this POP VIEW Bark Collar.
Alternatives
If you are not happy with the POP VIEW Bark Collar, there are alternatives to look at. Yes, the POP VIEW Bark Collar uses non-rechargeable batteries, it only uses sound and vibration, and it is not intended for larger dogs either. One option for you to look at might be the Allenker Bark Collar which comes with an extra shock mode for extreme cases, plus it works for larger dogs, and it uses a rechargeable battery.
Conclusion
The bottom line is that if you have a dog that just won't quit barking, you might want to check out the POP VIEW Bark Collar. It might not be big or expensive, but it should do the trick.
CHECK LATEST PRICE ON AMAZON.COM